Continental extends TPMS support to industrial tyres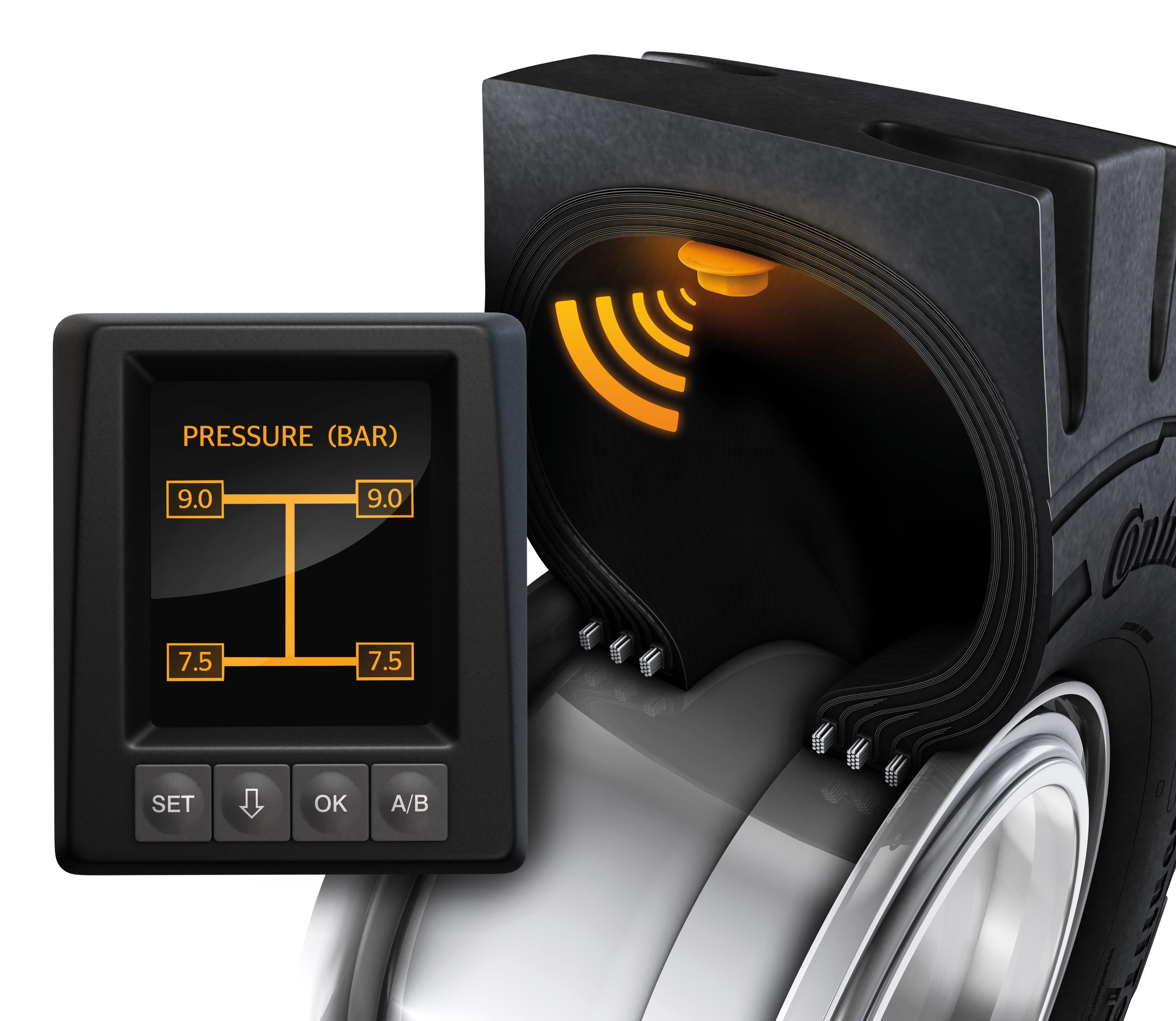 Slow and constant air pressure loss is one of the most common causes of tyre failure in port environments and other industrial settings. The consequences of tyre damage and the vehicle downtime that results from it are costly and disruptive to the supply chain. As a means of minimising such problems, Continental Commercial Specialty Tires (CST) has extended its ContiPressureCheck tyre pressure management system into the specialty tyre segment. Continental says its system is reliable and facilitates greater tyre lifespan. ContiPressureCheck is suitable for use on all types of industrial vehicles and functions with all brands of tubeless pneumatic tyres.
"Regular maintenance checks on the tyre pressure are time-consuming and cost-intensive, and therefore often neglected – with serious consequences," said Dr Michael Märtens, managing director of Continental CST. "With the introduction of ContiPressureCheck for specialty tyres, we offer our customers a cost-effective alternative for measuring the tyre pressure that also increases the efficiency and the safety of vehicle fleets in all industrial sectors. The technology is yet another customised solution extending our portfolio that meets the requirements of our customers and reduces costs."
In contrast to comparable systems, ContiPressureCheck is mounted inside the tyre. The tyre pressure monitoring system is thus presence where a lack of inflation pressure has an immense impact. If inflation pressure decreases, the tyre may be subjected to greater stress as it rolls, causing heat to build up within the tyre. Heavy loads, such as those encountered in port logistics, increase loading considerably and a loss of air pressure can therefore damage the tyre or, in a worst case scenario, lead to a blowout.
The internal ContiPressureCheck sensor continuously monitors inflation pressure and tyre temperature to prevent this from happening. The sensor and a communication and processing system are integrated into a module fitted with a rubber container to the inner surface of the tyre. Placement within the tyre's inner surface allows for more accurate results than can be achieved when using comparable systems that collect data using sensors mounted outside the tyre – these can register measurement errors due to heat radiated by the brakes. The data from the sensor is sent by wireless transmission to the central control unit, which processes and sends it directly to the display in the driver's cab. Any discrepancy between the stipulated and actual tyre pressures can be seen in real time.
As the sensor and receiver can be potentially fitted in a number of positions, retrofitting of ContiPressureCheck can be performed on a variety of specialised vehicles types and trailers, regardless of vehicle size. Continental says the system is quick and easy to install, enabling rapid deployment and short downtimes in daily operation.