Continental streamlines solid tyre range, introduces 'Plus' compound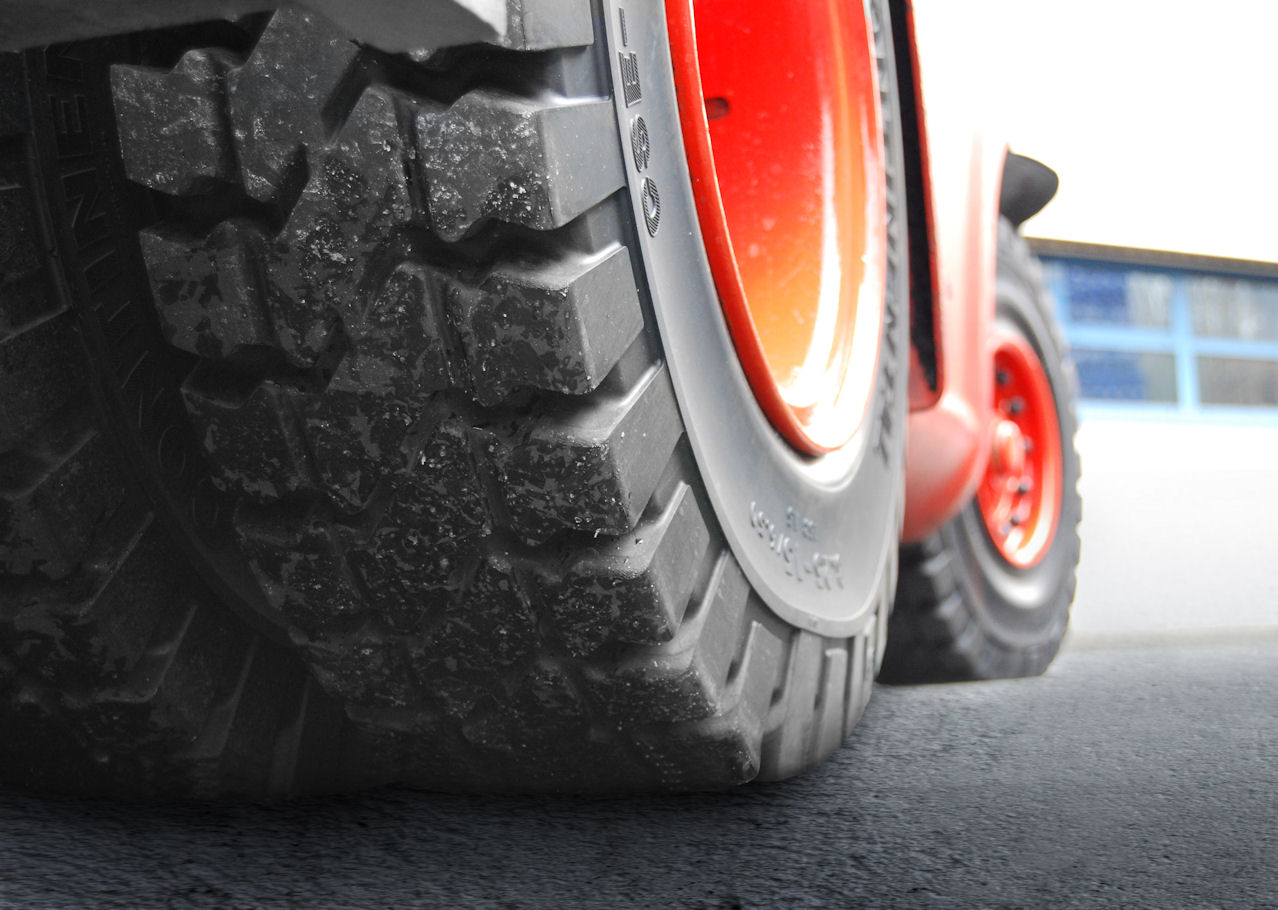 The rollout of a new Continental solid tyre range for industrial trucks began last month. This new line-up is available in four versions – SC20+, CS20+, CSEasy SC20+ and SH12+ – and all come with Continental's new 'Plus' compound, which is said to combine the advantages of high mileage with low rolling resistance. Continental states it is also streamlining its solid tyre range, bringing benefits to customers with a more transparent, simplified choice of products.
"Thanks to the Plus compound, customers will not have to choose between the SC20 Energy+ and SC20 Mileage+ in the future," explains Julian Alexander, product line manager for material handling at Continental Commercial Specialty Tires (CST). "We have also been able to significantly improve the successors of the CS20, CSEasySC20 and SH12 in terms of tyre life, particularly in an external environment."
Continental SC20+
The SC20+, says Continental, combines all the advantages of its predecessors: Thanks to the new Plus compound, the tyre offers the higher mileage of the SC20 Mileage+ with the low rolling resistance of the SC20 Energy+. As a result, service and maintenance costs as well as energy use can be reduced. Continental adds that the hard-wearing SC20+ particularly shines on uneven surfaces such as paving slabs or cobble stone pavement.
"The tried-and-tested profile design ensures high traction," writes Continental in a statement. "The tread offers maximal resistance capability to punctures and cuts thanks to its resilient compound. This reduces wear and extends tyre life. This tyre is ideally suited to intensive use in both indoor and outdoor environments."
Continental CS20+
Billed as a "versatile companion," the CS20+ features closed flanks that minimise vibrations and ensure quiet running. The continuous tread blocks prevent any tread slippage and offer good lateral stability road contact points on which bends, tight turning circles and turning manoeuvres are often carried out. Thanks to the new compound, the tyre also offers higher mileage. Continental says it is ideally suited to use in warehouses and other areas of application with hard and even surfaces requiring manoeuvrability.
Continental CSEasy SC20+
The CSEasy SC20+ model not only offers all the advantages of the SC20+ thanks to its special adapter, it also permits easy installation with the help of a hex key. This eliminates the need for external installation services, leading to a considerable reduction of time and costs.
Both the new Plus compound and the adapter also lead to less heat build-up in the tyre during use. This contributes to making the CSEasy SC20+ more resistant and durable. As with all other tyres in the new Plus range, the new compound improves tyre rolling resistance and increases mileage. "As a result, it is an unbeatable choice for heavy-duty use in interior and exterior environments," comments Continental
Continental SH12+
The SH12+ is now available with a new compound, and this has increased the tyre's durability. The treadless slick tyre offers comfort, convenience and a high resistance capability against cut and tear damage from external objects. It is ideally suited for indoor use, particularly on hard and smooth driving surfaces.