Prinx Chengshan to launch "Prinx" brand in Europe by the end of 2017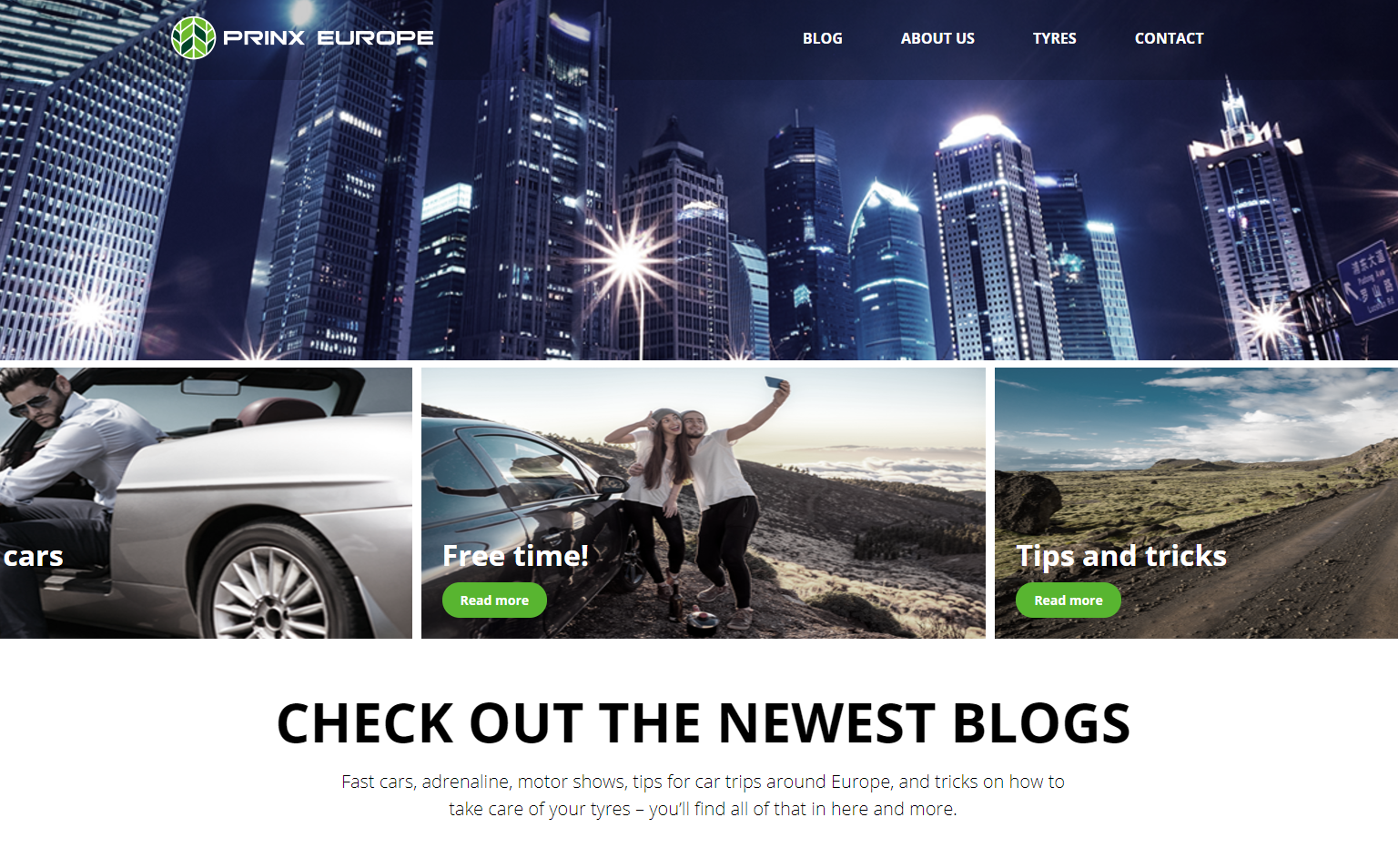 New website launched at Autopromotec
Established during the second quarter of 2016, Prinx Chengshan Europe was born following Chengshan's move away from Cooper Tire in 2014. First came the establishment of Prinx Chengshan itself in December 2014. Then, roughly 18 months later, the company began appointing a number of staff in Puchov, Slovakia to run its European operations. Tyres & Accessories caught up with marketing director Marina Mamojka in order to find out more.
Marina Mamojka comes from outside the tyre industry. Prior to joining Prinx Chengshan, she spent more than a decade in a media environment. During this time she was responsible for marketing and sales in the major Slovakian TV, radio and printing media houses. This is significant because it illustrates something of where Prinx Chengshan Europe is going and what company representatives mean when they say that the firm is aiming for "a different approach".
Some features that make Prinx Chengshan Europe different from other Chinese-based manufacturers include the fact that they have their own production, their own sales management staff as well as their own marketing and customers service personnel.
Therefore Prinx Chengshan Europe representatives describe themselves as "fully equipped". In short, this means the European office has had the greenlight from China to "do what needs to be done" in Europe.
Prinx Chengshan Europe's office was set up almost exactly a year before Autopromotec 2017, making the Italian event something of a first year anniversary celebration. In that time more than 1 million (passenger car) tyres have been ordered through the office for customer destinations across Europe.
Currently the company has a simple three-brand portfolio. The Chengshan and Austone brands will be familiar names to those who know the company from its previous iterations. However, the latest news is that Prinx Chengshan will launch the new "Prinx" brand in Europe by the end of 2017.
At the same time, Prinx Chengshan used Autopromotec as an opportunity to launch a new European-facing website into the market. The new site features large lifestyle-orientated graphics, which show the intention to communicate and build brand rather than to simply sell the facts and figures about the firm's tyres. Indeed, this approach is said to reflect the company's overall thinking that it is not about selling tyres themselves but rather about helping the firm's distributors to sell tyres. To this end there are no intentions to make Prinx Chengshan a mass market entity overnight. Rather the strategy is all about cooperating with a few carefully chosen distributors.
Currently Prinx Chengshan Europe sells a range of passenger car, truck and bus and light truck tyres. Moving forward, the firm is preparing plan for the development of the range. The factory and research and development departments report that that they are assessing the possibilities. Chief amongst their recent efforts have been the addition of two new passenger car winter products.
This is said to have been driven by demand from customers and consumers for directional tread patterns, especially those aimed at small and compact cars.
Meanwhile, Prinx' two existing car tyres are said to be remaining popular, while the long haul trailer tyre at the centre of its range is the most popular truck and bus product in the firm's portfolio. And, as many will agree, Chengshan-produced truck and bus tyres have generally had a good reputation compared with other Chinese-made products over the years.
Quality is important on the car side of things too and it's worth mentioning that Chengshan has a history of supplying OE tyres. Of course this means direct supply to certain Chinese OEMs, but it also means that the tyre manufacturer has also supplied tyres to a well-known British carmaker -London Taxi Company who announced they were investing in a £275 million electric vehicle manufacturing plant in Coventry just over a year ago.