Delphi launches ECE R90 certified brake discs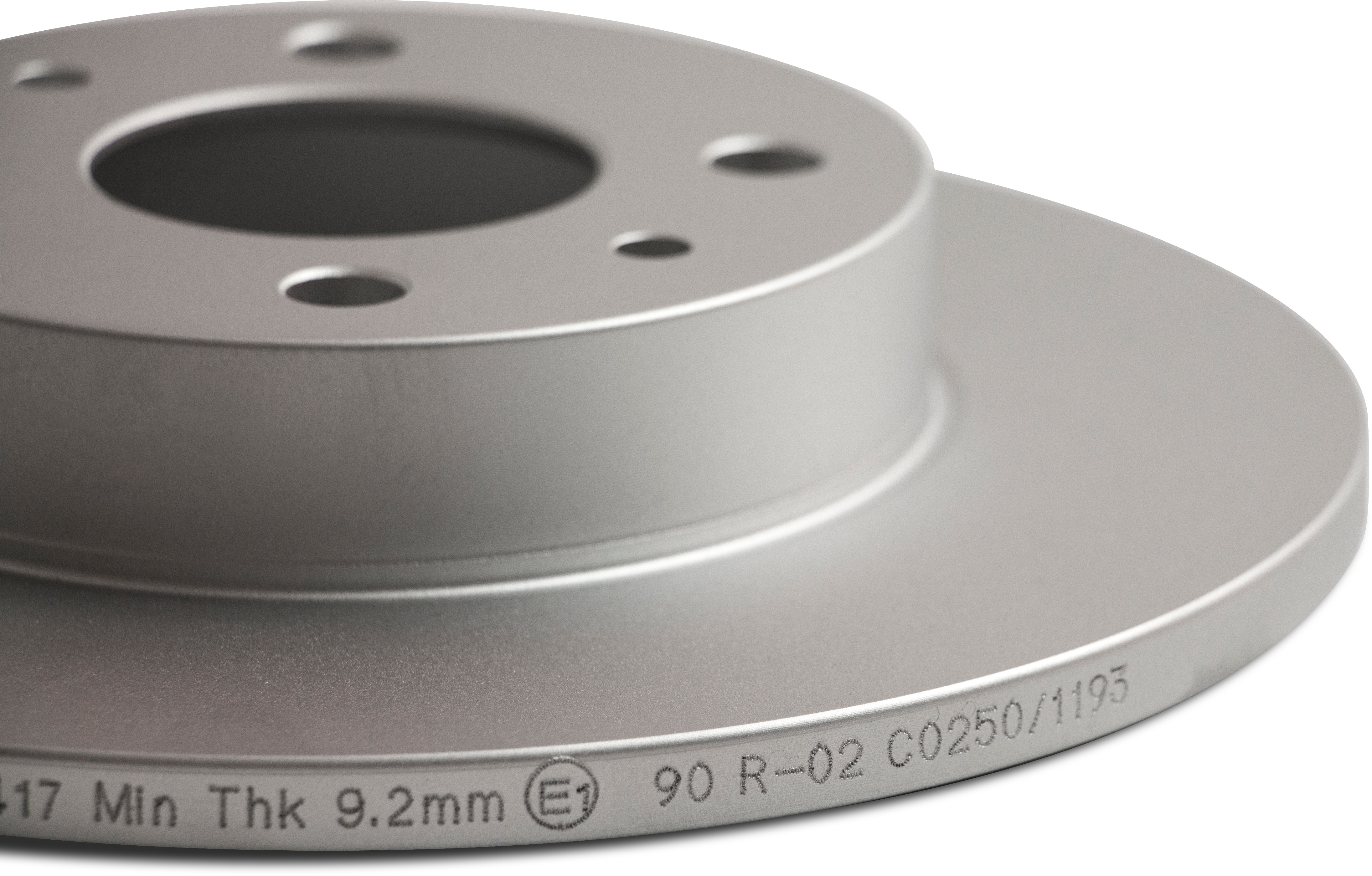 While Delphi states that its brake discs have been fully compliant with R90 quality standards for many years, its discs for new vehicles launched after 1 November 2016 will now be R90 homologated and certified. The recently introduced R90 legislation only applies to discs or drums for vehicles launched after 1 November 2016. Delphi is also securing R90 certification for discs fitted to older vehicle applications.
"It goes without saying that each and every brake part should perform just like the OE. After all it's a safety critical component," explains Alex Ashmore, president, Delphi Product & Service Solutions. "That's why all Delphi parts are engineered and validated to deliver the same levels of performance and durability as the OE. As a leading Tier-1 OE manufacturer, this is an approach we've always followed, so for us it really isn't any different."
A 'game changer'
Delphi adds that for the industry and the consumer, R90 certification is "a complete game changer". The company says its introduction on discs and drums for passenger vehicles, alongside pads, will make it more difficult for lower quality alternatives to reach the market and compromise safety.
"Both our customers, and end users, will now have a guarantee of quality," continues Ashmore.  "So when they buy Delphi, they can do so with confidence, knowing that they will still be getting the quality they have come to know and love, but with the added backing of an industry seal of approval.  This has to be a win-win for everyone."
To meet this certification Delphi discs have been subjected to extensive testing, including performance, dynamic friction comparison, high load integrity and thermal fatigue analysis by a government approved laboratory in Europe. During these tests the discs' dimensions, geometric features, chemical composition and mechanical properties will all be assessed in depth, to confirm that they are high quality replacements to the OE, and are therefore R90 compliant. Conformity of production is audited and performance of the disc validated, as part of the homologation.
Once approved, the Delphi ECE R90 number will be etched onto the disc, as well as being detailed on the packaging label. This label will also carry full vehicle application details, in line with ECE R90 legislation.
"For new vehicles launched after 1st November 2016, Delphi's replacement disc will be subjected to this testing and receive R90 type approval," concludes Ashmore. "We're also certifying discs for older vehicle applications already in our range. This is over and above legislative requirements, demonstrating our unwavering commitment to the highest quality standards."
Delphi's portfolio of brake discs includes fully coated, high-carbon, cross-drilled, discs with bearings and ABS reluctor ring, alongside its standard range.