Dunlop brings 'reworked' tyre package to Nürburgring for 24 Hour race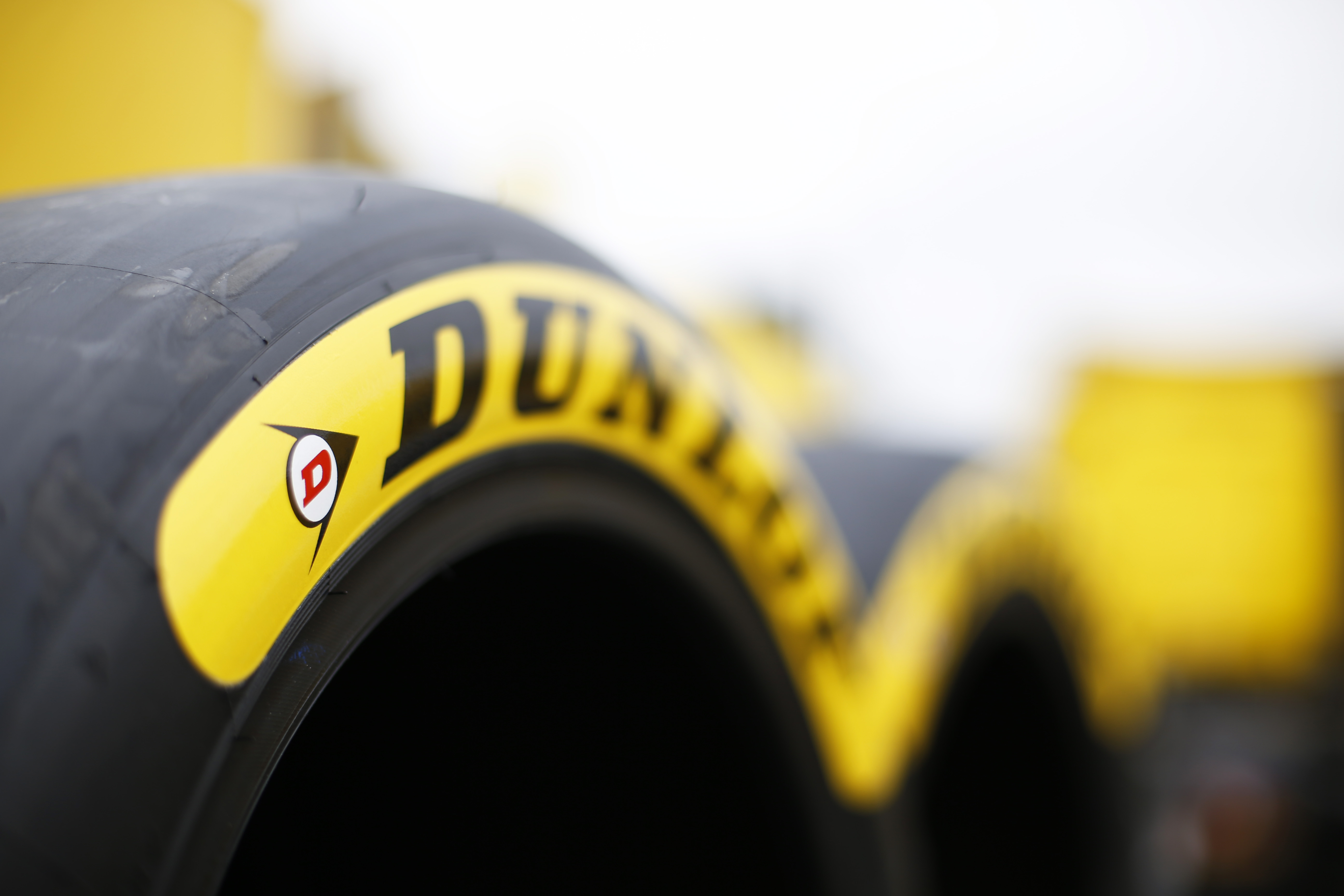 More than 160 teams will take part in the Nürburgring 24-hour race on the weekend of 27-28 May, many of which will be supplied with Dunlop's latest tyres. The manufacturer explains how it has re-worked its 4,000 strong offering for the event to equip manufacturer and privateer teams.
This year the regulations in the FIA-GT3 class have changed with development tyres no longer being permitted. "Only commercially available tyres that any team can buy can be used," explains Alexander Kühn, product manager Dunlop Motorsport EMEA. "That is why we have reworked and redesigned our Nordschleife product range during winter tests in southern Europe and the first VLN races."
Fast lap times around the 25.378km combination of the Nordschleife and Grand Prix circuit; durability while under high loads and the ability to provide optimum grip while minimising tyre changes play a decisive role for drivers and teams. In the Nürburgring 24-hour race, tyre requirements are unique.
"In the various sections, a GT3 tyre must withstand partial wheel loads of 10,000 to 12,000 Newtons," says Bernd Seehafer, technical project manager Dunlop Motorsport EMEA. "In addition, there are changeable weather conditions with asphalt temperatures of about two degrees in the wet to 50 degrees or above at noon. At the Nordschleife there are particularly challenging conditions for which Dunlop Motorsport develops a very special tyre."
17 Dunlop service trucks will transport more than 4,000 race tyres to the Nürburgring, allowing Dunlop to provide a wide range of specifications for all track and weather conditions. The Nürburgring-Nordschleife is unique: 33 left turns, 40 right curves, gradients up to 17 per cent, and camber of up to 11 per cent on 20.8km of the track. In a single lap, the drivers can experience as many elements as those in other race series experience in a whole season.
At 620 meters above sea level, the driver can reach the highest point of the track at the start and finish in the bright sunshine then drop 300 metres into the valley to the lowest point in Breidscheid (320 metres), where it is raining. The know-how and the experience of the Dunlop tyre engineers are particularly important in changeable weather. More than 50 tyre engineers and service personnel are in operation from Thursday to Sunday to provide the teams with the tyres and support that they need to compete at the Nürburgring 24 Hours.