Comline braking development shows no signs of stopping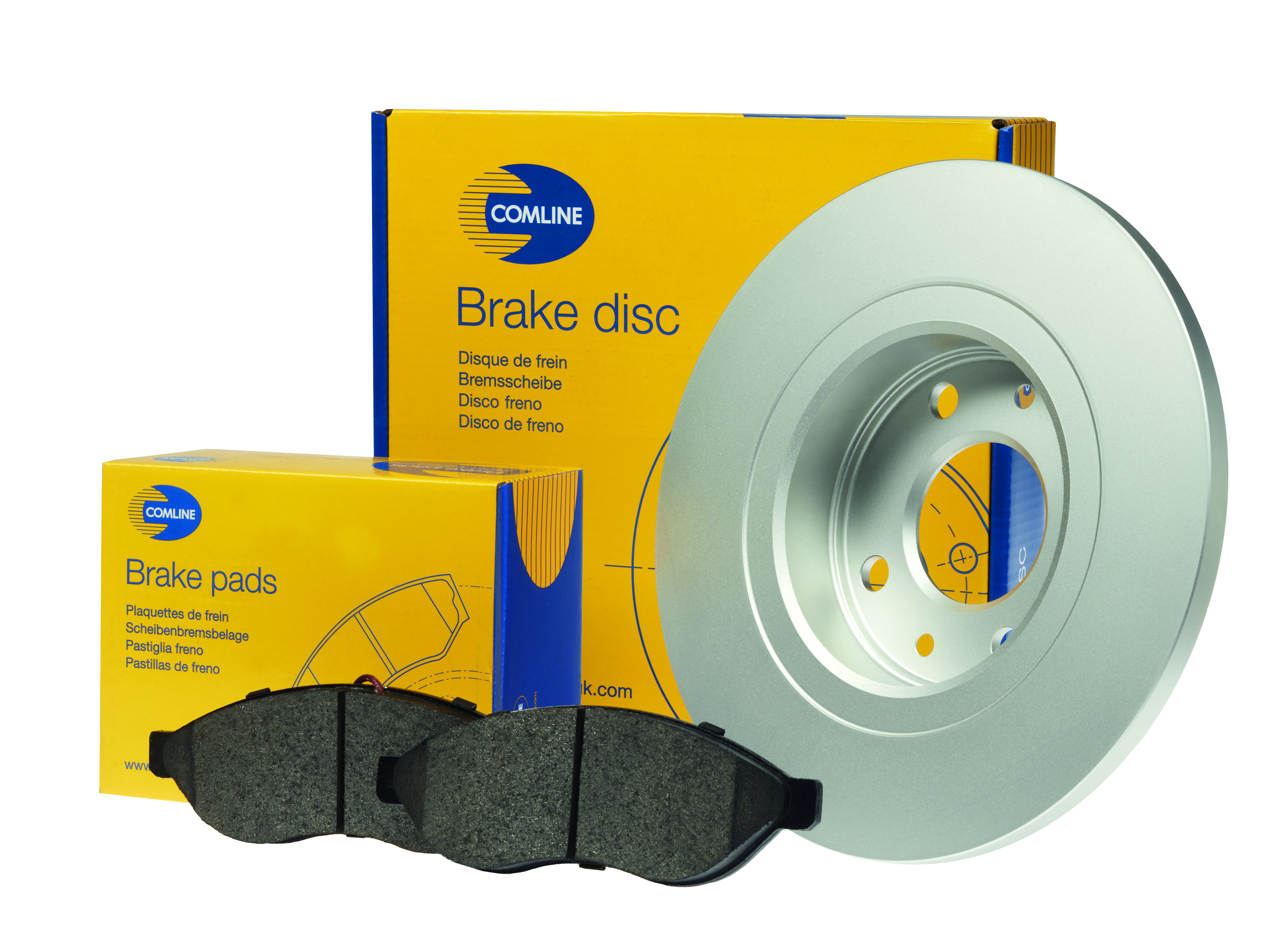 Comline Auto Parts (Comline), the award-winning British distributor of European, Japanese and Korean replacement parts, has enhanced its brake pad and disc offering with over 50 new part numbers. The company says its friction offering is a major reason for its status as one of the fastest-growing automotive brands in Europe.
A total of 24 new brake pad references have been added to stock in Comline's spacious 150,000ft2 distribution centre. Notable among this collection of parts are CBP06093 for the Jaguar XF (2009-2015), XJ (2009-onwards) and XK (2009-2014) models and CBP11604, a light-commercial option for the Citroën Relay (2015-onwards), Fiat Ducato (2006-onwards) and Peugeot Boxer (2015-onwards).
Comline targets comprehensive European, Japanese and Korean coverage, and this is reflected in its latest product range. References for European marques, as highlighted earlier, are complemented by introductions for Asian models, such as CBP31661 for Toyota's Land Cruiser (2008-onwards) and CBP32304 designed for the Nissan X-Trail (2013-onwards).
The Comline brake disc portfolio has also been bolstered with 30 new references, all of which arrive finished with the brand's specially formulated, anti-corrosion coating. Highlights among this selection of parts include a trio of references for the ever-popular Vauxhall Astra (2015-onwards) in the shape of ADC1165, ADC1166 and ADC1167V.
As with pads, this blitz of new brake discs illustrates the breadth of Comline's vehicle parc coverage with a variety of Japanese applications also being catered for. This includes new references for three Suzuki models, ADC0937 and ADC0938V for the Swift (2012-onwards), ADC0939V and ADC0940 for the SX4 (2013-onwards) and ADC0939V and ADC0940 for the Vitara (2015-onwards), plus ADC0577V for the Honda CRV (2012-onwards).
To support its recent growth, Comline premiered a corporate video, viewable below, in the last quarter of 2016.