Tag: Alex Ashmore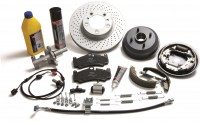 Delphi's new range of brake products are currently featured on the company's stand at Automechanika Birmingham 2017. Products include R90 certified discs, an extended range of coated discs, copper-free pads and a new programme of caliper slider kits.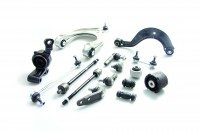 Delphi Product & Service Solutions has launched 175 new steering part numbers to meet growing demand. The latest additions are on top of 400 steering part numbers launched during 2016. Together, Delphi's total steering range covers over 24,500 applications and more than 90 per cent of the European vehicle parc. Further range development is planned throughout 2017, with the introduction of more than 450 part numbers.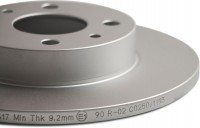 While Delphi states that its brake discs have been fully compliant with R90 quality standards for many years, its discs for new vehicles launched after 1 November 2016 will now be R90 homologated and certified. The recently introduced R90 legislation only applies to discs or drums for vehicles launched after 1 November 2016. Delphi is also securing R90 certification for discs fitted to older vehicle applications.