Delphi launches braking portfolio updates at Automechanika Birmingham 2017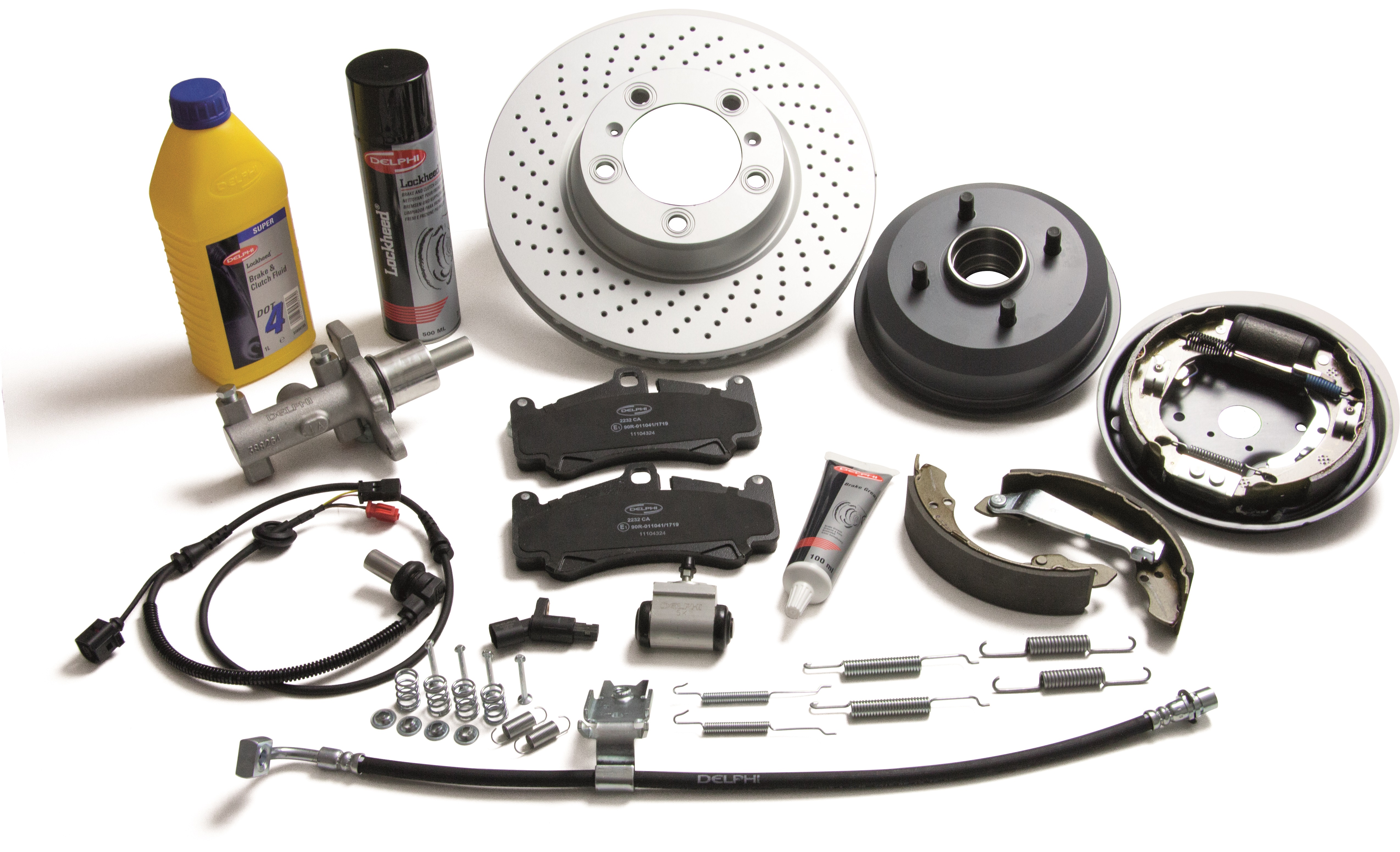 Delphi's new range of brake products are currently featured on the company's stand at Automechanika Birmingham 2017. Products include R90 certified discs, an extended range of coated discs, copper-free pads and a new programme of caliper slider kits.
"This year's show has enabled us to showcase the latest braking technologies we can offer the aftermarket professional, be they a technician, factor or end user," said Alex Ashmore, president, Delphi Product & Service Solutions. "We have always strived for product quality and ease of servicing and our latest products demonstrate that. Whether it's our recently introduced coated discs, our new range of caliper slider kits or our R90 certification for both new and existing discs, we offer a comprehensive range of aftermarket braking solutions that are easy to install, whilst meeting the same standards of performance, consistency and longevity as the OE equivalent."
Delphi has introduced an extended range of coated brake discs designed to significantly improve corrosion resistance. This comes from a zinc-flake based Geomet coating, which has the added benefit of providing a more aesthetic finish. Installation time is also reduced as they can be fitted straight from the box, without the need for oil removal.
Another way in which Delphi reduces service time, is with its new range of caliper slider kits. Each kit contains new sliders, seals, slider lubricating grease and mounting bolts; everything required for an efficient and professional brake caliper service. Delphi offers a full range of slider kits for both left and right calipers, covering popular applications such as: Audi A1 2016>, BMW 1 Series 2015>, Ford C-Max, Transit 2015>, Mercedes A-Class 2015>, Sprinter 2011> and Opel/Vauxhall Astra, Corsa 2015>.
Delphi has also introduced a new copper-free pad range, eight years ahead of the 2025 legislation on copper content. The new environmentally friendly pads offer improved brake fade performance without compromising noise control or heat dissipation.
Additionally, Delphi continues to re-engineer pads to mirror changes made by vehicle manufacturers. Recent enhancements include, upgraded friction material and added content such as chamfers, covering approximately 27 million vehicles across Europe.
Whilst Delphi's discs have met R90 standards for some time, they have recently undergone the rigorous testing required for official certification. R90 certified discs are already available for new vehicles launched after 1 of November 2016. Delphi is also securing R90 certification for discs fitted to older vehicle applications already in range.