Nexen Tire sponsoring Australian 'A-League' football club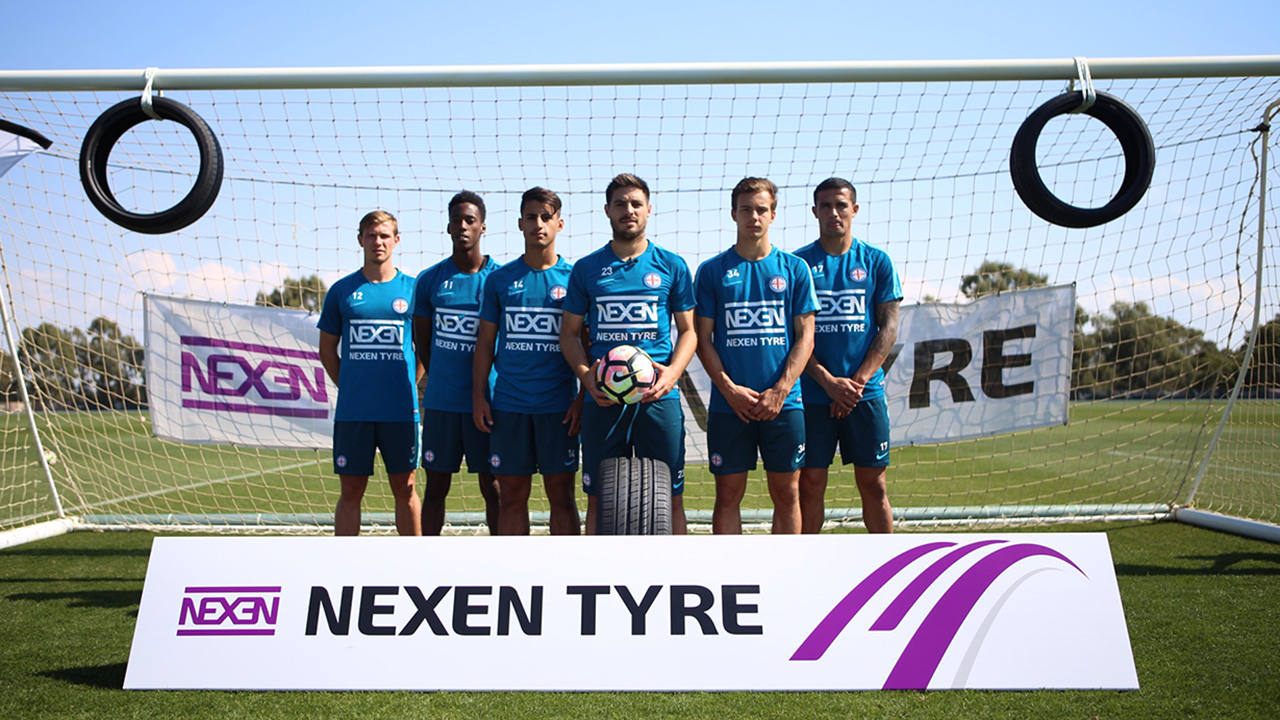 A new multi-year partnership with Melbourne City FC will give Nexen Tire branding presence on players' uniforms. Initially the Nexen logo will appear on the Australian football club's training kit as it goes into the 2017 Finals Series, and from the start of the 2017/18 season it will also be present on the men's away kit sleeves. The sponsorship arrangement also covers Melbourne City's women's team, and provides Nexen with match day benefits including signage at the team's home ground, player appearances and ticketing opportunities.
Melbourne City is the second City Football Group club to partner with the Korean tyre maker – Nexen has been tyre partner to sister club Manchester City FC since 2015, and recently it became the club's, and the Premier League's, very first sleeve sponsor. The extension of the partnership announced on 17 March also includes FA Women's Super League and League Cup winners Manchester City Women.
"We are delighted to welcome Nexen Tire, a dynamic and growing global organisation, as a major partner for Melbourne City," comments Scott Munn, chief executive officer of Melbourne City FC. "This partnership will bring significant benefits to our men's and women's teams, and an opportunity to create exciting content for our fans. Nexen have enjoyed a successful relationship with our sister-club Manchester City since 2015, and we look forward to the development of this brand-new partnership here in Australia."
"We are excited to serve as the official partner for Melbourne City Football Club, one of the fastest growing football clubs. It gives us the unique opportunity to reach out to the numerous football fans in the Oceania region, a part of the world which we deem very important to our business," adds Jang-Hwan Lee, managing director of Nexen Tire's global marketing division. "At Nexen Tire, we continue to strive to expand our brand globally and sports marketing partnerships with leading sports club like Melbourne City Football Club is a great stepping stone in those efforts."                    sg