C2C certification for Klean Industries' pyrolysis plant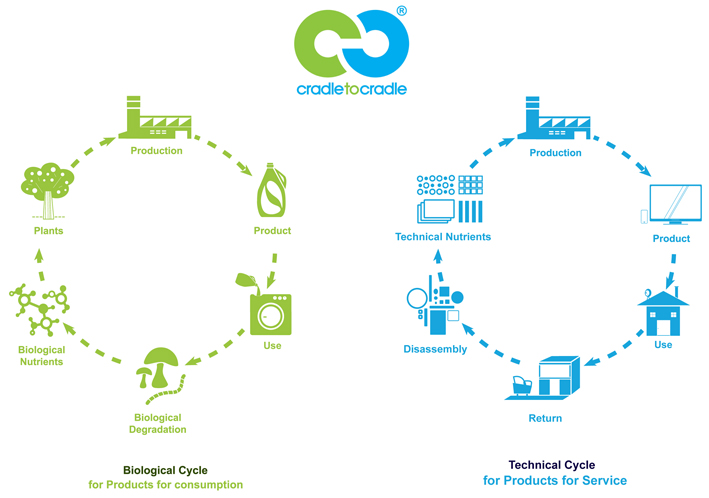 Canada-based gasification and pyrolysis waste conversion technologies provider Klean Industries Inc. shares that one of its facilities has become the world's first tyre pyrolysis plant to receive Cradle to Cradle (C2C) certification. This C2C certification by McDonough Braungart Design Chemistry LLC follows a 12-month study of the Klean Industries production process and the end uses of the recycled carbon and oil products that derive from it.
"We are extremely pleased that beyond the traditional certifications, our team has exceeded all expectations and has achieved the highest environmental standard for the quality of products produced from any tyre pyrolysis facility on the planet today," states Jesse Klinkhamer, chief executive officer of Klean Industries. "Not only do we have the largest facilities in operation globally, our fully commercialised technology does what no other technology can. To our knowledge, we are the only technology provider that comes with full performance guarantees and exclusive EPC relationships in place for deployment of any project, anywhere on the planet. Additionally, our certifications and product quality enable us to provide full product buy back guarantees as the demand for our recovered carbon 'rCB' and renewable fuel oil exceeds our current global production capacity, by many times over. In our analysis, we see recovered carbon 'rCB' market conservatively exceeding 100,000 tonnes by 2020 and that's just in new tyre related applications."
According to the company, one factor that sets it apart from other tyre pyrolysis technologies is its ability to convert tyre char into products that are utilised by end users in a multitude of product applications. "This is accomplished using our proprietary technologies that produce a recovered carbon black (rCB) to a standard unseen by any other technology providers, hence our commercial success," shares Klean Industries in a statement. As far as the company is aware, it is currently the only group re-integrating recovered carbon black in new tyres with major tyre manufacturers around the globe.
Klean Industries' certifications for technology and products include: ISO 9001, 14001, 14064, 14067; CE and UL ECOLOGO certifications; Carbon Footprint Certificates; Green Product Certificate; REACH Certification; EPD ClassII Enviro-Labeling 485 & 486; Cradle to Cradle Certified.
"It's taken decades for the industry to catch up to Klean Team, who were truly the first movers and innovators in converting scrap tyres, waste plastics, and municipal solid waste into liquid fuels, nano carbons, and clean energy," Klinkhamer continues. "The Klean Team first commercialised tyre pyrolysis in the late 1970s. We are finally starting to see the fruits of our labour coming to life, however not without great expense, devotion and a never-ending pursuit of doing the right thing. We can assure you that although this 'exercise' was not without cost, it is our investment for assurance to our customers that we are serious about sustainability – not just talk, but facts. Back in 2008, when we first approached McDonough Braungart Design Chemistry to independently assess our manufacturing processes following the Cradle to Cradle standards, they turned us down."
A decade later, the company adds, the Klean Industries team became the first to fully integrate not only recovered carbon black into new tyres, but also became the first to design and now build the world's first fully integrated tyre manufacturing facility that makes new tyres, remanufactures used tyres in a process akin to retreading and fully recycles spent tyre casings into new raw materials for further use in the tyre and rubber manufacturing process. It additionally generates heat, steam, and power from the recycling process to power the tyre manufacturing facilities. "This combined and integrated application is an industrial first, which delivers the highest possible returns both financially and environmentally. No other tyre factory design on the planet can produce, low carbon footprint tyres of this quality and cleanliness," states Klean Industries.                            sg