GT Radial extends UHP SportActive range with SUV version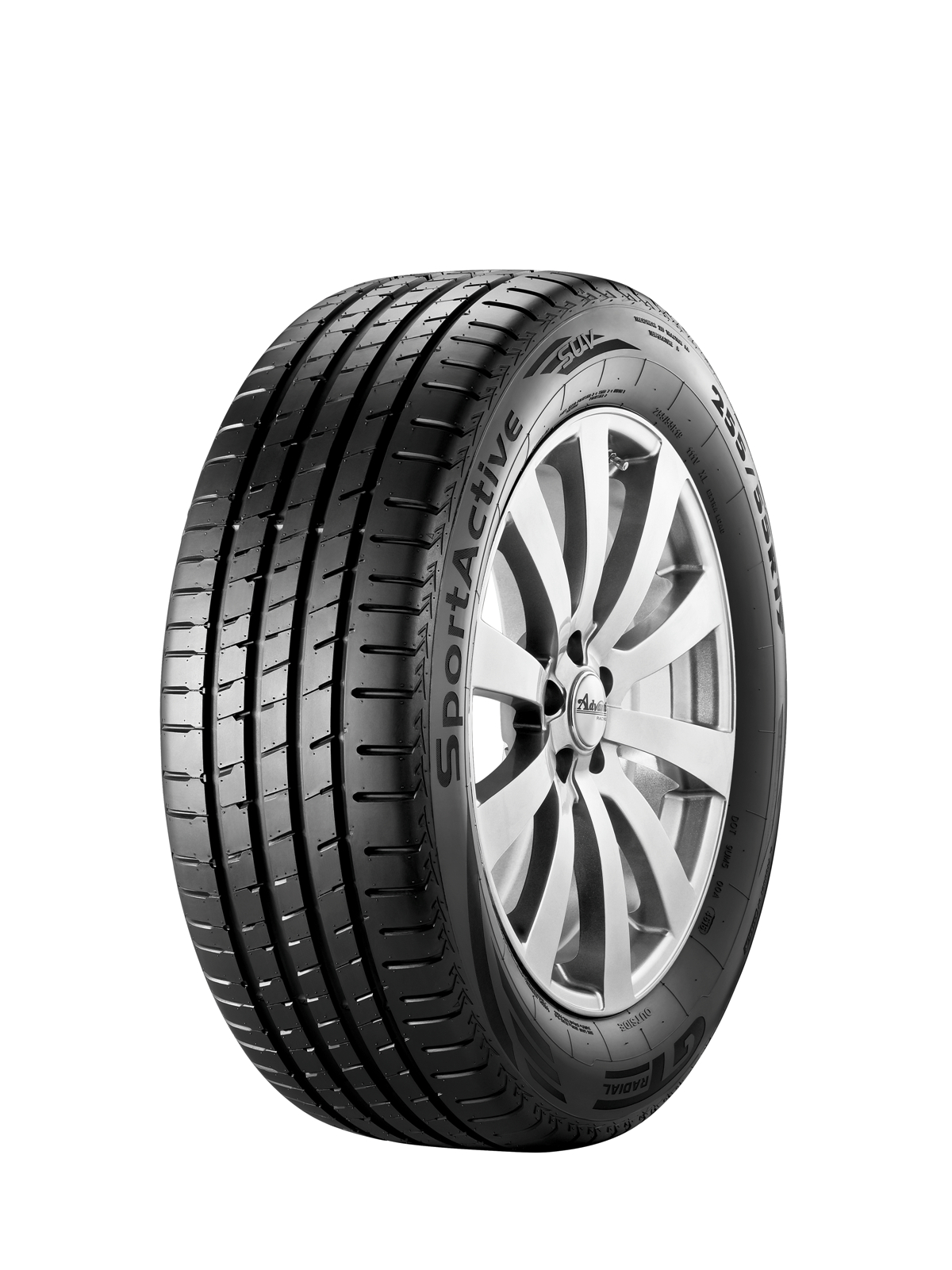 Giti Tire has extended the scope of its ultra-high performance tyre, introducing the GT Radial SportActive SUV derivative. The manufacturer has made seven 18-19" SUV sizes available initially, across speed indices V-W, section widths from 225 to 255 and series sizes 50 to 60. Giti states that it is targeting SUVs with dynamic performance and powerful engines such as the Audi Q3, Range Rover Evoque and BMW X3.
Based on the popular GT Radial SportActive passenger car tyre, which was also designed by Giti Tire's European R&D platform in Germany, the SportActive SUV further utilises ultra-wide groves to dispel water and increase contact with the road to deliver short braking distances and excellent handling in wet conditions.
Optimal compound technology ensures excellent UHP tyre-to-road contact which delivers the required balance between reduced rolling resistance, stability at high speeds and extended mileage with long-term, uniform tyre tread life.
The SportActive SUV is positioned above the GT Radial Savero SUV, which is available in over 20 sizes and covers the whole of the CUV and medium SUV markets including the Nissan Qashqai, Ford Kuga, Kia Sportage and VW Tiguan.
Brian McDermott, sales and marketing director – Europe for Passenger Car and Light Truck (PCR) and country manager – UK for Giti Tire said: "The SportActive SUV fits perfectly with our long term strategy which involves offering new advanced products and increased ranges in growing and profitable vehicle segments.
"Since its launch the SportActive has been in great demand throughout the UK and Europe, with market feedback from distributors and drivers nothing short of exceptional. The SUV derivative will undoubtedly be met with the same positive reaction, simultaneously leading to improved sales in this key growth sector."