GT Radial hosts dealers in Algarve demonstration of flagship SportActive tyre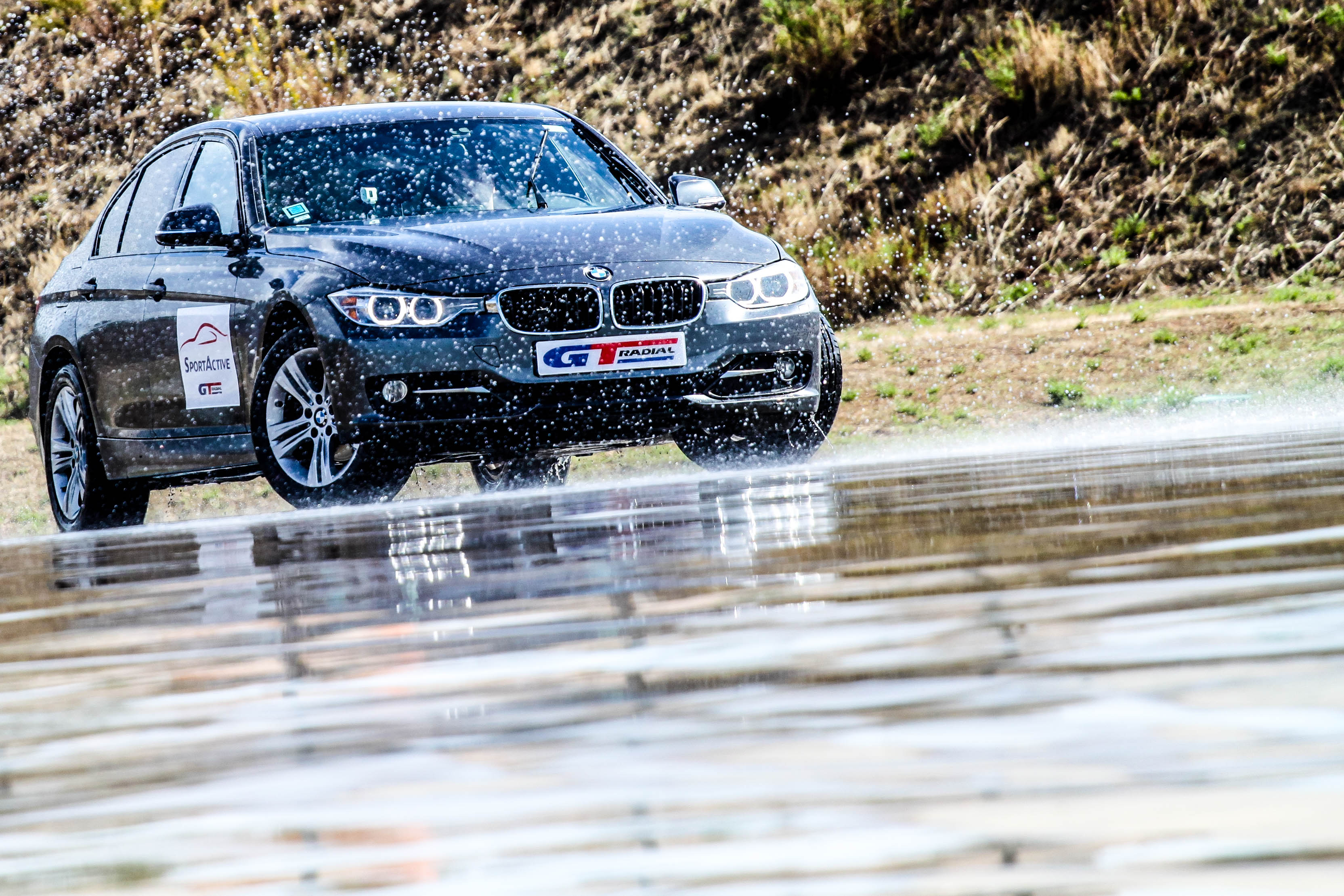 Giti brand announces addition of 12 new sizes for the high performance flagship tyre
The GT Radial SportActive became available around a year ago as a new flagship tyre for the brand, distributed in the UK by Micheldever. Towards the end of 2016, Giti Tire held an event for its wholesale partner and a large group of its most successful dealers in Vilamoura, Portugal, with track-based demonstrations of the tyre's capabilities at Portimao's Autódromo Internacional do Algarve. GT Radial has leveraged a racing partnership before to market the tyre in the UK; it partnered consumer high performance driving magazine Evo for its popular 2016 series of track day events at the Bedford Autodrome, making its tyres available for amateur racing enthusiasts to try out on vehicles such as the Audi S3, Golf GTI, BMW 340i and Toyota GT86 (see below for video footage from the Evo events, including an interview with Brian McDermott, sales and marketing director – Europe for Passenger Car and Light Truck (PCR) and country manager – UK for Giti Tire). Similar vehicles were fitted with SportActives in Portimao, with workshops showing the tyre's dynamic control on a series of tight bends, drift control on a skidpan, and safety in a moose test. The Micheldever dealers and Tyres & Accessories were also able to experience the bends and undulations of Portimao's world-class main circuit, as well as compete on the neighbouring karting track.
Succeeding the GT Radial Champiro UHP1, the development of the SportActive prioritised improvements over the previous model in rolling resistance and longevity while at least maintaining the safety and dynamic features of the UHP1. Led by Giti's Hanover-based European Technical Centre, GT Radial was able to improve its EU tyre label fuel economy classification by up to two grades in most sizes (B-C versus the UHP1's E) – quantified as a 14 per cent reduction in rolling resistance by Giti. The manufacturer also stated that the tyre had reduced tread wear to enable it to be driven for more than 35,000km on a fully laden car. A weight reduction of five per cent, alongside more even pressure distribution and 20 per cent enhanced stiffness help the SportActive to surpass the UHP1 in these metrics.
Track performance in Portimao also showed that the tyre more than lives up to the UHP1 in terms of dynamic driving too. The tyre has stiff outer shoulders that improved cornering and handling, while the inside portion of the tread produces the more responsive steering demonstrated on track via a new sloped circumferential rib design. The four longitudinal grooves work alongside the inner shoulder to remove water more efficiently, improving wet handling.
The tyre has been tested for all these characteristics by third-party organisations, IFV and Dekra. IFV – a partner of German auto manufacturers, showed that the tyre in size 225/45R17 94W XL wore "smoothly" fitted to a VW Golf 1.4 TSI in a 10,000km sample. It extrapolated from its results that the tyre could have reached over 40,000km before reaching the legal limit. The commissioned test conducted by Dekra in Fontagne, France and Ascari and Idiada, Spain (size 225/40R18 92Y, fitted to a VW Golf GTI) showed that the SportActive produces performance markers highly comparable to the average of three sports performance brands produced in Asia within the mid-range segment. From these tests and the experience of driving on the tyre at Portimao, GT Radial's UK dealers were satisfied that the manufacturer has produced a good all-round high performance tyre, with improved economic performance indicators over its predecessor and similar products in the market.
Giti's SportActive event in Portimao also acted as an opportunity to build on its relationship with Micheldever and its GT Radial dealer customers. The importance and strength of this relationship has been emphasised recently through a three-year extension to the wholesaler's GT Radial exclusive distribution deal. Duncan Wilkes, managing director of MTS, said the SportActive is "in high demand," while Brian McDermott, added that the manufacturer has "very strong plans in place for the GTPC network." See page 20 in February's Tyres & Accessories for more details.
New SportActive sizes targets SUV
Giti also announced the launch of a dozen new sizes for the SportActive, added in 2017, half of which represent a newly added range for 4x4s, the SportActive SUV. This sector, which has consistently proved the strongest in terms of growth for much of the last decade, now firmly includes price-conscious motorists as a result of the recent wave of models produced at reasonable prices.
The move to extend availability of the high performance GT Radial SportActive range to drivers of these vehicles is informed by their increased prominence in the UK market, and guests at the demonstration event commented that such sizes would be a welcome addition to their portfolios. Giti already targeted a broad range of what might be termed high-performance cars with its existing range – from B and C segment GTIs to executive cars and three-door coupes. Adding crossovers and SUVs to this list helps broaden the tyre's market to most affordable high performance vehicles. andrew.bogie@77.237.250.82