Firestone's Battle of the Bands returns for 2nd instalment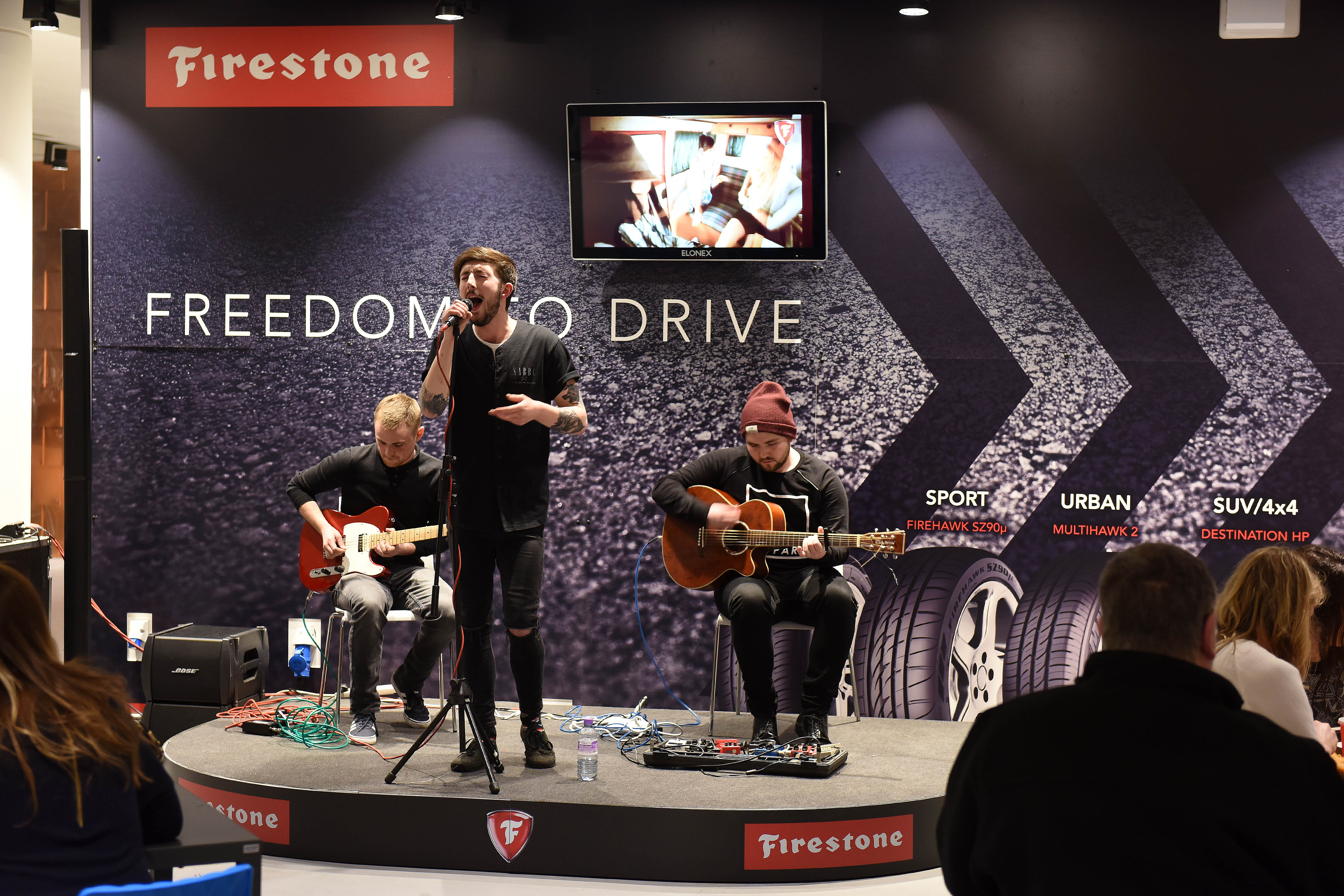 Firestone's Battle of the Bands talent search is back. The Bridgestone second line tyre brand is seeking the most talented bands in the UK, culminating in a performance on the Firestone Stage at the Barclaycard Arena in Birmingham on 7 December. The social networking-based campaign will be run in partnership with the arena and Professional Music Technology (PMT), which will provide music equipment as an invaluable additional prize to the winning act.
The competition forms part of Firestone's ongoing efforts to reach a vibrant, youthful audience through music, where a European-wide music tour featured a high profile partnership with Download Festival, in a highlight of the summer. Last year, more than 200 unsigned acts showcased their talents through video entries, before Firestone produced a final shortlist of four.
On a stage in front of scores of music lovers, Indigo Sky, Rituals, Wild at Heart and Three Empty Domes took turns to perform in front of a panel of three judges. Birmingham act Rituals was crowned the overall winners after much deliberation.
Firestone's brand manager Stuart Attfield said: "We are thrilled to be running Battle of the Bands for a second year, following an extraordinarily successful competition in 2015.
"We see Battle of the Bands as being adventurous, bold and full of originality. We think it is unique for the tyre industry to be thinking along these lines and we can't wait for the entries to come in to us.
Barclaycard Arena sponsorship sales manager Ben Sharman said: "Firestone created a unique initiative for emerging bands to showcase their talents last year, and we were delighted to welcome the shortlisted acts to the Barclaycard Arena.
"We are thrilled to be a part of the competition again and we can't wait to welcome the shortlisted acts for the final in December. We wish everyone all the very best of luck."
Aspiring musical acts can enter the competition here.