Falken introducing 15 new sizes into 'fast growing' all-season segment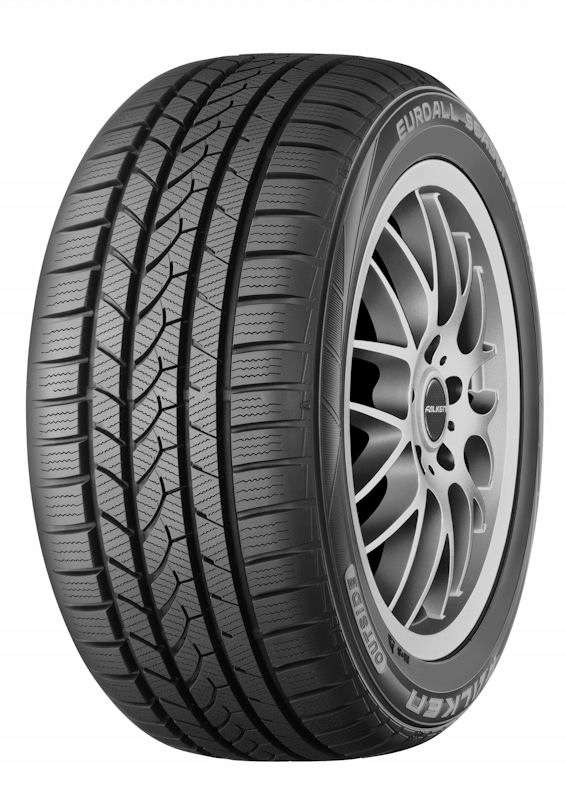 Matt Smith, UK director of Falken Tyres, believes tyre makers can no longer avoid the topic of all-season tyres, and following Michelin's entry into the segment he expects to see more and more players throwing their hats into the ring. The Falken brand has been represented in the all-season market for a number of years now; the Euroall Season AS200 was launched in 2013 and remains Falken'sole all-season product in our market.
"In the last four years, we've seen strong growth, particularly compared to some segments," Smith observes. "With more competitors it's going to get tougher, but it's still interesting for us. We think we only need one pattern at the moment, so that's the AS200. Falken currently offers 48 sizes and will introduce a further 15 sizes this year."
The Euroall Season AS200 is tailored specifically to the complex requirements of the European market. Four wide and deep longitudinal grooves ensure excellent dispersal of even high volumes of water, while the offset lateral grooves direct water away from the tyre. The all-new rubber compound contains extra silica plus a high proportion of styrene groups to give better wet handling. In addition, the AS200 has a built-in anti-aging mechanism in which an anti-aging agent permeates continuously from the lower reservoir tread to the outer tread, thus protecting the running surface from aging and aggressive environmental influences throughout the life of the tyre. As indicated on the tyre's sidewall, the Euroall Season AS200 is both M+S and 3PMSF approved.
"With longer periods of colder weather in some parts of Europe and no real need for winter tyres in a number of regions, all-seasons make a lot of sense for some customers," Smith adds, before pointing out that all-season tyres complement winter products in the Falken portfolio: "Some regions haven't experienced snow for a few years, but I think snow will return to those areas and, in turn, so will demand for a dedicated winter tyre."
Smith concedes that, to some extent, all-season tyres represent a compromise between summer and winter performance. "But research and development is progressing and the overall level of all-season tyres just keeps getting better. The construction (of all-season tyres) is derived from summer and winter tyres, but the polymers and the formulation of the compounds are all-season specific. Other elements such as the snow traction patterns may look they like are designed for winter use, but have been optimised so that they wear less, even in the summertime. Nevertheless, for the ultimate in performance, the first choice is still to use summer and winter tyres at the right times of the year."
According to the director, the development cycle for all-season tyres is directly comparable to that of a winter tyre. "All-season tyres must be tested in winter so we'll test in Scandinavia in our winter time and, during our summer months, we will head to New Zealand. In addition, we have the possibility, depending on the weather conditions in Europe, to try out the tyres at our own winter test sites in Hokkaido in Japan. For the dry and wet tests we use Papenburg, Idiada, and Okayama, our Japanese site."