Falken offers M+S winter Espia EPZ2 tyre in Nordic region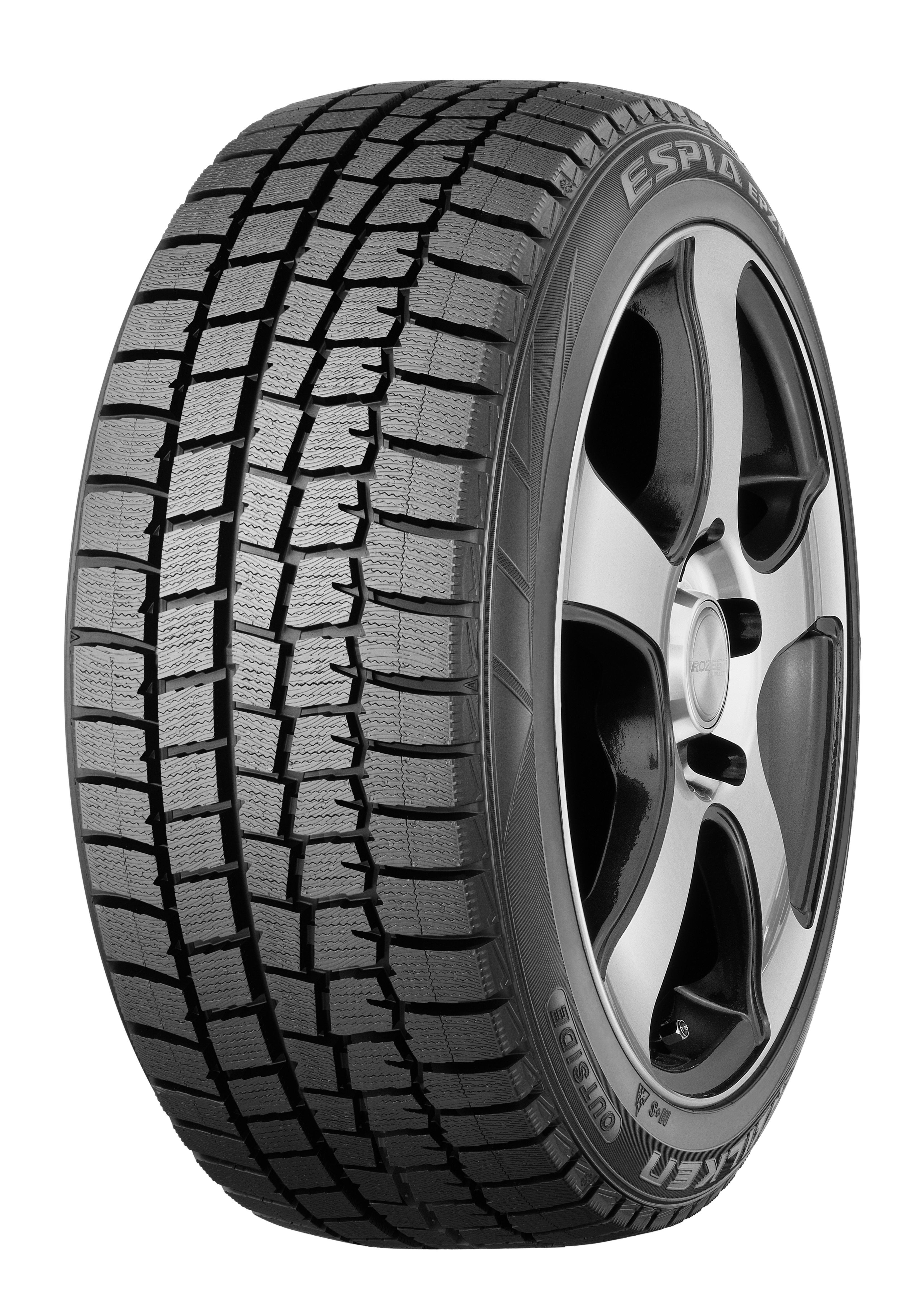 Falken has made its latest tyre developed with its 4D Nano Design process available across the Nordic region. The Espia EPZ2 M+S and Snow Flake marked passenger car and SUV tyre offers 25 per cent better braking on ice and 10 per cent improvement in acceleration against its previous EPZ1 pattern. Wet braking performance is also increased by 10 per cent over the previous EPZ2 tyre.
Grip and performance improvements come courtesy of a higher number of canyon sipes with additional cross slots and zig-zag grooves to deliver traction on snow, while a rougher tread surface across the tyre contact patch improves traction from a standing start.
The Espia EPZ2 is available in 33 variants with 28 of these new for 2015, including 195/60/15 92R XL, 225/45/18 95R XL, 205/50/17 93R XL to provide options for key Ford, BMW and VW fitments as well as others for Audi, Mercedes and Japanese OEM fitments.
The 4D Nano Design process was first seen on the Sincera SN832, launched last year. Its four key areas – research, simulate, extraction and performance – feed into Falken's materials development and simulation process and use some of the most powerful research and simulation tools on the planet. Falken's tyre engineers used one of Japan's most prominent super computers together with the SPring-8 Materials Research Centre and its synchrotron radiation facility, to analyse at sub nano level, the effects of compound and construction on a tyre.
New Euroall Season AS200 sizes
Falken has also extended the size range of its all-season tyre, the Euroall Season AS200. Designed to be used 365 days a year, the tyre is now available in six new sizes: 175/70R14, 175/65R13, 175/65R15, 215/65R17, 185/60R15 and 225/55R18.
The tyre features deeper and wider treads to find the perfect balance across outstanding handling, safety and reliability in all weather conditions, from 50ºC in the summer to -20 ºC in the winter. An anti-aging mechanism has been added to the lower reservoir tread to ensure that the tyre lasts during the warmer summer months. From there, it continuously permeates to the outer tread, providing protection against premature wear of the running surface.
Enjoying a sharp rise in sales in the last 12 months according to Falken, the tyre is constructed from a rubber compound that contains extra silica content and a high proportion of styrene groups to deliver exceptional wet handling and shorter braking distances whatever the weather.