Falken says Euroall AS200 a 'sensible' UK alternative to 'pricey' winter tyres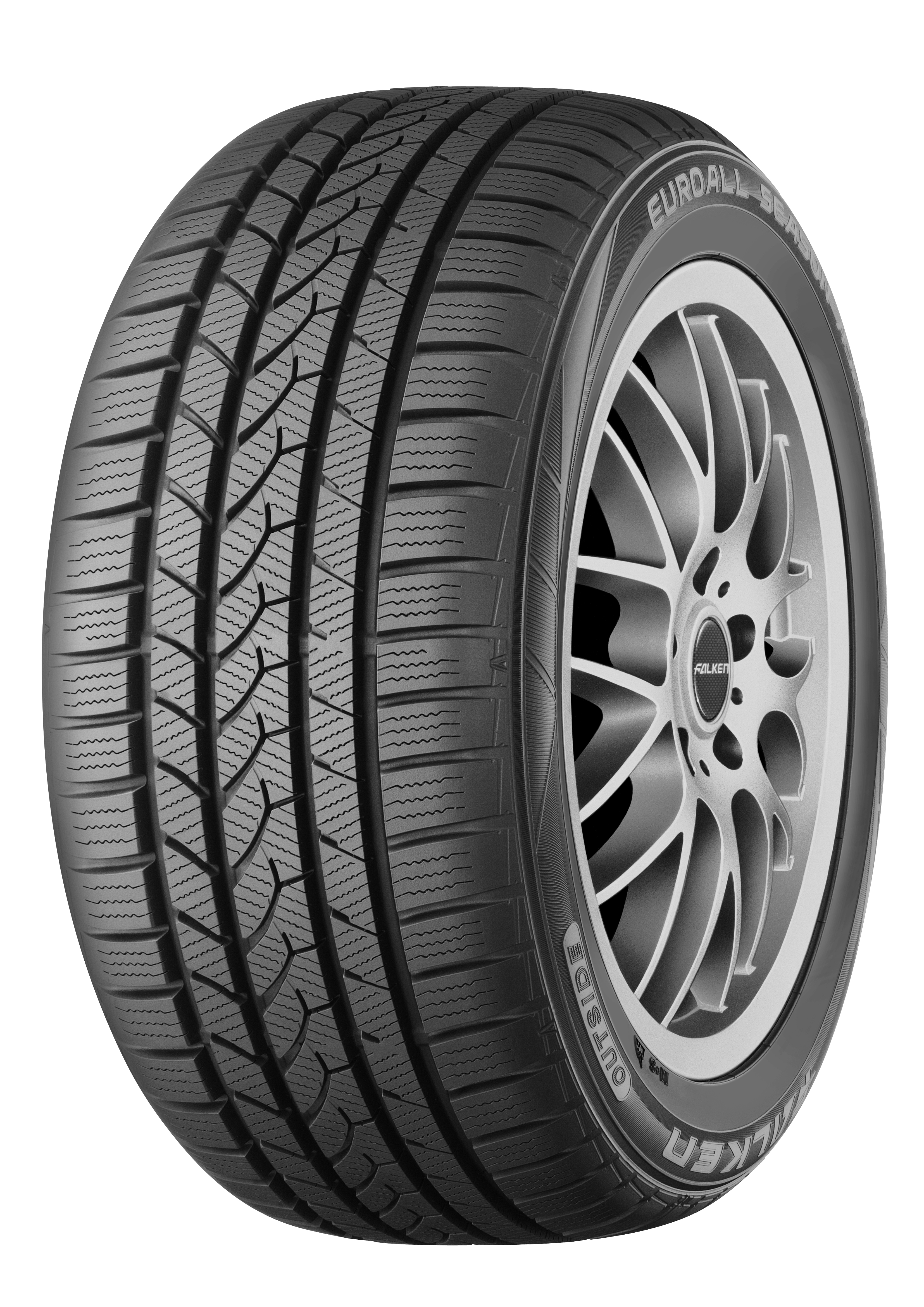 Sumitomo global brand Falken is recommending its Euroall AS200 all-season tyre to UK drivers reticent to invest in specialist winter products. While the manufacturer noted the widely accepted safety benefits full winter tyres can offer UK drivers, a recent Falken survey of 2,674 people suggested that motorists are reluctant to commit to the perceived high cost. 20 per cent of respondents believe the UK winter is too mild to need winter tyres, while 19 per cent say it is too much hassle to change tyres.
While over a quarter of male and female respondents stated the higher cost was a reason not to opt for the cold weather rubber, only eight per cent of drivers hadn't heard of winter tyres, suggesting the awareness of cold weather tyres was more widespread than just a few years ago.
"The results surprised us, particularly the belief that the UK climate was sufficiently mild enough not to need cold weather tyres," says Falken's UK director Matt Smith. "Exacta weather is predicting a very cold winter and consumers seem to have forgotten the conditions that caused travel disruption from just three or four years ago."
Euroall AS200
Based on these survey results, Falken says an all-season tyre, such as its Euroall AS200, could be a sensible cost-saving solution for UK drivers not ready to commit to winter tyres. Falken says the Euroall AS200 is capable of shorter braking distances and precise steering response even in the snow, whilst still offering grip when temperatures are over 7°C. The manufacturer also says the tyre is built to stay fresh throughout the year; the AS200's anti-ageing agent permeates continuously from the lower reservoir tread to the outer tread, protecting the running surface from ageing and aggressive environmental influences.
"Even for owners of the UK's most common car, the Ford Fiesta, the cost of winter wheels tyres could cost well in excess of £500, plus there's also the problem of storage space," adds Smith. "Switching to an all-season tyre could well be the solution for Britain's drivers unwilling to commit to pure winter tyres. With many sizes on offer, it is often possible to find a tyre that fits the standard rims, eliminating the cost and hassle of having an extra set, solving another issue raised in the survey."
Falken offers 38 different dimensions from 13 to 17 inches of the AS200 in the UK, catering to some of the most popular mass market cars. These include 185/60/15 for the Ford Fiesta; 215/50/17 for the Ford Focus; 195/55/16 for the Vauxhall Corsa and Britain's most popular size, 205/55/16.