Michelin solutions' Effitires 'a perfect fit' for Rotala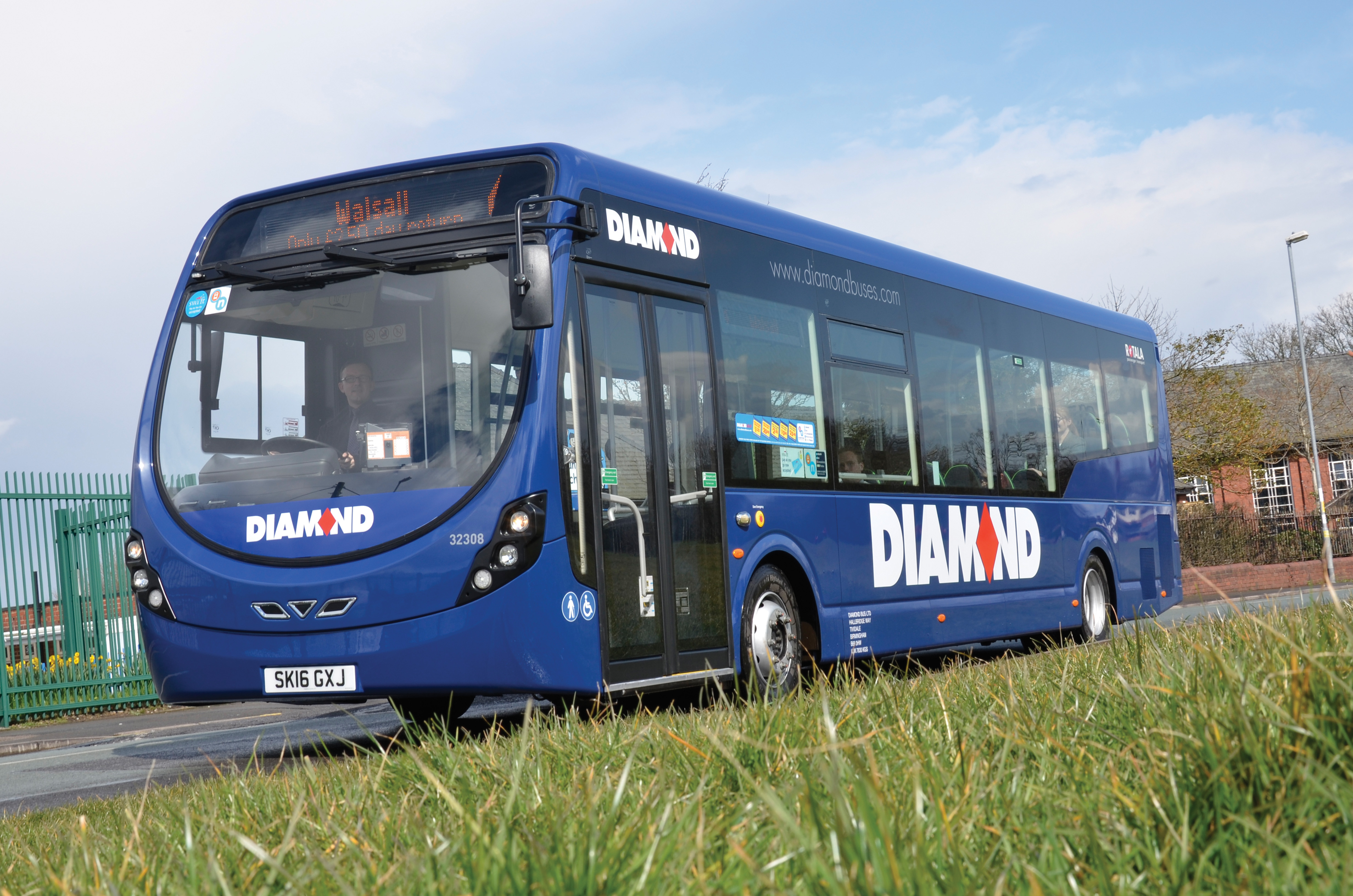 Bus operator Rotala has signed up to Michelin solutions' Effitires tyre management programme for its 650 single- and double-deckers.
The five-year pence-per-mile contract covers the combined fleet of Rotala's five subsidiary bus operations: Diamond Bus, Diamond Bus North West, Hallmark Connections, Preston Bus and Wessex Bus, plus a number of smaller companies and local transport firms.
Simon Dunn, Rotala's chief executive, said: "Rotala has expanded rapidly, acquiring fleets and operations around the country; as such, we've also acquired a number of different tyre policies and supply networks. This situation became something of a headache, and we quickly realised that Rotala needed one, unified, efficient programme to handle our tyre management requirements around the country. Michelin solutions' Effitires fits the bill perfectly."
Michelin solutions' team of business support personnel, auditors and technicians will help ensure the tyres fitted to the fleets of Rotala's subsidiary operations are serviced to the highest possible standards. The company will also maintain a shared action plan, developed with Rotala and its five brands, to ensure continued harmonised operations, which eases the administrative burden of managing a diverse, widespread and busy fleet.
Dunn added: "The support of Michelin solutions' 'embedded' account team is invaluable, as are the regular, in-depth reports the programme generates. Overall, Effitires provides peace of mind, and allows us to focus on our core business – getting passengers safely and comfortably from A to B."
Under the Effitires contract, Michelin solutions will supply the company's premium fitments to Rotala, whose tyre fitters will handle all replacement work in-house. Michelin solutions will also carry out fleet-wide tyre safety inspections as part of the agreement, ensuring Rotala is getting the most from its Michelin fitments in terms of safety, longevity and durability.
Rotala's fleet sports a variety of high-quality Michelin urban bus tyres, which feature reinforced sidewalls to protect against kerbing and cut down on wheel interventions and downtime.
Rotala was formed in 2005, and has grown rapidly through the acquisition of local coach and bus operations. The company employs more than 1,250 members of staff across the country, and its registered bus services carry more than 29 million passengers every year