Michelin contributes to 12% fuel saving at Hermes UK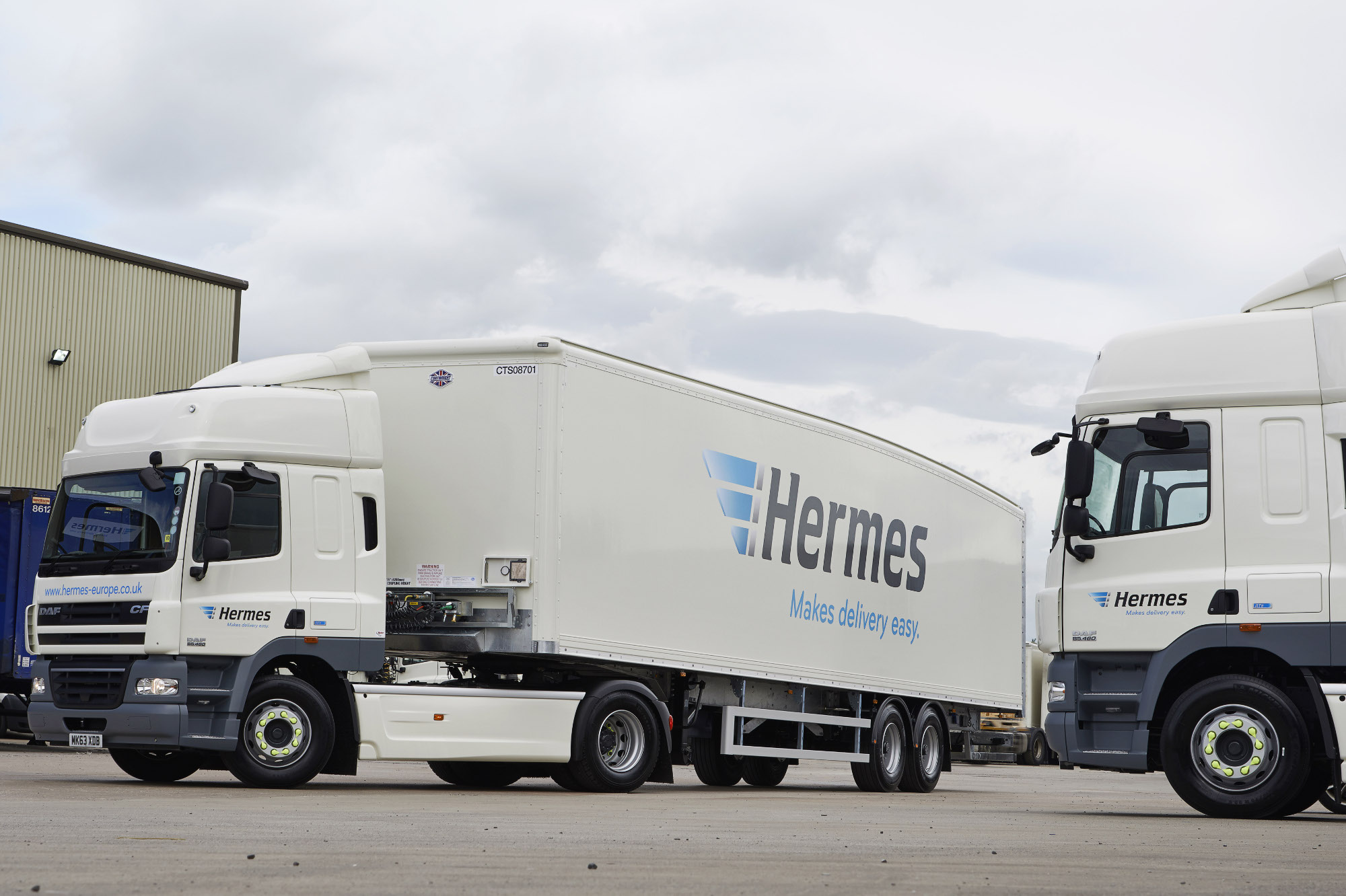 Hermes UK, the consumer delivery specialist, has renewed its three-year tyre contract with Michelin solutions, saying the efficient management of its tyres helped contribute to a 12 per cent reduction in diesel bills over the last three years. The Effitires contract – Michelin solutions' name for an outsourced tyre management deal – will cover the entire Hermes UK fleet of 190 tractor units, 368 rigid trucks and 760 trailers.
Claire Phelan, Head of Procurement for Hermes UK, explained: "As a business we have gone above and beyond to reduce the amount of fuel we use. Michelin solutions has provided us with a tyre policy that, in conjunction with our other investments in more fuel-efficient trucks and aerodynamic trailers, has helped to optimise the operation of our fleet. This has led to an impressive double-digit fuel saving over the last three years, saving nearly 1,000,000 litres of diesel fuel."
Hermes UK aims to specify all new assets on Michelin tyres as original equipment, with Michelin solutions responsible for the expert management of those running wheels on the fleet. The team has also defined KPIs for tyre regrooving, retreading and replacement by ATS Euromaster and Michelin Certified Centres, helping to ensure every single tyre delivers the optimum fuel efficiency, safety and longevity.
Effitires provides invoicing based on price per mile for tractor units and rigid trucks, with trailer tyres supplied on a pay as you go basis – all backed up by detailed reporting to the customer. The Effitires tyre contract with Hermes UK specifies Michelin X Line Energy tyres be fitted across the majority of the fleet, to help minimise rolling resistance and maximise fuel efficiency.
Hermes UK utilises its fleet to collect packages from clients and deliver them to the customer as quickly and efficiently as possible. Its vehicles range from 7.5 tonne rigids to 44 tonne tractor unit and trailer combinations, with the busiest vehicles travelling up to 180,000 km a year.
Hermes UK works with some of the UK's leading brands, including Tesco, John Lewis and the Arcadia Group. The company is owned by Hermes Logistik Gruppe Deutschland, the largest independent home delivery specialist for business-to-consumer sectors in Germany.