Growing fleets could reduce costs, eco-footprint with PPK contracts – Michelin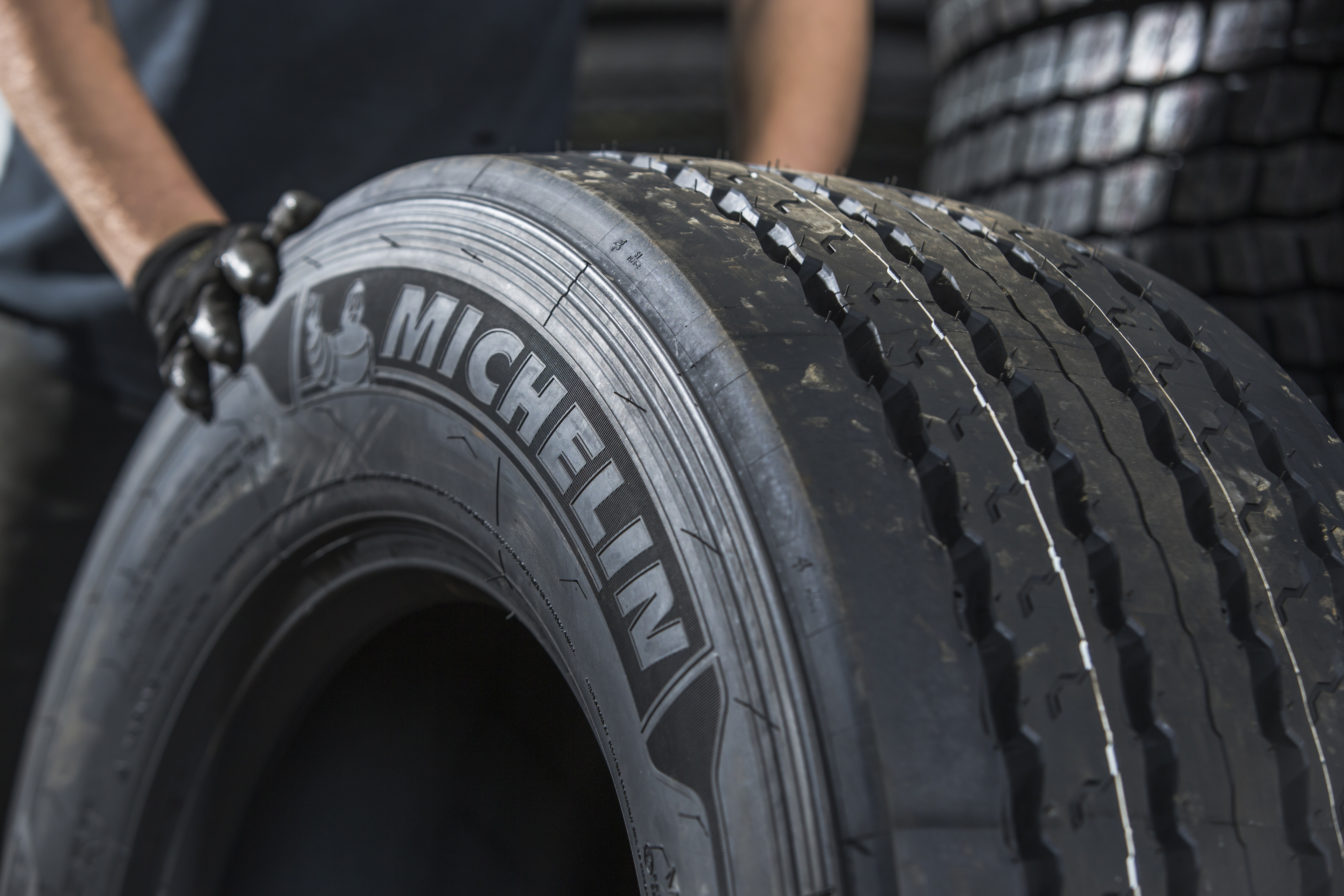 According to the latest statistics on the UK commercial vehicle industry, the number of medium to large commercial vehicle operators has been rising in the last five years. This represents an opportunity for outsourced tyre contract and service providers, as larger fleets present an increasingly complex task to manage their tyre usage, and associated servicing. Michelin solutions estimates that 42 per cent of truck fleets in the UK operating 51 or more vehicles are still purchasing tyres on a transactional basis, and therefore managing them in-house. It argues that this process is likely increasing their costs and environmental footprint.
Paul Davey, commercial director of Michelin solutions North Europe, says: "Tyres are a significant operating cost and managing them well helps reduce both tyre wear and fuel usage to levels which are financially and environmentally significant.
"Too many truck tyres are being replaced prematurely, often for convenience because a vehicle or trailer is in the workshop. This has a direct impact on an operator's bottom line – wasting valuable tread depth and cutting a tyre's life short in its most fuel-efficient state.
"In contrast, on a pence-per-kilometre (PPK) contract the supplier is aiming to fit as few new tyres as possible. Our managed account customers get the reassurance that we'll fit the best tyres for the job, and then through a process of careful tyre management including regrooving, twinning and turning tyres on the rim, extract the maximum mileage from every single tyre. Our attention to detail also helps to improve safety, compliance and efficiency across their fleet."
Michelin solutions says medium and large-sized fleets are best placed to benefit from PPK deals. Davey also points to the rising numbers of medium to large operators and suggests that as fleets grow, they need to consider whether they are managing their tyres in the most efficient manner.
The Overview of the UK Commercial Vehicle Industry 2016 shows that in 2013 there were 785 O-license holders in the UK with a fleet of 51 or more trucks. By 2014 that had risen to 820, and by the end of 2015 it had reached 858. In that two-year period, the number of vehicles belonging to fleets of 51 trucks or more had also risen from 89,999 to 99,487 – a near-10 per cent leap.
He comments: "Purchasing tyres on a transactional basis and managing them in-house can be pretty efficient for a small, well managed outfit. However, if that same fleet is now running significantly more vehicles following organic growth or acquisition, it may well have slipped beyond their effective control – or become too resource intensive, which will be adding cost in other areas. This is particularly the case for multi-sited fleets, or those with high utilisation rates."
Michelin solutions' comprehensive tyre management programme is named Effitires, and sees every aspect of a fleet's rubber taken care of including administrative tasks, logistics, procurement, management of service providers and detailed KPI reporting. It also includes regular inspections to check overall condition. The nature of a PPK deal means Michelin solutions takes on the risk of tyre consumption, with the customer making fixed payments per vehicle, per kilometre driven, meaning a fleet's tyre budget directly matches its business activity.
Michelin solutions also offers 'Effitires with fuel commitment' – a solution designed to make both hauliers' and own-account operators' fleets even more efficient, by combining outsourced tyre procurement and expert tyre management with a commitment to saving fuel.
Across Europe, Michelin solutions has more than 300,000 commercial vehicles on mileage-based contracts.