Gloucester logistics firm extends Bridgestone contract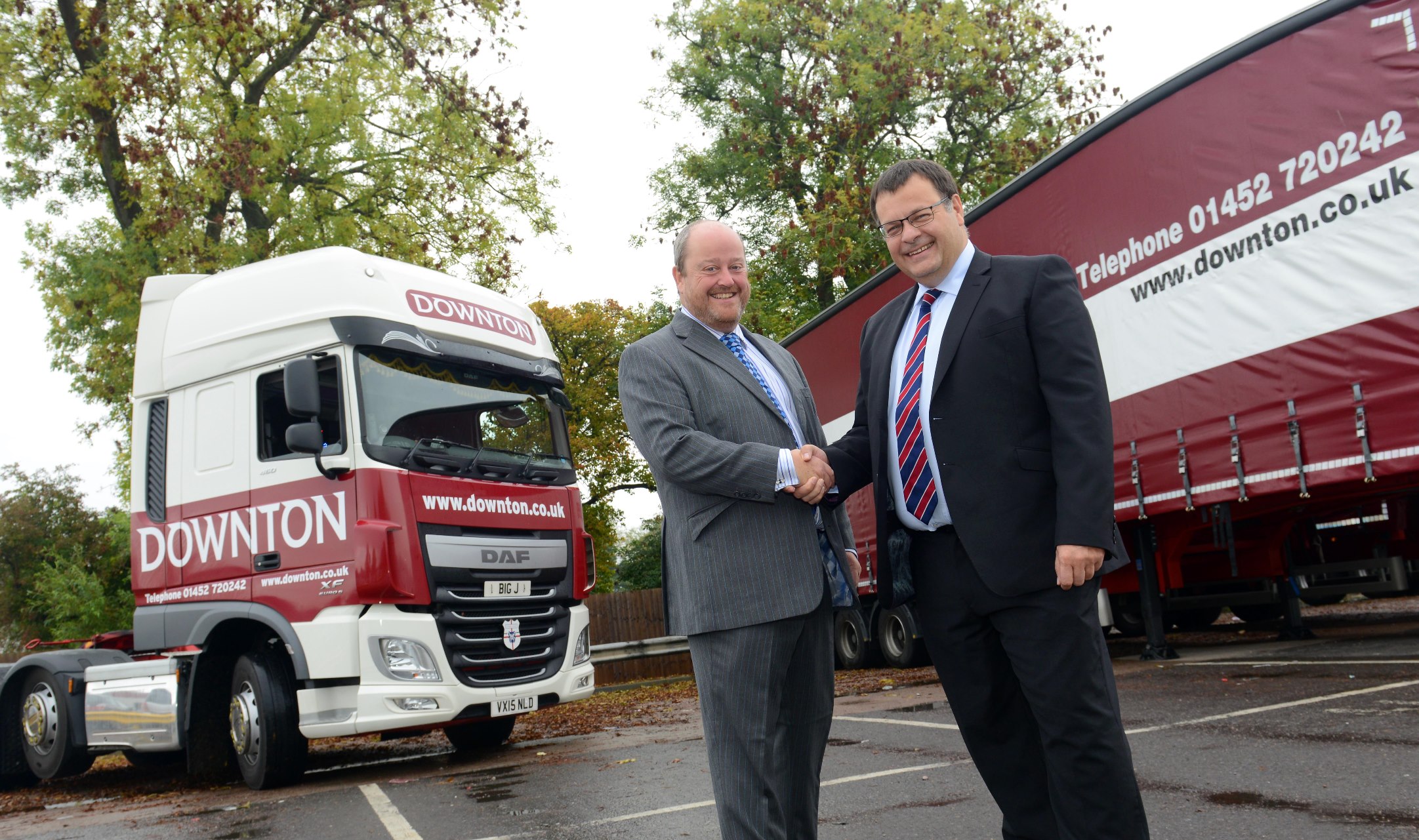 Gloucester based CM Downton has extended a 10-year partnership with Bridgestone until 2020, declaring the tyre manufacturer's commitment to fleet uptime is reaping rewards. It added that its decision to switch to a pence-per-kilometre (PPK) agreement is already paying off.
Bridgestone says that its Bridgestone Partner network assisted more than 35,000 stranded commercial vehicle operators in 2015, with an average time of 62 minutes taken from the moment the first call was made to the point at which roadside assistance arrived. It added that the service took an average of 51 minutes to complete each job having arrived at the stricken vehicle, meaning a total average of less than two hours to remobilise from the time the first call was made.
CM Downton's chief fleet engineer Geoff Wright, who oversees 1,400 trailers and 550 'tractor units' said: "Bridgestone boasts the slickest breakdown solution out there. It is the best in the business. All I care about is the uptime of my fleet. A breakdown is every fleet manager's worst nightmare. Knowing that Bridgestone react so quickly is a big thing for us."
Regular tyre maintenance meetings and an innovative digital reporting system on correct tyre pressures and general tyre life also equate to fewer breakdown calls when drivers are out on the road, leading to better productivity and ultimately, a more satisfied fleet, Bridgestone adds. Its fleet manager Neil Collison is also on hand with regular updates on call out times and in-depth information on the life of each and every tyre fitted.
With this in mind, Wright added: "It felt like a risk opting for a PPK deal because there was a worry that the levels of service might not continue as they used to on a pay-as-you-go arrangement. But PPK is totally about service. A driver could sneeze and Bridgestone would know about it.
"My biggest fear was that Bridgestone didn't own the agent who carried out the maintenance. Would they give the same support and respect to a Bridgestone customer, being as they only work on behalf of the business? But I have to say that the service I get is outstanding. Because each Bridgestone Partner dealer is a commercial operation in their own right, they have got to give the best possible service or run the risk of Bridgestone swapping them."
Wright also explained his preference for a premium tyre brand over lower priced tyres: "It comes down to simple maths. A budget tyre would cost 30 per cent less but it will only last half the time of a Bridgestone. My question would be this: Why on earth would you not want to have premium products fitted, when tyres are the main driver for unscheduled repair costs?
"The cost of replacing a blow out at 10mm (tread level) is the first thing. The next thing is the driver being stranded at the end of his allocated hours. Another driver is then needed to pick him up in another vehicle to bring him back. Then the initial delivery is late. The costs rise and rise.
"Operators see that a premium brand tyre costs around 20 per cent more than a budget, but the key point is that the premium tyre can be turned on the rim, it can be recut and it can be retreaded due to the casing being cured properly. Then there are the pressures being checked regularly and reported on in depth. It is a simple issue but if you get it wrong then the implications are huge.
"All of this falls under the umbrella of good tyre husbandry. This is imperative to the reliability of the fleet and the reliability of the delivery. With budget brands, you don't get this. I don't see tyres as being generic black and round products. They are a commodity that we place a high value on."