Red Dot awards for 2 Hankook SmartFlex tyres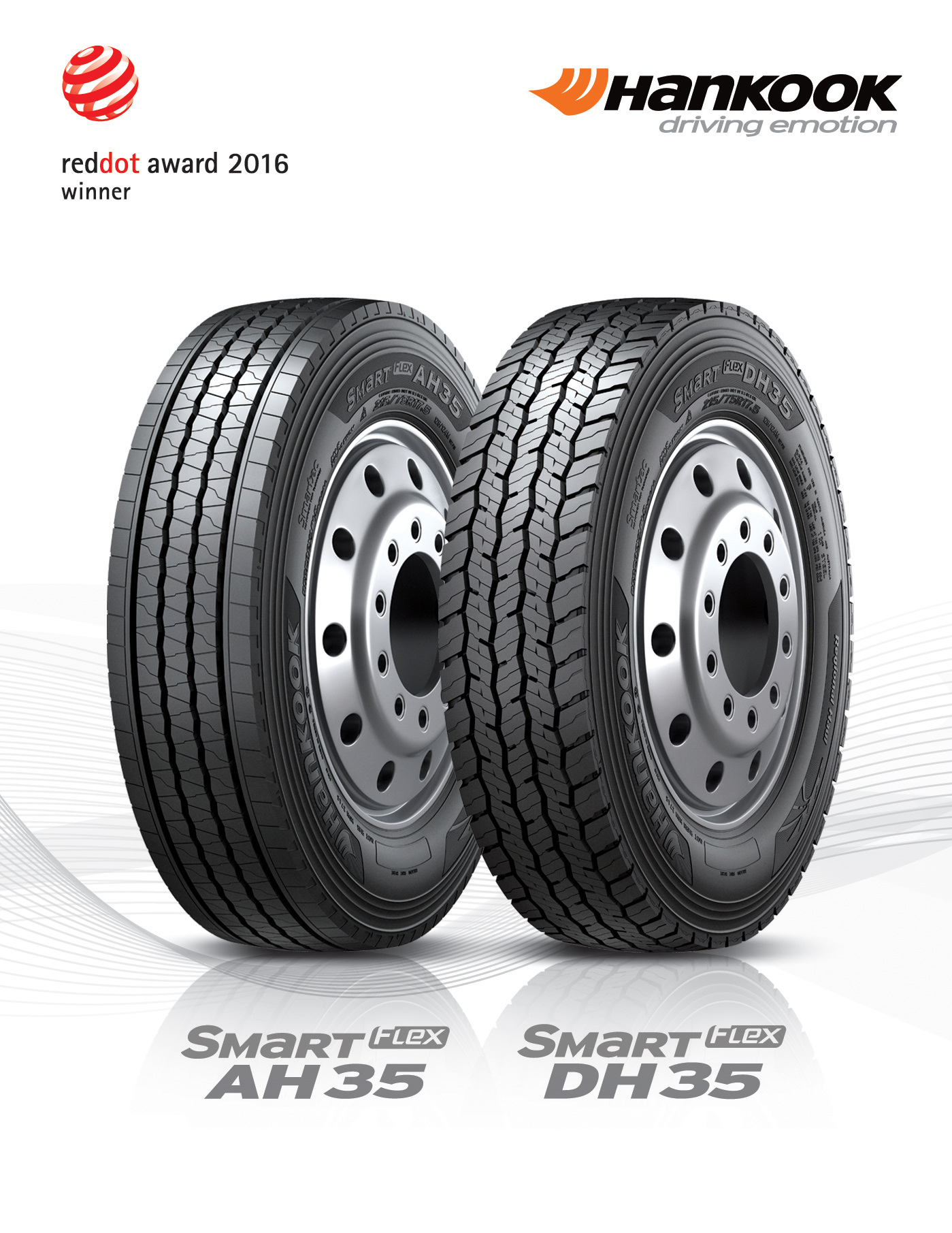 The new Hankook SmartFlex AH35 all-season tyre was introduced at the Commercial Vehicle show in Birmingham earlier this year, and Hankook Tire reports that this European market steer axle fitment was recently the recipient of a Red Dot Design Award. An award was also picked up by its drive axle counterpart, the SmartFlex DH35. This tyre will be available on the market soon, notes Hankook Tire.
The two tyres are available in 17.5-inch and 19.5-inch sizes and complement the 22.5-inch fitments in the SmartFlex AH31 and DH31 ranges.