Fundraising targets beaten in ATS Euromaster's 50th anniversary year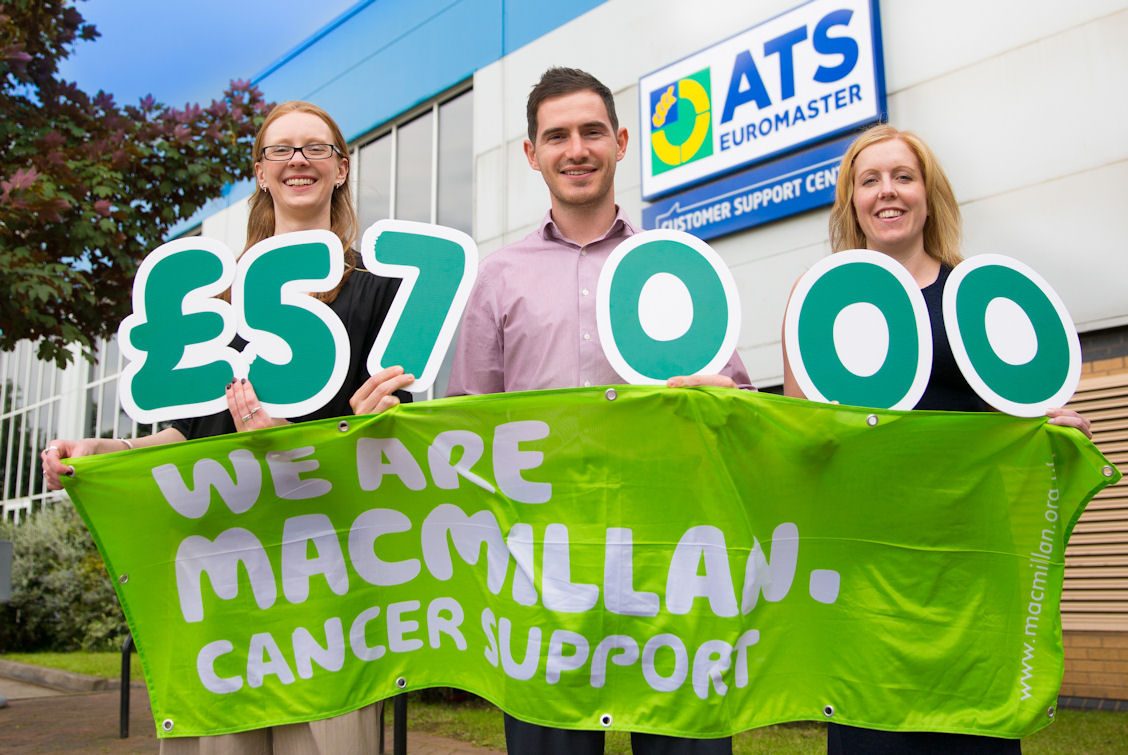 ATS Euromaster has smashed the fundraising targets set for its 50th anniversary year by collecting more than £57,000 for Macmillan Cancer Support. The tyre and vehicle maintenance retail network pledged to raise £50,000 for the charity but beat its target thanks to what it describes as "a variety of quirky fundraising initiatives led by team members at every level of the business."
Aside from centres across the network participating in Macmillan Cancer Support's well-known Coffee Morning event, technicians and team members have thrown themselves out of aeroplanes, climbed Britain's tallest mountains, run half-marathons and even interrupted a monthly sales meeting to cycle 125 miles as part of a static bike relay.
The money raised by ATS Euromaster in conjunction with its suppliers and customers could pay for a Macmillan Nurse for one year and, on average, over this period they will help and support almost 150 cancer patients.
Emily Morgan, area fundraising manager for Macmillan Cancer Support, says: "Every penny raised for Macmillan Cancer Support helps support those affected by cancer when they need it most. ATS Euromaster's fundraising during 2015 will help us to make sure that no-one need face cancer alone."
ATS Euromaster has elected to retain Macmillan Cancer Support as its official charity for another year. "We want to ensure we truly give back to the communities we serve, and with the dedication of our staff, we have shown what a difference it's possible to make," comments Jerome Monsaingeon, group managing director at ATS Euromaster. "We're very pleased to have supported such a worthy cause during our Golden Anniversary and we will continue to carry the torch for Macmillan Cancer Support to help the lives of those affected by cancer."
The fast fit network is now planning a variety of events for the remainder of 2016 to raise funds for the charity, and will be participating in the national Coffee Morning event once again on 30 September. ATS Euromaster is accepting donations directly at any of its more than 340 service centres across the country.