Agricultural, two-wheeler products boost TVS Tyres' European presence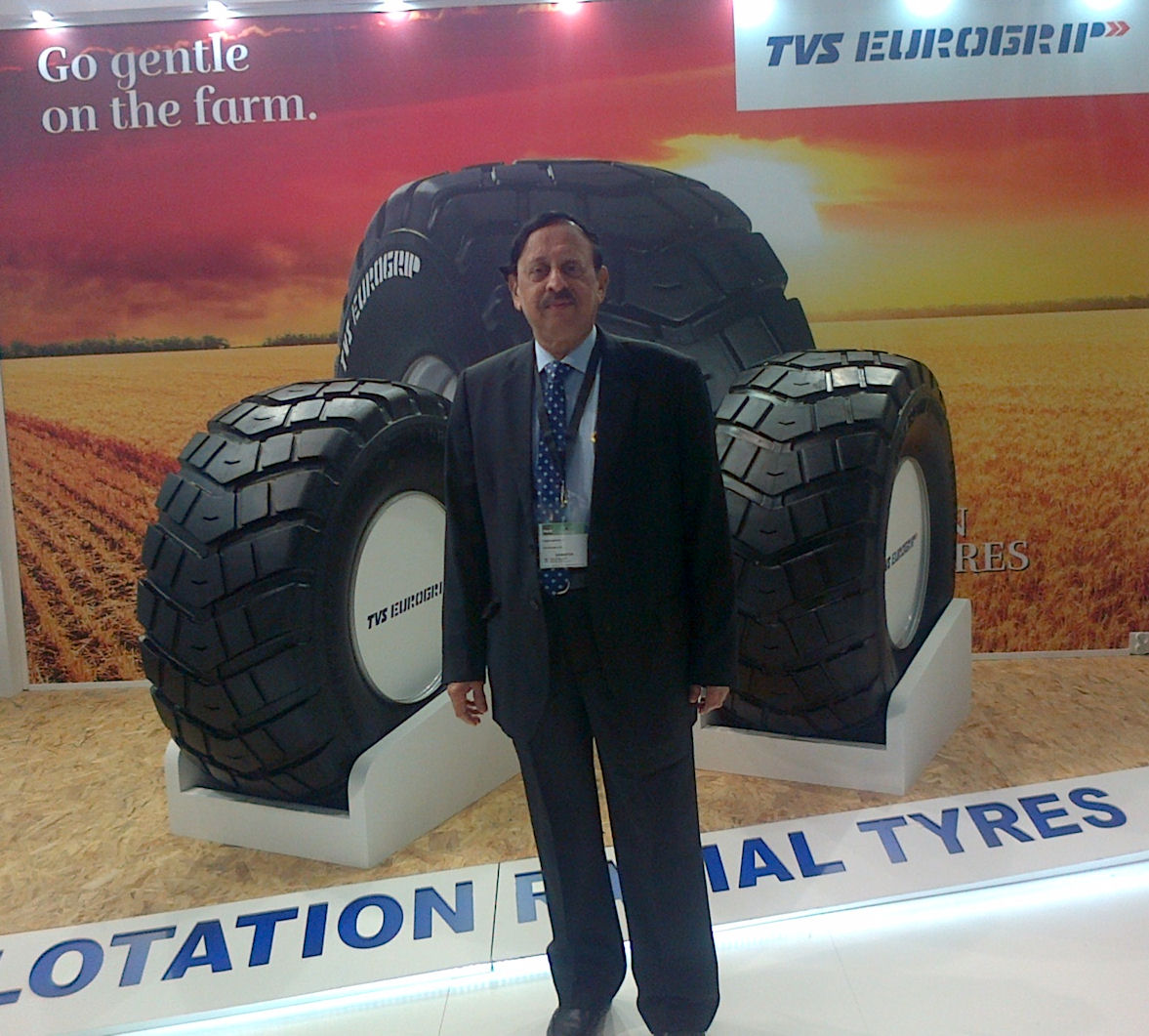 India's TVS Srichakra has reinforced its activities in Europe in recent times, not least through its growing range of off-highway tyres sold under the TVS Eurogrip brand name. The company showed off a selection of these products, specifically agricultural flotation radials, at May's Reifen show in Germany, alongside tyres for two-wheel vehicles.
The Tigertouch and Tigerpaw flotation tyres are specifically designed for fitment on spreaders, slurry tankers and agricultural trailers, and were developed for use both in the field and on the road; TVS Srichakra states that both products have a 40 per cent on-road application. "This range of flotation radial tyre offers unique tread, assures low rolling assistance on the road and is equipped with good self-cleaning properties on the field," the tyre maker reports. "Additionally, the Tigerpaw variant comes with a strong radial casing with steel belted construction, giving it an extra load carrying capacity at high speeds.
Another TVS Srichakra strength is its two-wheeler tyre portfolio, and for the first time ever the company showed its TVS Tyres two-wheel vehicle products at a Reifen fair. "We are very glad to be a part of Reifen once more," commented Mr P. Vijayaraghavan, director of TVS Srichakra Ltd. "This expo is undeniably one of the leading global platforms, which enables us to showcase our newest range of flotation radial off-road tyres. Both 'Tigertouch' and 'Tigerpaw' are designed keeping in mind the latest technological advancements and innovation in tyre manufacturing."
The director further added: "We are extremely happy that our two-wheeler range makes its maiden entry at Reifen this year. This range of tyres offers durability to deliver high performance on the roads and is craft-fully designed to fulfil growing customer needs."