European farmers downloading Firestone tyre pressure app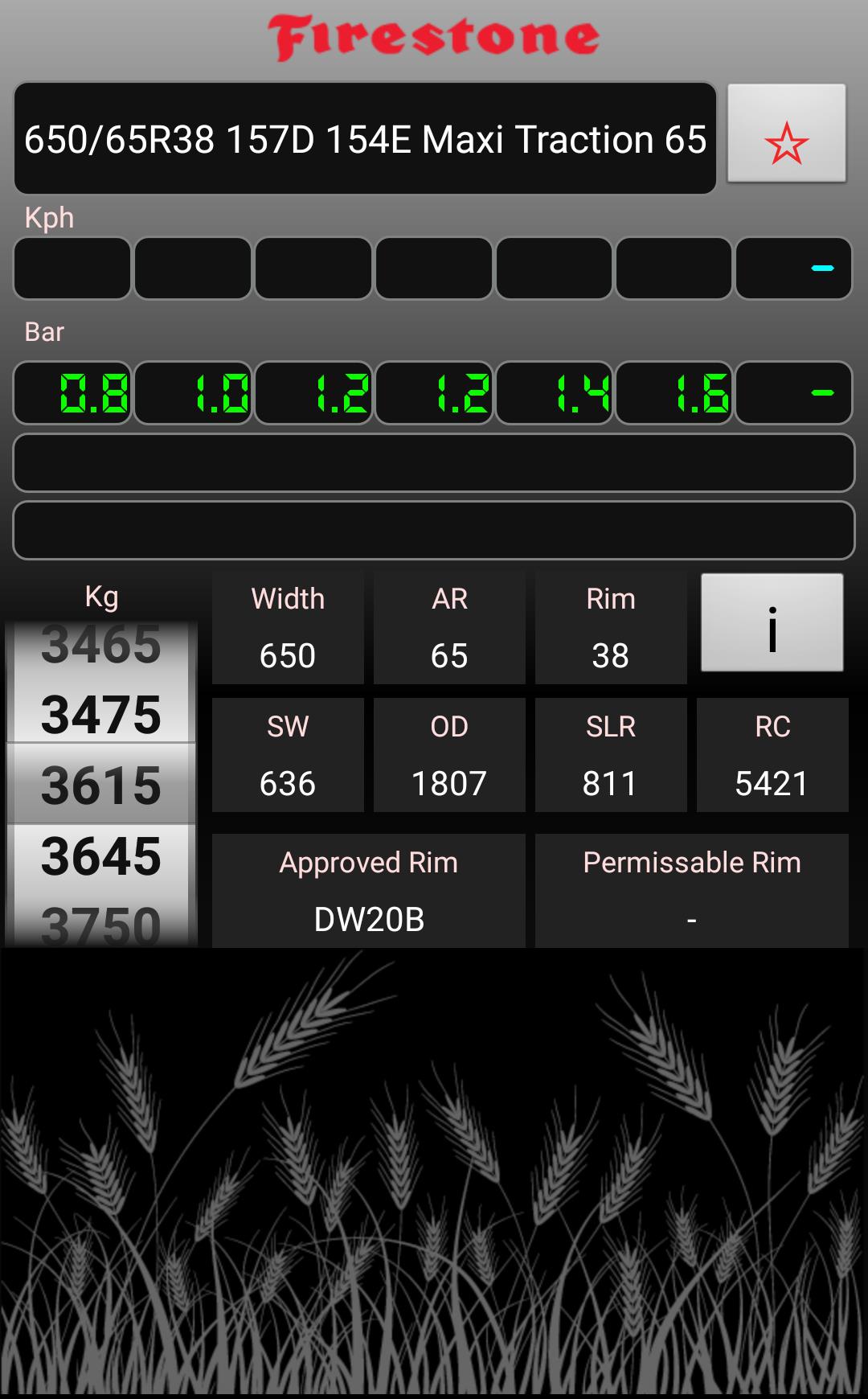 Firestone's smartphone tyre-pressure calculator app for farmers across Europe has been downloaded more than 43,000 times since its 2011 launch.
The brand states that it expects this enthusiasm to grow even faster with the inclusion of pressure data for the new Firestone Maxi Traction 65 tyre, launched at Reifen 2016. The tyre brings longer tyre life and lower operating costs to the popular 65 series for medium-sized tractors.
Mark Sanders, general manager agricultural tyre sales at Bridgestone Europe explains: "Farmers have voted with their fingers! Instead of having to refer to tyre manufacturers' data books – which are rarely to-hand when you need them – the Firestone app gives them the correct pressure for their tyre size, load and tractor speed in a flash."
21,000 downloads were delivered to iOS iPhones and other Apple devices, and over 22,000 to Android smartphone users.
Correct tyre pressure improves crop yield
Operating a tractor on the correct tyre pressure is important for farmers. The wrong pressure shortens tyre life and can increase soil compaction, which reduces crop yield. Many farmers over-inflate their tyres to compensate for the bulge that occurs at the bottom of a large radial. Unfortunately, this habit also reduces tyre life and increases soil compaction.
"Firestone's phone app solves this problem by enabling farmers to correctly match inflation pressure to the load, helping them to improve farm efficiency" says Sanders. "And it does this in a fast, easy way that is friendly for the user and the environment."
The Firestone app is also useful when farmers change activity during the day – for example between field work and road transport – helping them maximize tyre life and safety by adjusting to the recommended tyre pressure.
The Firestone tyre-pressure calculator app is available in IOS and Android in English, French, German, Dutch, Italian and Spanish languages across Europe.