Nottingham City Transport certifies GT Radial city-bus tyre for use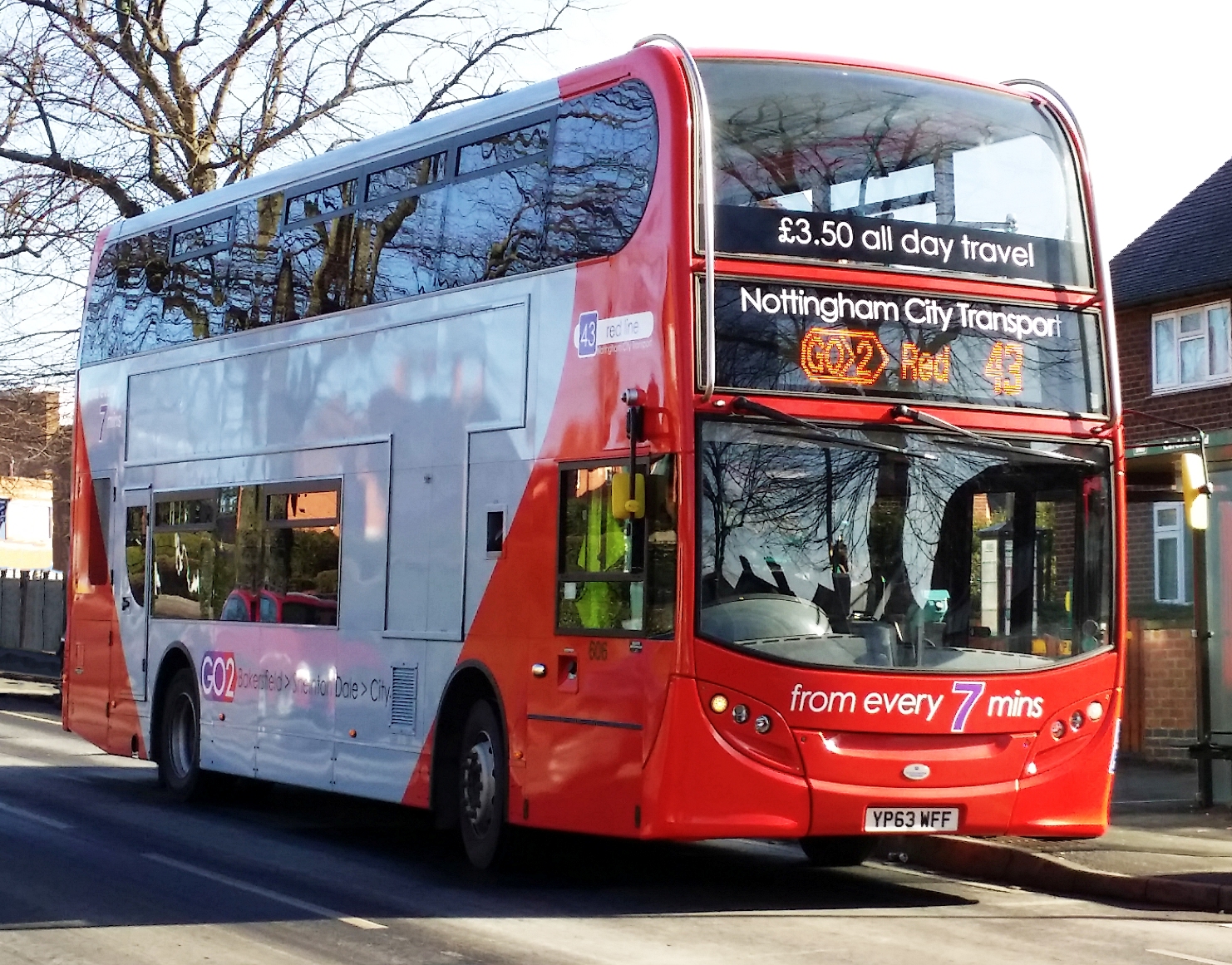 Nottingham City Transport has shortlisted the GT Radial GAU861 as an all-position tyre of choice. The operator had been contracted to a premium manufacturer until April 2014, but took purchasing in-house to access the open market.
In a two-year project designed to maximise return-on-investment the operator put several different brands through their paces shortlisting four selected products for further evaluation. The GT Radial GAU861 in size 275/70R22.5 was fitted to steer and drive axles across the entire Scania chassis fleet, which includes both single and double deck bus bodies in 4×2 configurations.
Graham Smith, engineering manager for Nottingham City Transport, said: "When we were considering our options the key attributes were mileage, wear-rate and comfort versus cost, and the GAU861 has ultimately proven itself to be a very good all-position tyre with excellent feedback from the drivers themselves.
"In addition the value-added services have been exceptional, five mechanics have been through the Giti Training Course and all orders are delivered next-day. Overall I am delighted with both the product and the company."
The GAU861 has an extra reinforced sidewall to improve resistance to curbing and impact damage, while a 20.2mm deep, unique tread pattern improves mileage performance, comfort and noise reduction for passenger comfort.
The tyre recently achieved three-peak mountain snowflake (3PMSF) certification, confirming its all-season performance credentials. It also carries M+S marking to indicate excellent traction and braking in mud and snow conditions
"By bringing tyre purchasing and fitting in-house we were looking to maximise our return-on-investment, and this aim has ultimately been achieved," concludes Gary Mason, engineering director at Nottingham City Transport. "We are so impressed the GT Radial GSR225 Combi Road in size 245/70R19.5 is being trialled on our smaller ADL vehicles, the results of which will become clear over the coming months."
In April 2016 Giti Tire launched its flagship Giti brand into its European Truck and Bus (TBR) operations. The strategic initiative, which will replace GT Radial through a mixture of new tyres and relabelling of existing successful products, will begin immediately and be fully implemented by the end of 2017. The GT Radial GAU861, alongside other tyres in the current portfolio, will be transferred into the Giti name.