Compass Royston coach hire firm endorses Giti winter tyre after alpine excursion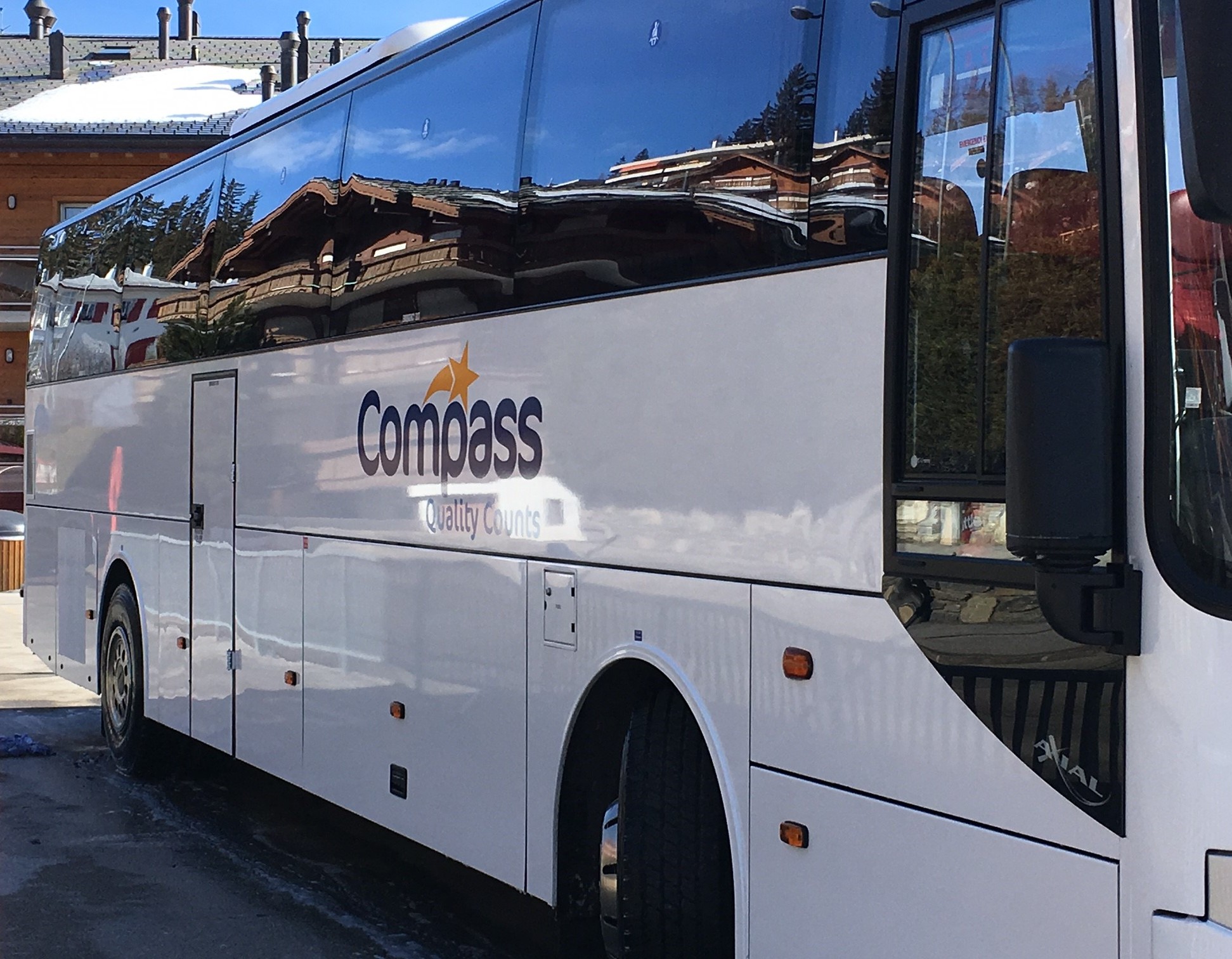 Giti Tire's GSW226, the brand's first specific winter marked tyre, has won plaudits following a nine-day trip to Switzerland and Austria, fitted by one of the North East's leading coach hire companies. Stockton-on-Tees-based Compass Royston, which undertakes transport for schools and travel operators, and counts Middlesbrough and Hartlepool United Football Clubs among its many sport clients, decided to trial the tyre based on brand feedback from its sister companies, Esk Valley Coaches and Proctors Coaches.
For the trip the company selected a DAF Berkhof Axial Mk3, which carries 57 passengers and has a load capacity of 18,000kg, and operated with 315/80R22.5 across all six positions. One of the many tyres being rebranded to Giti from GT Radial, the size has benefitted from an increased load index to 158/150L (154/150M). All four sizes are three peak mountain snowflake (3PMSF) accredited.
Martin Bainbridge, transport manager at Compass Royston, said: "We have primarily used various premium manufacturers for our overseas winter routes, but with feedback from our sister companies who operate with the tyres year-round, and our great relationship with the regional salesman, we decided to put Giti to the test."
"The feedback from the workshop and the drivers is nothing but positive," added Gary Buxton, workshop manager. "The main observation is the excellent road handling in both snow and ice, but also it was noted how good they perform when the roads were simply dry or wet.
"In addition they were called 'quality', 'reliable', 'comfortable', 'nice and quiet', and 'comparable with premium tyre manufacturers' winter products'. We are more than happy to use the tyre next winter season, up until which time we will use it in our ongoing day-to-day operations to really ascertain its wear and mileage credentials."
The Giti GSW226 is designed for coach operators, hauliers and gritter fleets who need to meet UK and trans-European winter road regulations. Classed as a high traction steer and trailer axle tyre, it is available in 315/70R22.5, 315/80R22.5, 385/55R22.5 and 385/65R22.5. The load index ranges from 156/150 (154/150) to 164K (160L).
The tyre is suitable for all seasons, performing in severe winter conditions including snowy, icy and wet roads. It has been designed with a wide shoulder groove to deliver optimum handling and stability and utilises an advanced compound for high mileage potential.