New trucks to support GSF growth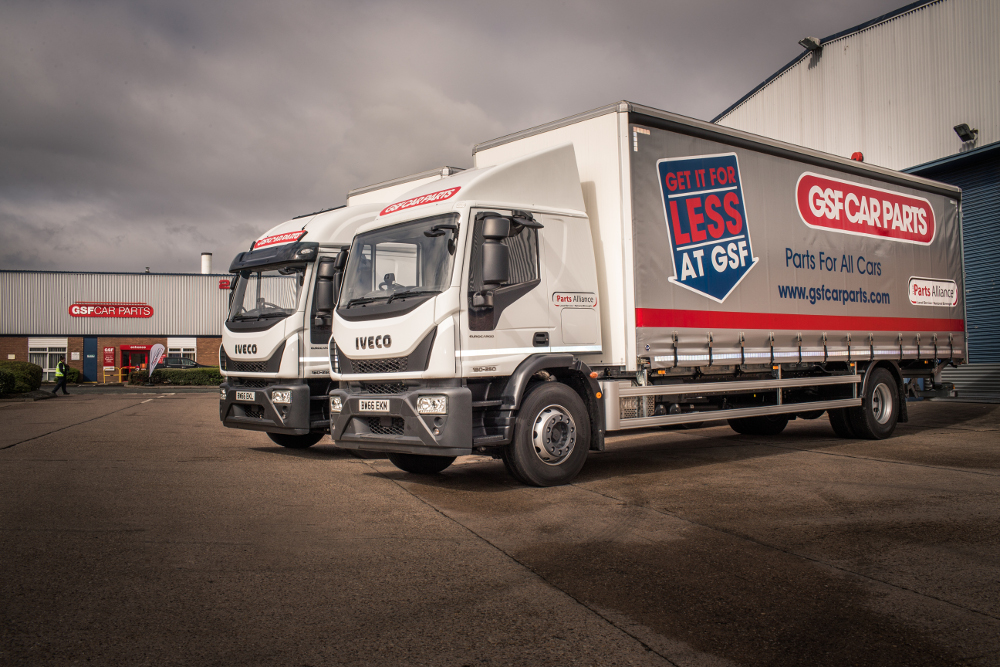 GSF Car Parts has taken delivery of two new lorries which are set to streamline its growing business. The pair of Iveco Eurocargo 180-250 18T curtain side vehicles each has a 1.5t tail lift for quickly and efficiently transporting bulk stock out into the branch network. They represent a combined investment of £130,000.
One of the two vehicles will work around Bristol – where GSF has just opened Bristol North as a third branch in the area – to handle growing delivery volumes. The truck will support the wider Parts Alliance group too, providing overnight support for branches in the South West.
The second has been ordered to replace an existing smaller 7.5T lorry to ensure capacity is in place to handle increasing volumes and weights of goods moving into the South Coast's Poole, Southampton and Portsmouth branches.
"It's great to be growing business so quickly in these areas, as it brings us the right kinds of challenges," said Dave Lewis, operations director at GSF Car Parts. "We're always looking at where best we can invest to support the network and these two trucks will allow the branches to continue to focus on increasing sales, knowing their stock will be delivered next-day before 8am."
The trucks will be out on the roads from mid-May, and are easily recognisable thanks to striking GSF Car Parts brand livery.