Micheldever wins first Pirelli 4×4 Key Dealer award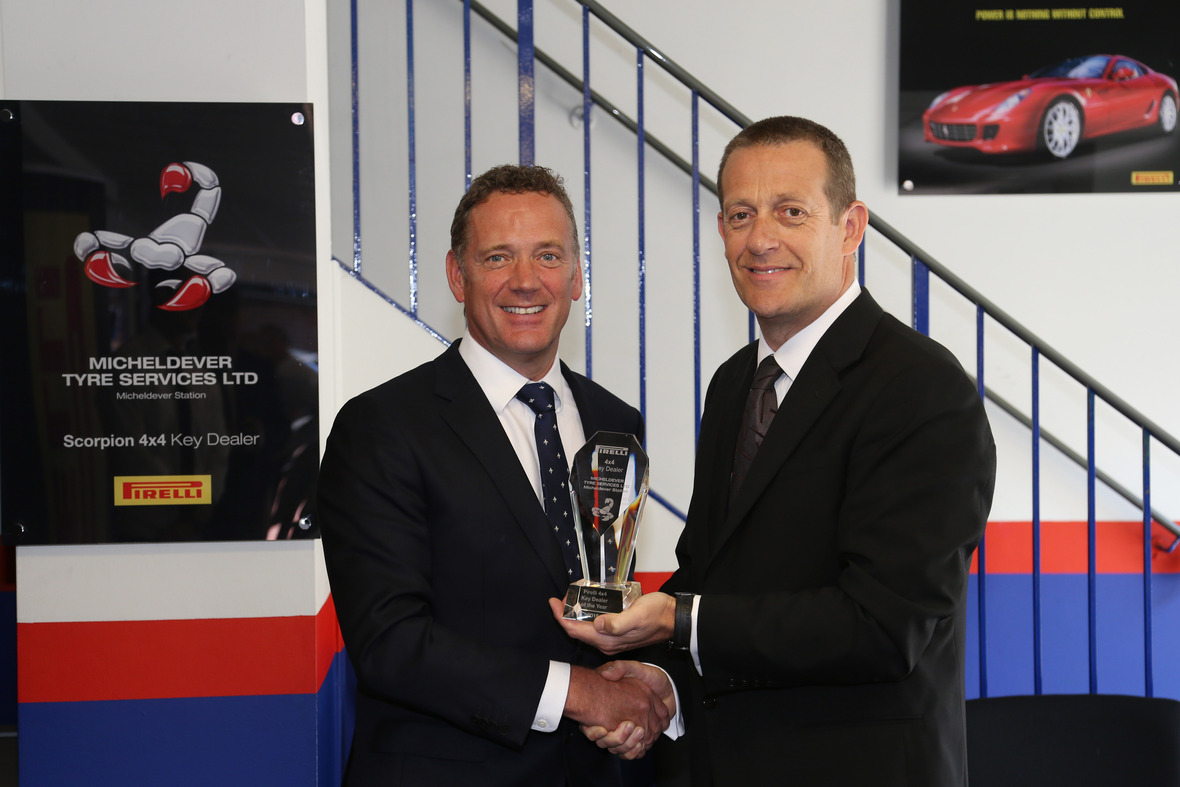 Pirelli has named Micheldever Tyre and Auto Services as the inaugural winner of its 4×4 Key Dealer of the Year award.
Each Pirelli 4×4 Key Dealer Club member tyre dealer nominated a depot and was then subjected to three independently run mystery shop audits by phone. Judging took into account everything from the way a call was answered and time taken to answer, to general attitude over the phone and product knowledge.
Pirelli UK sales director, Jason Sugden, said: "Premium level customer service is something that has to be applauded. It's the reason people will return to a depot time and time again. Great service, top knowledge and the right products help drive a business forward and help to build customer loyalty and trust.
"We wanted to establish who was the best of the best in our portfolio of exclusive 4×4 tyre dealers. We pitched the idea to our dealers for them to be assessed following a series of mystery shop calls. The criteria under scrutiny was to establish, above all else, who was prepared to go that extra mile to ensure customer satisfaction."
Over the course of three separate surveys conducted in 2015, Micheldever Tyre and Auto Services achieved the highest combined score. Micheldever Tyre and Auto Services are based at Micheldever Station and is the flagship centre in the Protyre retail network.
Protyre is an expanding network of 86 Protyre-branded retail centres and serves all makes and models of cars, vans, 4x4s and motorcycles.
Micheldever retail director, Simon Hiorns commented: "We are delighted to be recognised by Pirelli and our peers for the dedication to customer care and our dicipline to delivering exceptional levels of service.
"Customer satisfaction is at the centre of what we do at Protyre, we regularly score 97% on customer satisfaction surveys through third party review platforms such as Motor Codes and Feefo. We also have a world class NPS score of 80% plus."