Hamaton hails 'great' Reifen response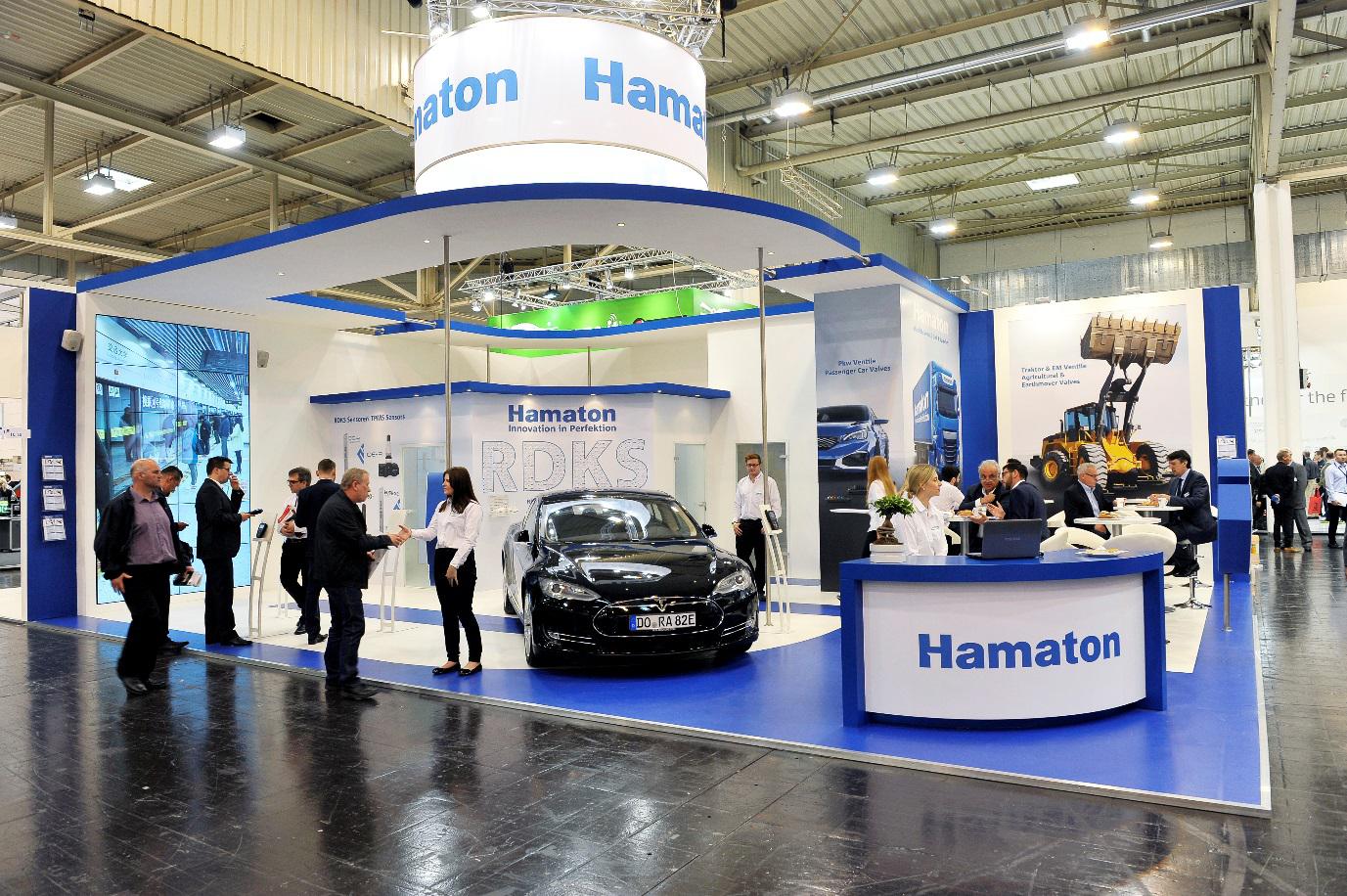 For the first time, Hamaton Limited was present at Essen with a108 square metre booth. Hamaton Limited is the European headquarter of Hamaton Automotive Technology Co. Limited and was only founded in 2015. The company is both a European TPMS technical centre, and a sales and distribution platform for the wide range of Hamaton manufactured products in Europe.
Martin Blakey, managing director of Hamaton Limited, said: "Reifen was the first exhibition for us as the European TPMS and Valve centre of Hamaton in China. The exhibition gave us the opportunity to introduce our new European face. Reifen was a big success for us and we are delighted by the great response." Hamaton have continued to build a relationship with existing and new potential customers, while introducing their brand new products to the market.
Hamaton showcased not only their whole valve product range for OTR, truck, bus, car and motorcycle, but also a complete TPMS solution. This includes the EU-Pro 1 and 2 sensors, TPMS valves, service parts, tools and consumables. At the show, Hamaton added two brand new, Ateq produced diagnostic tools to their TPMS range. In order to offer every company the best solution, Hamaton also released a direct OE sensor replacement, the OE-R. cja