GT Radial Maxmiler WT2 winter van tyre available from autumn 2016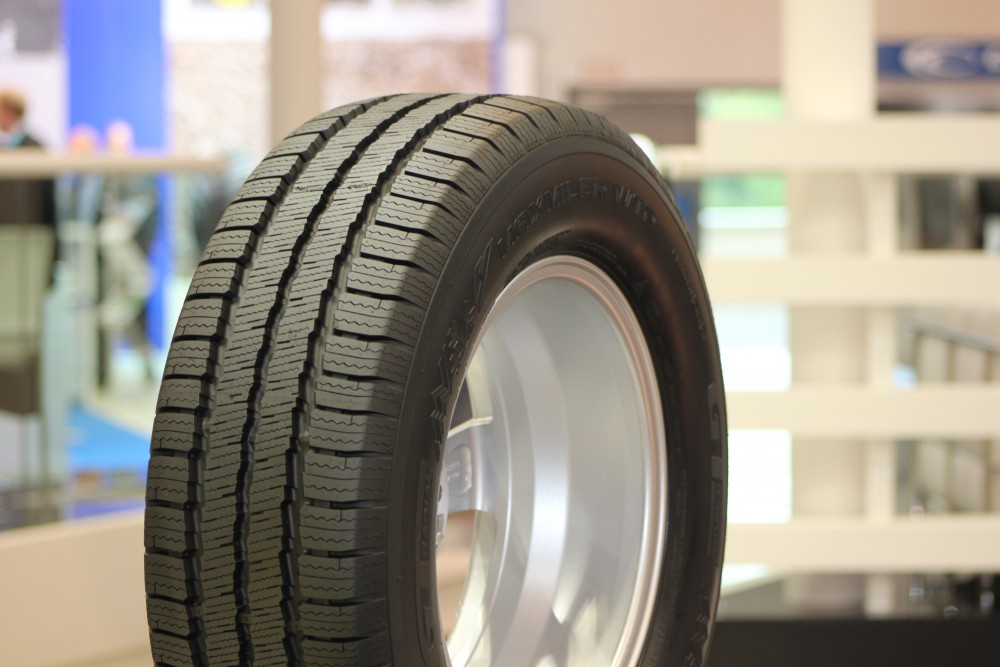 Giti Tire launched its new tyre for the van markets, the GT Radial Maxmiler WT2, at Reifen 2016. The Maxmiler WT2 will be available from autumn 2016 in 20 SKUs in sizes between 14" and 16", speed indices from Q-T, and load indices of 88/86 to 121/120. The tyre has achieved B-grade wet grip across the entire portfolio, and grades between C and E in rolling resistance. ECE 117-2 compliant, testing at Ivalo showed improved performance across wet and dry braking and handling against the existing product, the Maxmiler WT and two other leading manufacturer brands.
Also making its European show debut at Reifen was Giti's newest flagship tyre for the ultra-high performance (UHP) sector, the GT Radial SportActive. Developed by Giti's European R&D platform in Germany, it is the first tyre to implement the manufacturer's new optimal compound technology, designed to improve grip and tread life. Across the full portfolio sizes range from 16-19" W-Y speed indices, section widths from 195 to 265 and series sizes 35 to 55. The tyre is rated B in wet grip and B-C in rolling resistance.
Both products were on show alongside other tyres from the GT Radial passenger car and commercial light truck portfolio from its premium UHP, UHP, all-round comfort, SUV, 4×4, winter, studded, studless and specialist ranges.
Angelo Giannangeli, marketing director – Europe for PCR for Giti Tire, said: "Riefen Essen is a very important show for the company and provides the perfect platform to highlight our specialised, comprehensive European PCR tyre portfolio and operations.
"While the Maxmiler WT2 and SportActive will be the focus of much attention, the GT Radial FE1 and Savero SUV further demonstrates the quality of our tyres and the wholly positive impact being realised by the European R&D operation and other global development centres."