BEN cricket match proves a big hit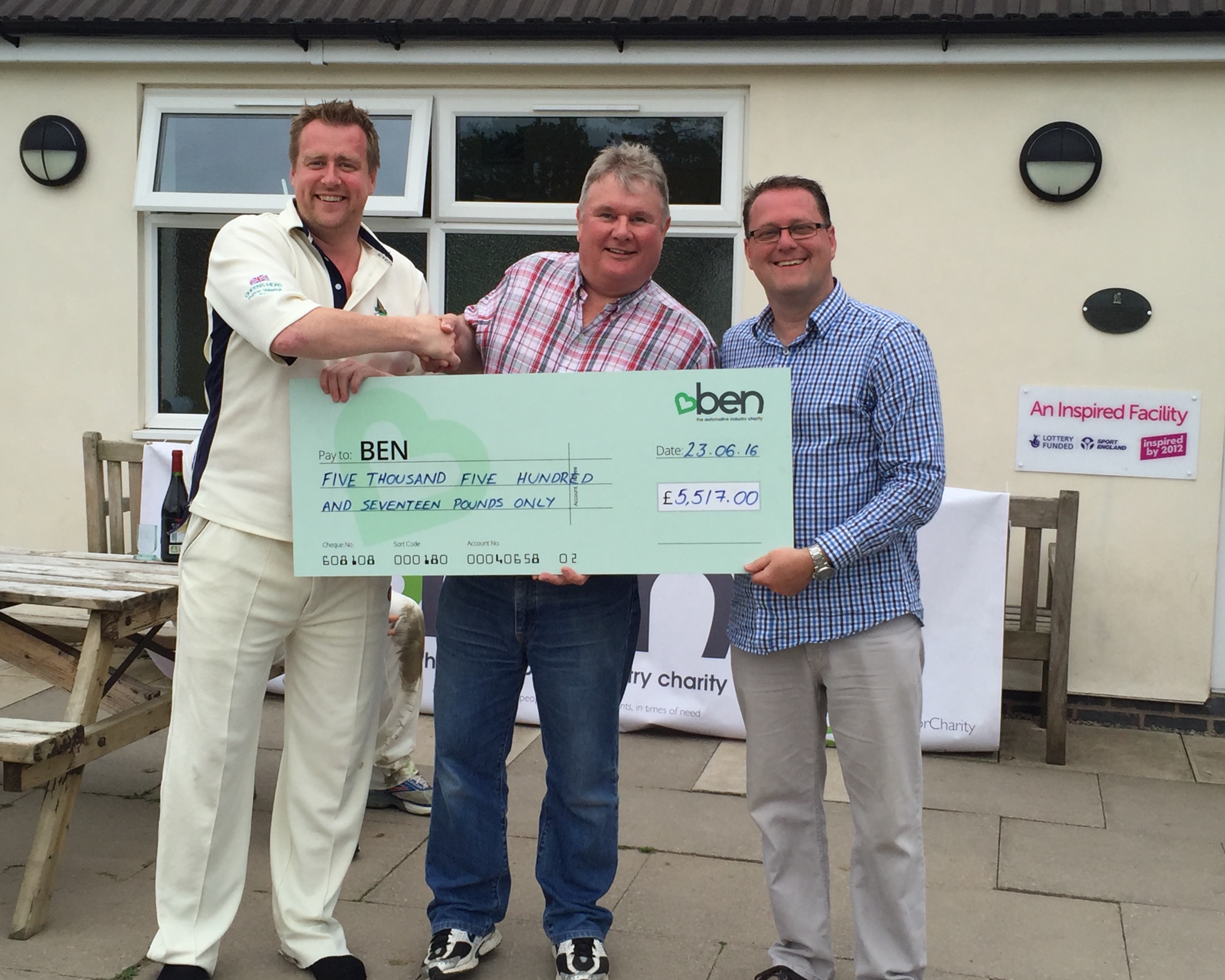 The annual BEN cricket match, co-sponsored by FPS and Comma and supported by the IAAF, successfully took place Thursday 23 June at Dorridge Cricket club near Solihull, raising money for those in need within the independent aftermarket.
Organised by Elliott Seal of APD Cotswold, and Sam and Emma at SJ Events, the event's attendance was high with the weather holding off for the duration of the match.
BEN is a not-for-profit organisation, exclusively available to those who work, or have worked, in the automotive industry, as well as their family dependents. The specialist charity provides practical help, support and advice resulting in a substantial impact upon the lives of current or former industry employees.
Wendy Williamson, IAAF chief executive, said: "As a leading supporter of automotive charity, BEN, we are extremely pleased by the high number of aftermarket individuals who got involved in this year's annual cricket match.
"As always, we encourage contributions, no matter how small or large to this worthy cause and would like to thank everyone who helped to organise the event, as well as the team members for their enthusiasm and participation. The match provided the industry with the opportunity to come together and take a well-deserved break from the day-to-day routine. It was a thoroughly enjoyable day and we look forward to our next charity event in aid of BEN."
The final total of money raised for BEN was a fabulous £5517 and the winning team on the day was Autoparts & Diagnostics, with Best Player awarded to Mark Northeast from Ferdinand Bilstein UK Ltd who played in the FPS & Friends Team.
IAAF will also once again be holding its Team Golf Challenge, which will take place on 6 July at Worsley Park, Nr Manchester, and 11 August at Forest of Arden in Meriden, Warwickshire, also in aid of automotive charity BEN.