GT Radial unveils Champiro FE1 PCR tyre at Reifen 2014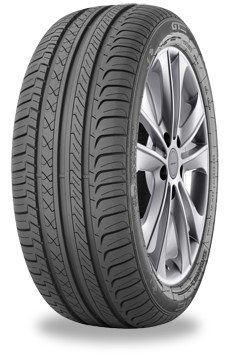 GT Radial has launched its new passenger car tyre for the mass market, the Champiro FE1. Angelo Giannangeli, marketing director – Europe for passenger car and light truck said that the tyre's launch "is a huge statement of intent". It will be available on European markets between September and October.
The Champiro FE1 has been designed principally for longevity and performance on wet roads, two key characteristics in the European mass market. The tyre features optimal water dispersion and a new compound to reduce heat generation and improve rolling resistance, GT Radial says. The brand hopes the tyre will become one of the top selling in its portfolio. Giannangeli concludes that it "will improve our market penetration and again raise the credibility of our R&D and manufacturing capabilities.