GT Radial Maxmiler WT2 van tyre features improved braking, snow performance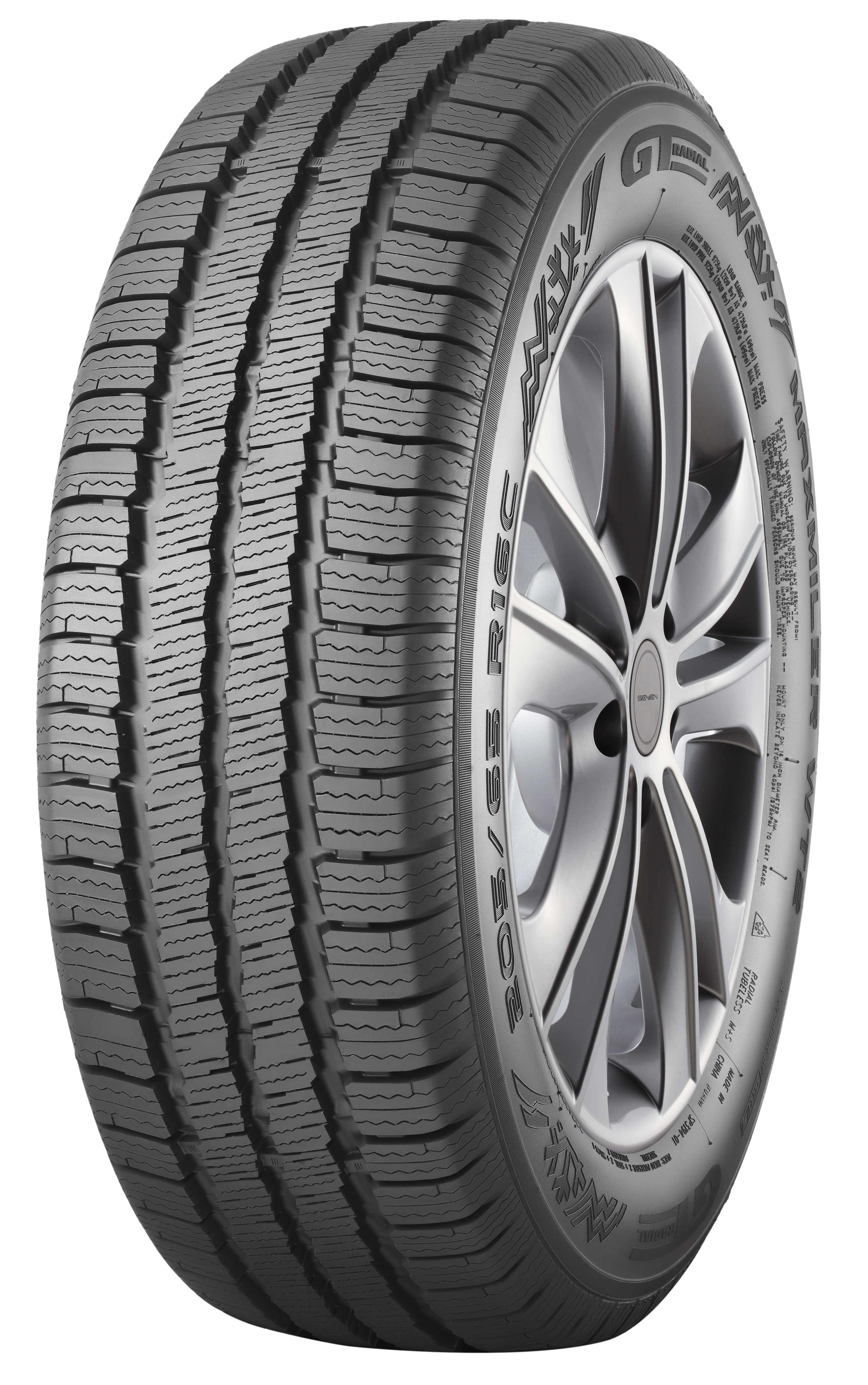 Launched at Reifen 2016, Giti Tire's objectives for its new winter van tyre, the GT Radial Maxmiler WT2, included improvements in wet performances and safety within commercial operations, UK managing director Brian McDermott told Tyres & Accessories. At the same time, the manufacturer wanted to maintain good winter performances proven in press tests, and its high mileage in comparison with competitors. "The tyre achieved all the above targets," he said.
The Maxmiler WT2 is three to five per cent better on snow than the previous generation, which was "already good" according to McDermott. Internal testing shows that it has 17 per cent shorter wet braking distances, and is graded B for wet grip across the range, while in the dry it has been improved by around four per cent. In addition, the tyre stiffness and casing construction have been fine-tuned for the most rigorous operations, and the tread design features a modern asymmetric pattern. The tyre also features the "A product of Giti" stamp on its sidewall, like recent car tyre additions, the SportActive and the FE1 City.
The Maxmiler WT2 will be available from autumn 2016 in 20 SKUs in sizes between 14" and 16", speed indices from Q-T, and load indices of 88/86 to 121/120. Added to its wet grip B grade, the tyre has achieved grades between C and E in rolling resistance. ECE 117-2 compliant, testing at Ivalo showed improved performance across wet and dry braking and handling against the existing product, the Maxmiler WT and two other leading manufacturer brands.