First Stop 'accelerating' expansion plans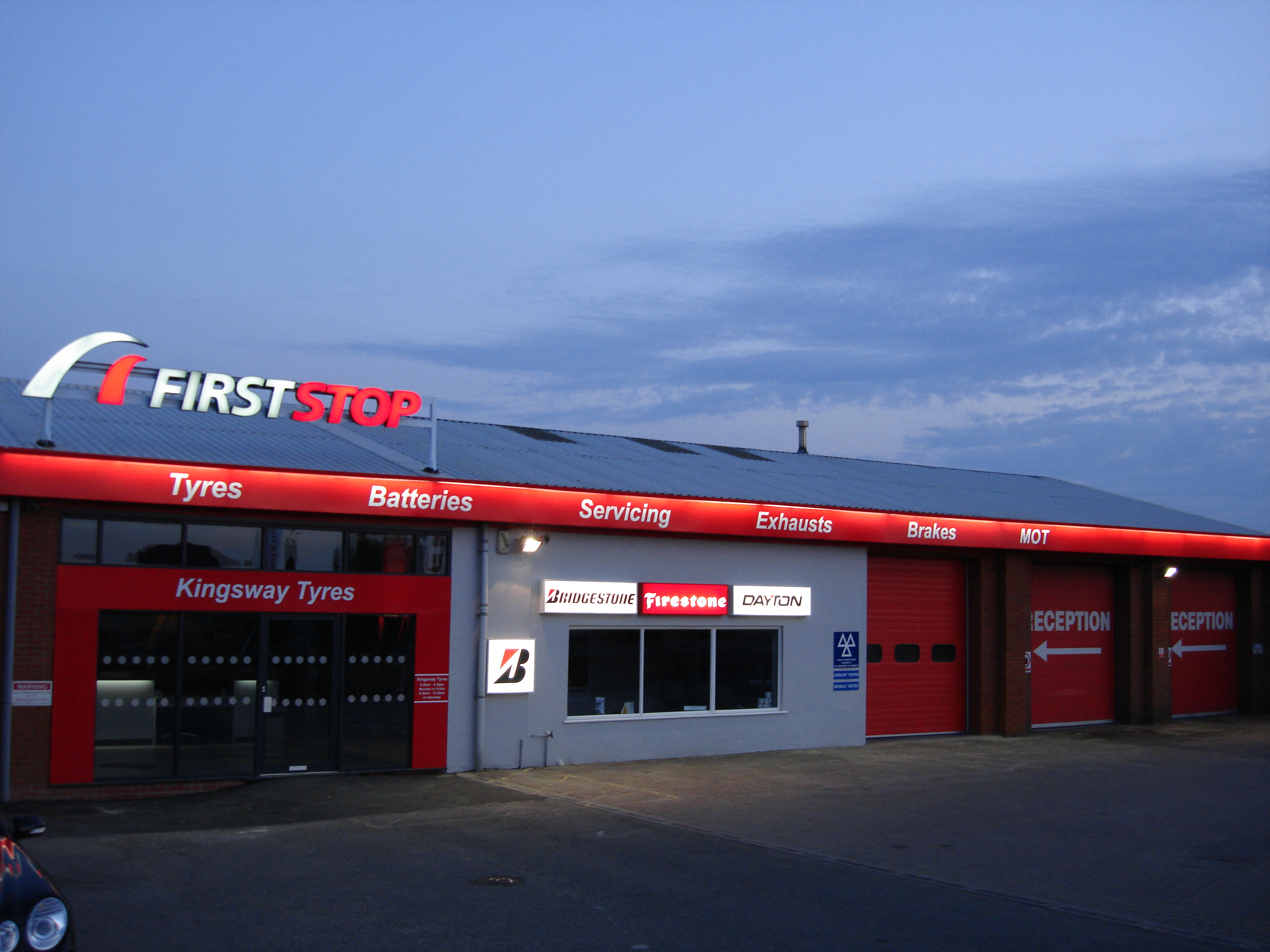 The First Stop fast fit network states that it is accelerating its expansion plans across the UK. Currently operating 72 centres, the network said that it has recently attracted six new members. The network has also become an official supporter of TyreSafe. First Stop's partner zone manager, Mike Glover said: "First Stop prides itself on outstanding customer service and we consider explaining the importance of tyre safety as an essential part of that relationship.
"While a great deal of outstanding work has been done to reduce the number of tyre-related incidents, our in-store experts all too often see our customers arrive with tyres in a condition which warrants concern. By becoming an official supporter TyreSafe, we can now accelerate our safety awareness among those customers through the use of the organisation's extensive library of materials and assets."
Pete Michie, owner of Horndean Tyres in Hampshire and Tim Hartley, owner of Kettering Motorist Centre, have backed First Stop network membership for different reasons. Michie said: "First Stop has been very good to us. They have assisted with a comprehensive refit, while they also supported us with an open day which was very well received.
"We have benefitted from new signage, our reception has been completely refitted and our facilities for customers are vastly improved, which has made a big difference to us as a business."
Tim Hartley meanwhile was happy to credit First Stop for the role it has played in the buying power it provides his business. He also said that First Stop's association with Bridgestone represented another advantage, with motorists associating the company with premium quality.
"First Stop gives us buying power which is important as an independent, family-run business.  We have a tyre agreement with First Stop and the rates in which we order our tyres are really beneficial.
"In reference to Bridgestone, there is a resonance associated with the brand. There is a powerful argument to stock Bridgestone – and Firestone for that matter – when our staff trust the performance of the tyres. We have stocked both brands for many years and both are synonymous with quality."
Glover added that the plan was to keep on developing the network and giving motorists more compelling reasons to a visit one of its centres for repairs and maintenance.