Bridgestone reiterates TyreSafe message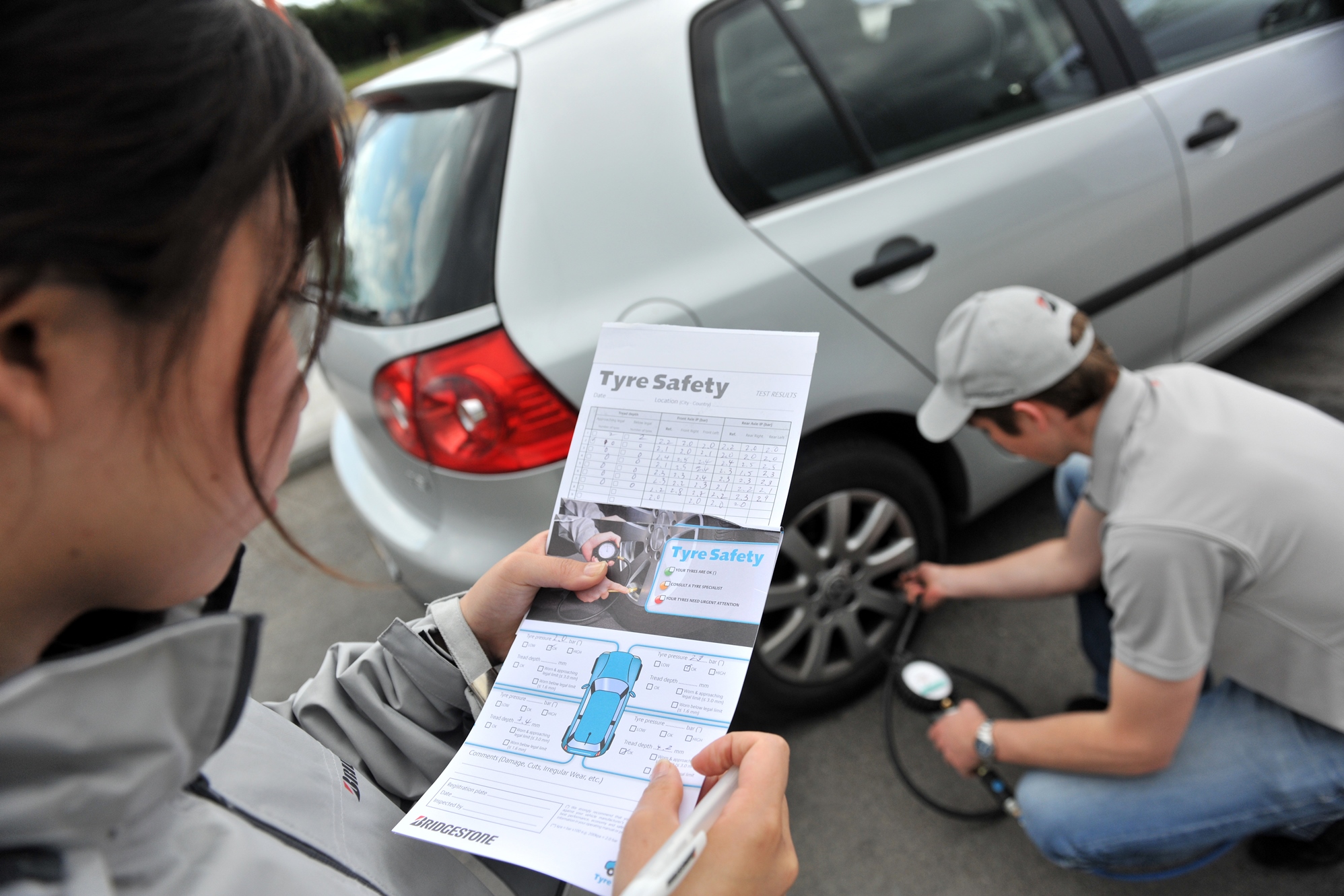 Bridgestone has stated its support for TyreSafe's Tyre Safety Month campaign by urging drivers to use the clocks going back as a prompt to check their tyres. Bridgestone is calling on motorists to spend five minutes checking their tyres to combat the rising threat of accidents and breakdowns as roads become slippier and conditions more inclement.
Recent results from a Bridgestone pan-European vehicle survey involving some 27,000 cars underlined the scale of the problem as it found that 78 per cent of cars were being driven on under-inflated tyres.
More than a quarter of this sample (28.4 per cent) had tyres that were either seriously or severely underinflated, greatly reducing their safety on the road.
Bridgestone's north region communications manager Andy Dingley said: "If motorists could spend just two or three minutes checking their tyres as winter prepares to bite, they will definitely benefit in the longer term.
"At this time of year, we anticipate more tyre related issues, as driving conditions become more of an issue, following months of long summer motoring. With the autumn and winter weather being as unpredictable as it is, we want to encourage all drivers to make the necessary checks now to avoid future pitfalls."
Chairman of TyreSafe Stuart Jackson has outlined the organisation's mission statement again ahead of this year's month-long campaign: "Making sure your tyres are properly inflated is an incredibly quick and easy job, but sadly one which many drivers fail to do regularly. For tyre safety month, we're calling on as many road safety professionals to join the campaign as possible and help raise awareness about the importance of making sure tyres are properly inflated."