10 crews to start Drive Dmack Fiesta Trophy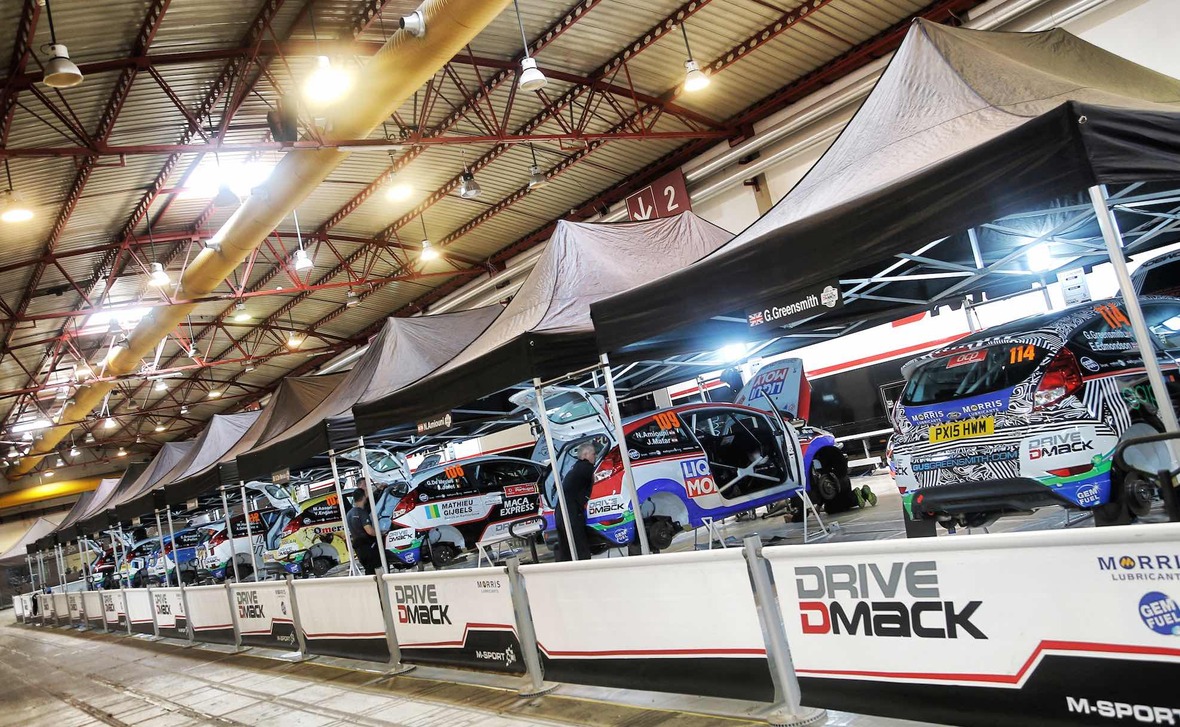 Ten crews representing 12 different countries will line up for the start of the third edition of the Drive Dmack Fiesta Trophy at Rally de Portugal next month. Continuing the successful format, competitors will battle behind the wheel of identical Ford Fiesta R2T rally cars built by M-Sport and powered by Ford's 1.0 EcoBoost turbo-charged engine. They will use Dmack's latest gravel and asphalt rally tyres.
While the prize of entrance into seven WRC 2 events remains, it has been split up to provide more opportunities for competitors. The driver accumulating the most points over Portugal and Poland wins two WRC 2 drives. It's the same situation for Poland and Finland while asphalt aces will be attracted to the pairing of Germany and Spain. The flexibility of the Trophy means that organisers expect the next two rounds in Poland and Finland to appeal specifically to drivers from Scandinavia and eastern Europe.
Competitors will attend M-Sport on 27-28 April for pre-season training and the opportunity to test drive the Fiesta R2T. A launch event for media will then take place at Rally de Portugal on Thursday 19 May.
Boasting the most experience is 28-year-old Portuguese driver Bernardo Sousa – he has contested selected WRC 2 rounds over the previous two seasons, finished fourth in SWRC in 2011 and has 38 WRC starts to his name.
Welshman Osian Pryce comes to the series from a strong season in Junior WRC where he was one of the leading and quickest runners. He's joined by last year's Vatanen Touch winner Jon Armstrong from Northern Ireland with England's Gus Greensmith, current rookie champion, making it three drivers from the UK.
The series continues to attract Scandinavian rally driving sons. Finland's Max Vatanen returns for his third season while Oscar Solberg, son of Henning, is hoping to make it two Norwegian winners in two years.
There are four drivers making their WRC debuts on the opening round. American driver Dillon Van Way has experience of the Fiesta R2 having competed in the FIA NACAM series last year while Poland's Jakub Brzeziński makes the step up from his national rally series.
Nicolas Ciamin from France is the youngest of the pack aged 18 and popular Kenyan driver Karan Patel will represent the continent of Africa.
Malcolm Wilson, M-Sport managing director, said: "Once again we've got a diverse group of drivers and experiences but I expect the competition to again be extremely intense. The Fiesta R2T shone on its debut in 2015 and we're in for another exciting year."
Dick Cormack, Dmack managing director, said: "The Dmack Trophy is all about providing young and aspiring drivers with the opportunity to experience and compete in WRC. Once again the series has appealed to drivers from across the world and I'm looking forward to seeing who shines above the rest."