Dent Logistics signs 5 year deal with Goodyear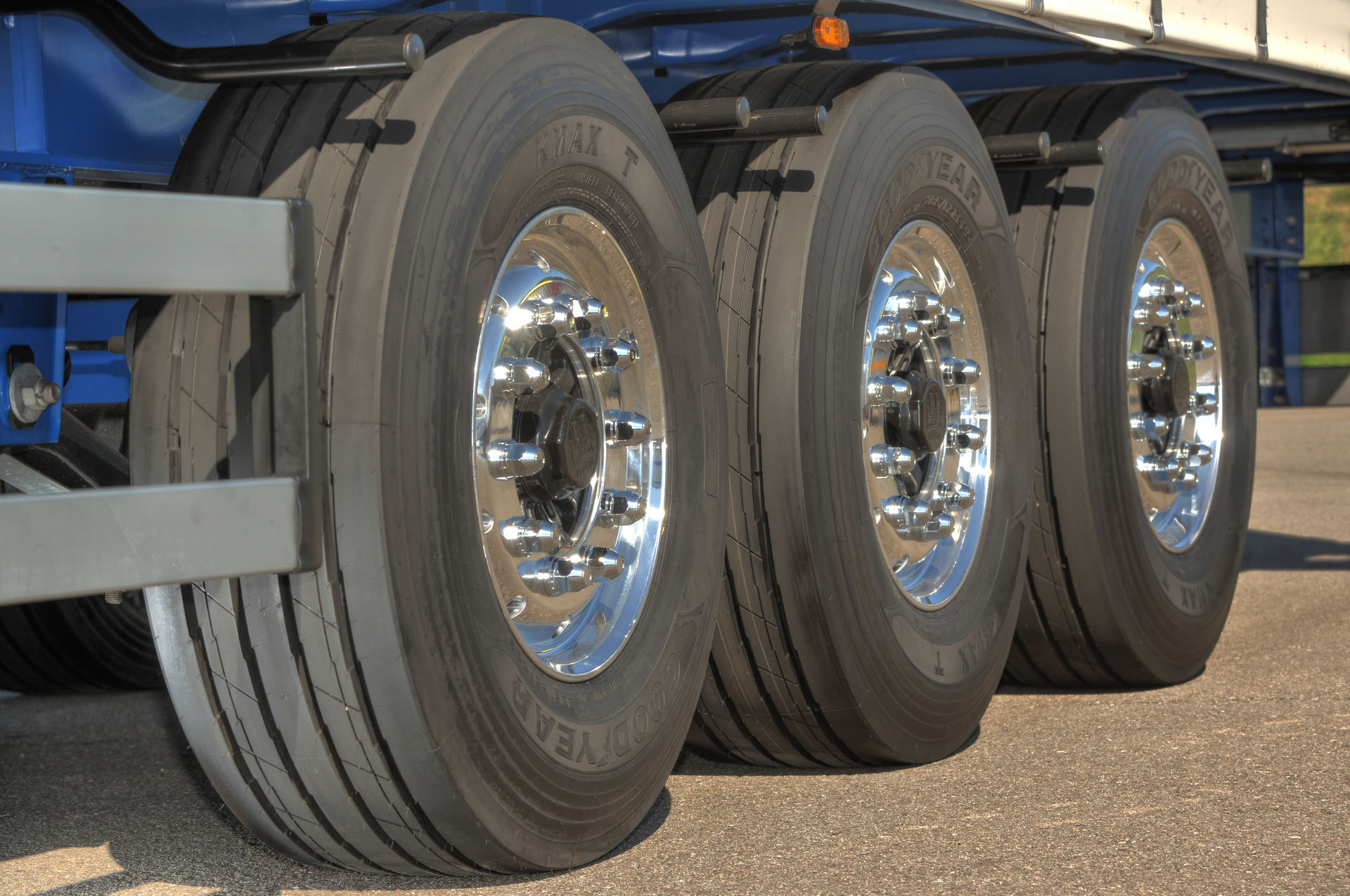 Goodyear will supply tyres and fleet management services to Cumbria based haulage firm, Dent Logistics, having signed a new five-year agreement. Dent's new 100 per cent Goodyear tyre policy will see the haulage firm fit Goodyear's longevity-focused Kmax and its robust mixed service tyre, the Omitrac, to suit the company's varied operations.
Commenting on the decision to switch to Goodyear, Martin Hall, finance director at Dent Logistics said: "Running a cost efficient fleet is a priority for our business, Goodyear understood this and compiled a package that allows us to really optimise our tyre spend. The Price per Kilometre business model enables us to manage our tyre investment with much greater predictability.
"The length of this deal shows the great level of trust we have in Goodyear's ability to provide exceptional product performance, alongside the level of service support we need to minimize downtime through TruckForce."
Commenting on the deal, Marc Preedy, commercial director at Goodyear UK & Ireland said: "This deal is indicative of what we can bring to the table for companies like Dent Logistics – we can provide tyres to deliver a high performance, cost-efficient solution and help enhance a fleet's customer service through a bespoke TruckForce offer. For me what is really satisfying about this deal is the long-term nature of our relationship, which means we can work strategically together to really add value to Dent Logistics' overall business."
Goodyear's Kmax range was developed primarily to improve mileage performance, while retaining fuel efficiency and traction performance.