iF Design Award for Continental HT3 trailer tyre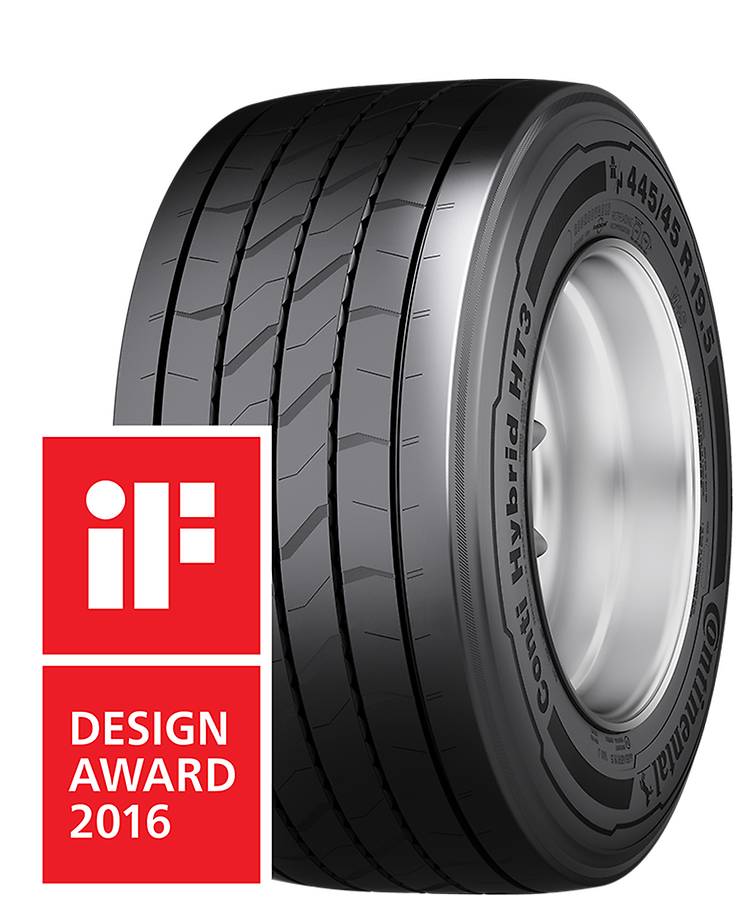 The Continental HT3 trailer tyre, specifically the low profile size 445/45 R 19.5 fitment, has won the tyre maker an iF Design Award. The 58-person iF Design Award judging panel voted the tyre a winner in the 'product' award category; the award will be presented to Continental at a ceremony held in Munich, Germany on 26 February. A Conti Hybrid HT3 445/45 R 19.5 tyre is also on display at the iF Design exhibition in Hamburg, where the judges made their decision.
"The Conti Hybrid HT3 445/45 R 19.5 beat more than 5,000 other entries. We accept this award with joy and pride," shares Constantin Batsch, vice-president of Continental's Truck Tires EMEA business. "The iF Design Award recognises the high standards we constantly apply to the development of our tyres in terms of performance, safety, and efficiency – and this can, of course, also be seen in their design."
The Conti Hybrid HT3 445/45 R 19.5 is characterised by a high load capacity and good service life. With an axle load of nine tonnes, the trailer tyre's low profile allows for the best use of the three-metre internal load height found on mega trailers. The optimised tyre contour and balanced load distribution facilitates an even wear pattern and thus a longer service life. Thanks to a 15 per cent reduction in rolling resistance compared to its predecessor, the Conti Hybrid HT3 445/45 R 19.5 qualifies for a 'B' label rating for fuel efficiency.