Giti undertaking further 'independent' tests following ACE summer tyre results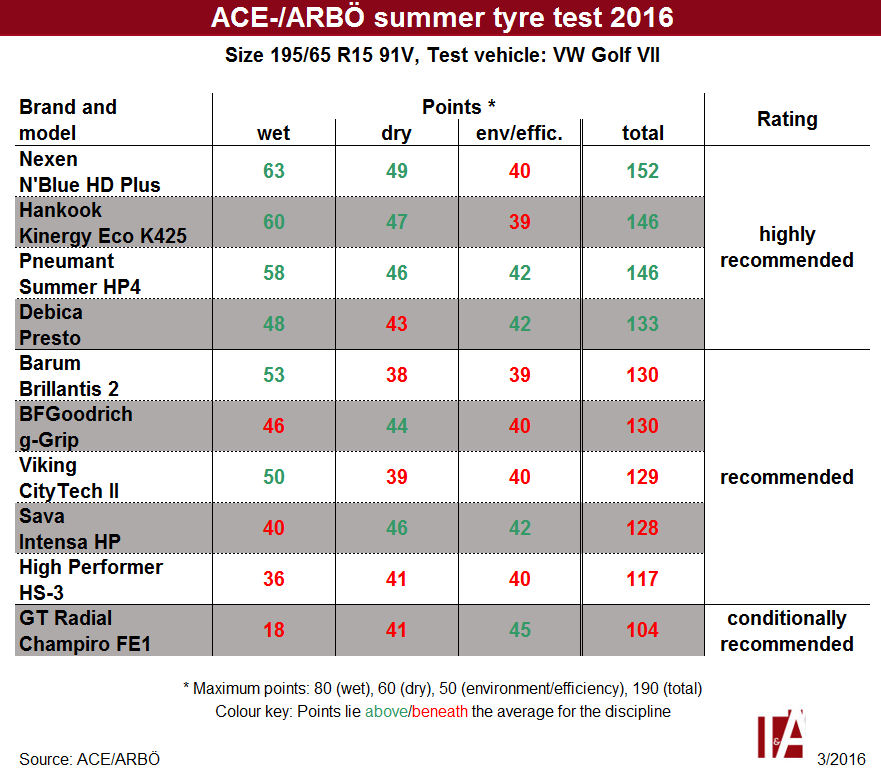 Giti Tire has re-stated its intention to commission "further tests with an independent body" following the recently published Auto Club Europa (ACE) comparative summer tyre tests, in which its GT Radial Champiro FE1 was ranked tenth out of ten "price-competitive" tyres.
Giti also states that it has verified that the test was "carried out in cooperation with tyre manufacturer Nexen", whose N'Blue HD Plus was ranked first. Nexen opted not to confirm or deny its involvement or clarify its role in the test when Tyres & Accessories contacted the Korean manufacturer. Nexen's representative stated that "the test was conducted according to the test authority."  (See below for a further update.)
Giti also clarified that the latest ACE test had not been conducted with the organisation's partner in previous tests – German vehicle inspection organisation the Gesellschaft für Technische Überwachung (GTÜ) – as was suggested by its previous statement.
In full, Giti's latest statement was as follows:
"Following further investigations it has been confirmed that the recently published price comparison tyre test by German magazine, ACE was not carried out in conjunction with testing house GTU.
"Giti Tire has verified that the test was in fact carried out in cooperation with tyre manufacturer Nexen at ATP (Automotive Testing Papenburg).
"Giti Tire remains committed to undertaking further tests with an independent body, and will release a further statement in due course."
UPDATE: Nexen provided garage, fitting support
Since the original version of this article was posted on Tyrepress, a representative from Nexen's Frankfurt, Germany operation has been in touch to clarify the manufacturer's support role in the recent ACE Lenkrad tyre test.
Automotive engineering trade press contact, Ralf Flachbarth stated "it is usual and necessary that magazines do tyre tests with the support of the tyre industry because they do not have their own test facilities. All magazines are doing this.
"For the ACE Lenkrad test Nexen Tire provided the garage at ATP test track and the mounting service."
As Flachbarth states, it is entirely normal for tyre manufacturers to offer this support to magazines conducting tyre tests. Generally – as was the case in the original ACE article – the publication states clearly where and with whose support the test was conducted. In this case, Goodyear Dunlop, Nexen and Volkswagen were listed as providing support.
Tyres & Accessories contacted ACE for comment, but has yet to receive a response.