Enjoy Tyre brand Rotalla launches Setula car tyre range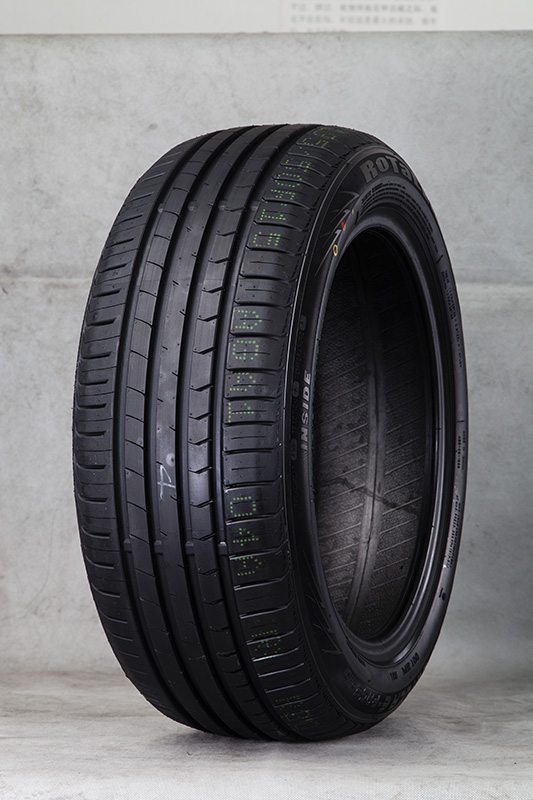 Contract tyre manufacturer Enjoy Tyre has introduced a series of new patterns for its Rotalla car tyre range. The Setula E-Pace range initially comprises two models; the RH02 and RH01. The RH02 is available in 62 sizes in T, H and V ratings between 12 and 16 inches. The RH01 has 36 sizes in H and V from 14 to 16 inches. The patterns include 70, 65, 60, 55, and 50 series. For higher performance cars, Rotalla also has another new line in the Setula range; the S-Pace RU01 is the new pattern for the UHP segment in V, W and Y ratings. It is currently available in 66 15 to 20 inch sizes in 55, 50, 45, 40, 35 and 30 series.
The Setula RH-01 and RH-02 both incorporate an asymmetric pattern with four grooves, which significantly improve water evacuation and increase wet performance. The tyres have been designed with a five frequency pattern combination to reduce noise levels. Its closed shoulder pattern gives additional grip and control in turns.
The tyres also boast a tough rib design for increased safety and performance in high speed conditions, the company adds. Their curved groove design incorporates sharp, broad grooves along with additional smaller grooves to effectively penetrate water film, increasing wet grip. Rotalla states that the tyres offer an adaptable combination of wet and dry performances, giving the tyres good overall drive control performance.
The Setula S-Pace RU01 meanwhile offers a number of important features and benefits, including four asymmetrical main grooves which improves water evacuation for better overall wet driving performance. The tyre's rib design within the central part of the tread is intended to increases stability and drive performance at high speeds, while a combination of sharp broad and wide grooves and smaller grooves in the pattern helps to increase the tyre's capabilities in the wet. In the shoulder area of the tread design greater emphasis is placed on control, with additional grip achieved in cornering. A combination of five frequency patterns effectively reduces noise levels, Rotalla concludes.
In addition to the tyres already discussed, Rotalla notes that a new Setula SUV H/T range is expected to become available in the second quarter of 2016. After this, the brand will launch a new all-season range.
Rob Henderson, general manager at Enjoy Tyre in the UK and Europe comments: "We are really pleased with the reaction to this new Setula range of PCR tyres from our distributors in all markets over the last few weeks, supported by substantial orders to get this new pattern range with its improved labelling in to their markets as quickly as possible."