Goodyear continues as exclusive FIA European Truck Racing tyre supplier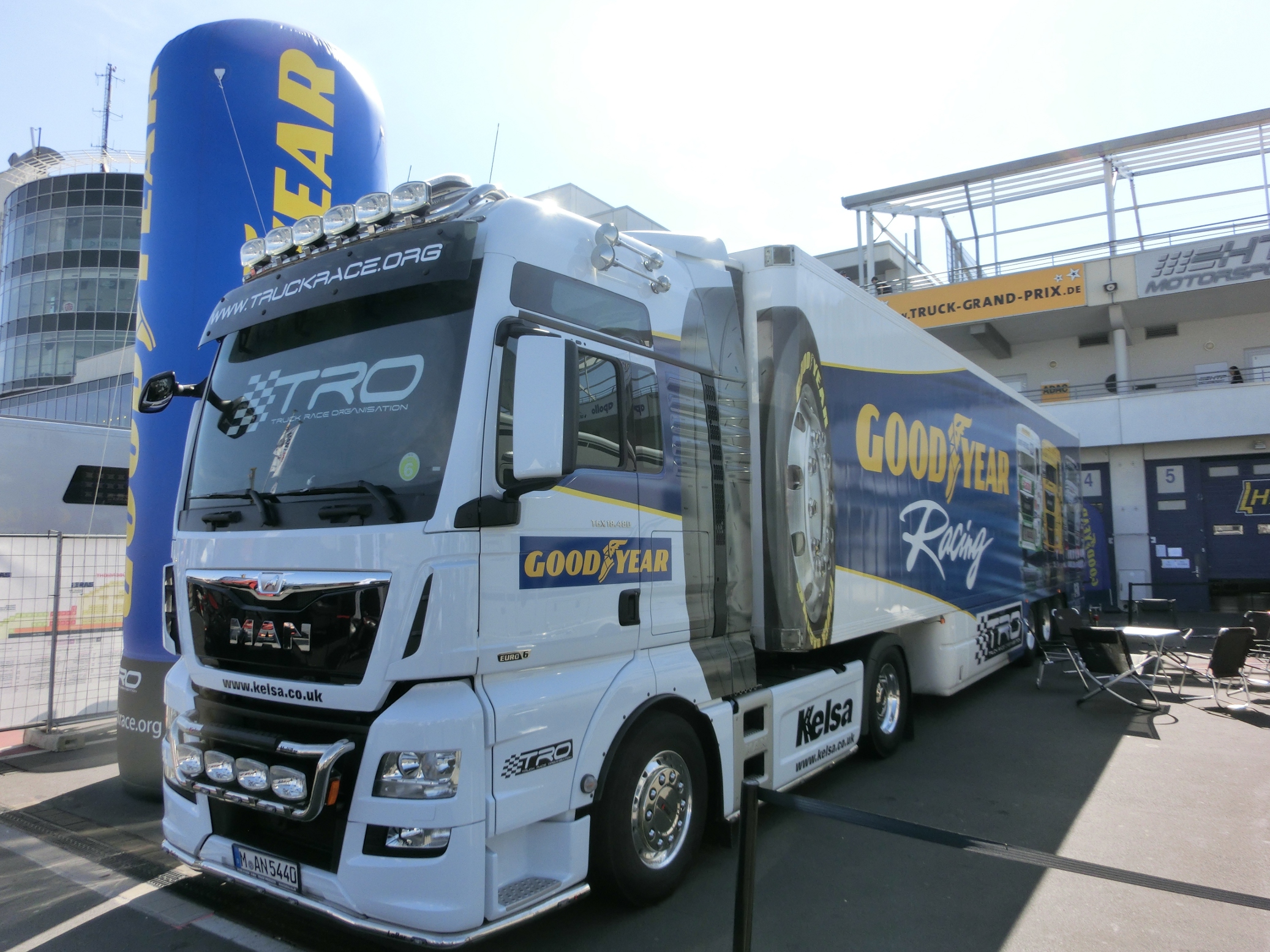 The Federation Internationale de l'Automobile (FIA) has chosen Goodyear as the exclusive tyre partner for the FIA European Truck Racing Championship for the next three years. The partnership extends and expands Goodyear's long involvement in the series for which it has been producing special developed truck racing tyres since 2004. The tyre manufacturer was rewarded for the proven performance of its tyres with the renewal of its contact, which makes Goodyear a partner of the newly formed ETRA Promotion GmbH (ETRA) – the series' new promotor.
The ETRA has ambitious plans to improve and enhance the image and public perception of the championship as well as to increase the number of entrants and the media exposure it receives.  This new setup of the FIA European Truck Racing Championship is an attractive platform for Goodyear to demonstrate its innovative leadership in truck tyres as well as for testing new technologies for the development of future truck tyres on the race track under challenging and competitive conditions.
"We are delighted to have been selected by FIA as exclusive truck race tyre partner to the ETRA for the next three years," said Benjamin Willot, director marketing commercial tyres at Goodyear Europe, Middle East and Africa. "In 2016 we celebrate our twelfth anniversary as supplier of specially developed truck race tyres to the European Truck Racing Championship.  This partnership allows us to demonstrate the high performance of our products and to test new technologies that will ultimately benefit our standard truck tyres.  In addition it gives us new opportunities for greater involvement in the European Truck Racing Championship and to further profile our brand, our tyres and our services."
For the next three years, Goodyear will supply specially developed Goodyear truck race tyres in size 315/70R22.5 to all the competing teams in the series.  These truck race tyres are built using a similar carcass like standard Goodyear truck tyres. In order to enhance performance, and mainly to reduce the risk of overheating and increase lateral rigidity, the carcass is modified in some respects but it is the tread that plays a vital role, reaching very high temperatures as the truck fights for optimum grip during a race.  The Goodyear truck race tyre features a specifically designed tread.  This tread provides excellent grip in both dry and wet track conditions.  In combination with a characteristic asymmetric shoulder design and circumferential grooves, the Goodyear truck race tread compound offers all round performance consistently to all drivers and on all tracks.
All Goodyear truck race tyres have RFID (Radio Frequency Identity), which gives each tyre a unique identity that is used by the race officials from the FIA. The microchip, built into the tyre during construction, contains data relating to the tyre, including a unique identity code, allowing the FIA to monitor each tyre to ensure all racing teams keep to the regulations regarding the number and use of race tyres.