Lassa Tyres takes dealers to Barcelona's Nou Camp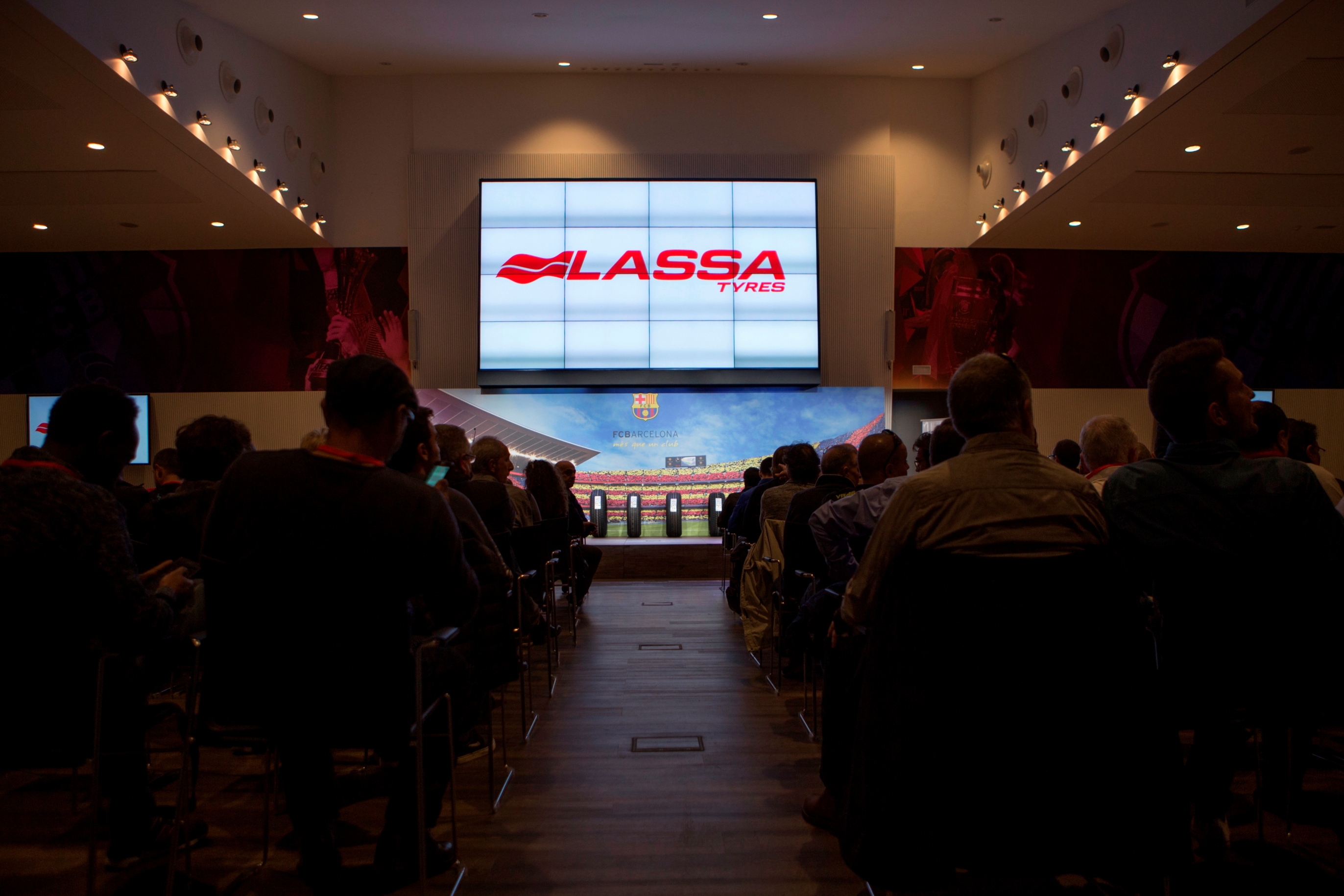 Lassa Tyres' first tyre dealer meeting for specialists in the Barcelona region was held on Saturday 21 November at the Camp Nou, coinciding with the Real Madrid – FC Barcelona the football match. Lassa Tyres invited 100 dealers to the game via Barcelona regional distributor, Comercial Rojas.
"… We plan to deepen Lassa brand's existing presence in our chosen growth markets like Spain and in strategic areas like Catalonia. We are excited to hold Lassa Tyres' first a dealers meeting exclusive to the region and to announce at the same time our new partnership agreement with Comercial Rojas.  With this first dealers' meeting, we are showing our dealers in the Barcelona region how Lassa Tyres are a strong partner for their business by building the team spirit," said Evren Güzel, Brisa Europe Sales Manager.
Santiago Vidal, manager of Comercial Rojas, opened the dealer event, saying: "Lassa has an appearance and a quality of a premium brand, however its price positioning is at quality brand levels. We have a great business opportunity ahead."
The presentation offered a 360 degree view of the Lassa brand and the mother company Brisa Bridgestone Sabanci Tyre Manufacturing, with a detailed explanation the product range, technology and marketing strategies to take advantage of the brand awareness generated by the sponsorship of FC Barcelona.
After the presentation, attendees enjoyed a catering before the match between FC Barcelona and Real Madrid. El Clásico was broadcasted on the giant screen of the auditorium. At the end of the football match all attendees were invited to enjoy the Camp Nou Experience, visiting the museum and the Camp Nou.