Banner Batteries powers up sales and marketing team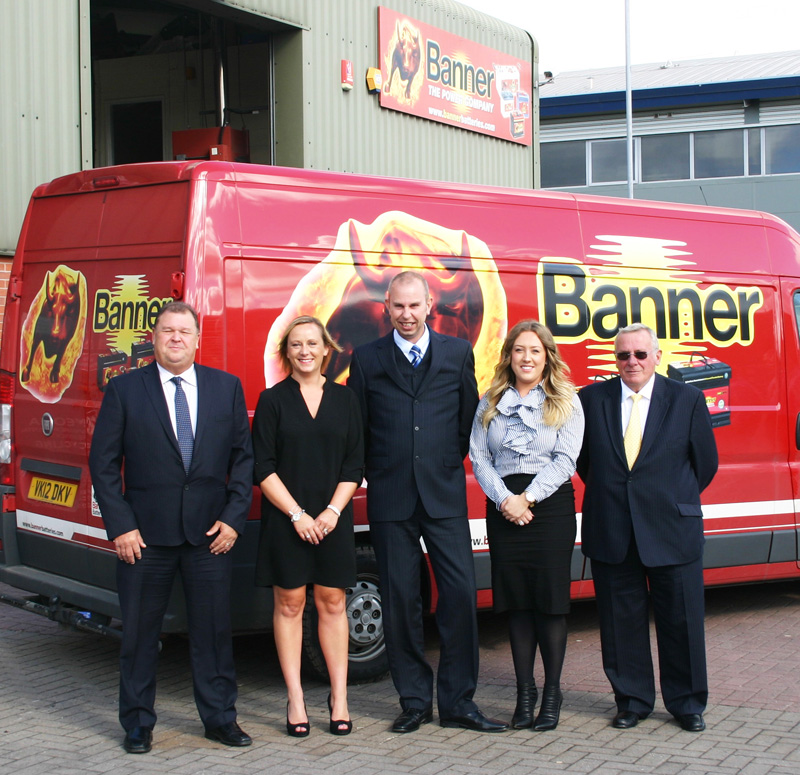 Banner Batteries, has finalised the formation of its UK sales and marketing team. Alec Morgan, assumes responsibility for the management of Banner Batteries' key accounts, with four business development managers working alongside him. Rebecca Coope who joins Banner Batteries from Automotive FAI where she was Area Sales Manager will cover the North. Looking after the South West, Wales and Northern Ireland is Fay Ryder. The role of Business Development Manager – Central rests with Paul Mills. With an aftermarket career spanning some 40 years, Paul was previously Area Sales Manager for First Line Ltd, Borg & Beck. Completing the UK sales team structure is Russell Shea, who oversees Banner Batteries presence in the South East. Equally accomplished in the UK automotive aftermarket, Russell has held managerial positions with ACDelco, Valeo Service (UK) Limited, independent German car parts distributor, URO Automotive Spares Limited, and Cafco Automotive Limited.
Marketing assistant Idris Alshariff, who is a business management undergraduate from Staffordshire University, adds targeted brand and product marketing programme and CRM functions and will liaise with Banner Batteries' external marketing consultancy, Dragonfly Brand Communications.
Commenting on the new look team, Lee Quinney said: "Banner Batteries has revitalised its presence within the UK aftermarket to re-establish its preeminent position, and it is our aim to maintain this impetus by supplying a first class service to our customer base. The team is extremely experienced and more than capable of delivering this, and they will be supported by a number of exciting marketing initiatives that we already have in the pipeline. One of the most fundamental and important messages that we intend to drive home is the fact that Banner batteries are fitted as original equipment on many of today's leading cars, including those from Audi, Aston Martin, BMW, Caterham, Lotus, Mercedes, Morgan, Porsche, Seat, Skoda, Volvo and VW. They have an unparalleled original equipment pedigree and this is something that the sales team shall be readily looking to promote to our customers."