Pirelli supports apprenticeship charter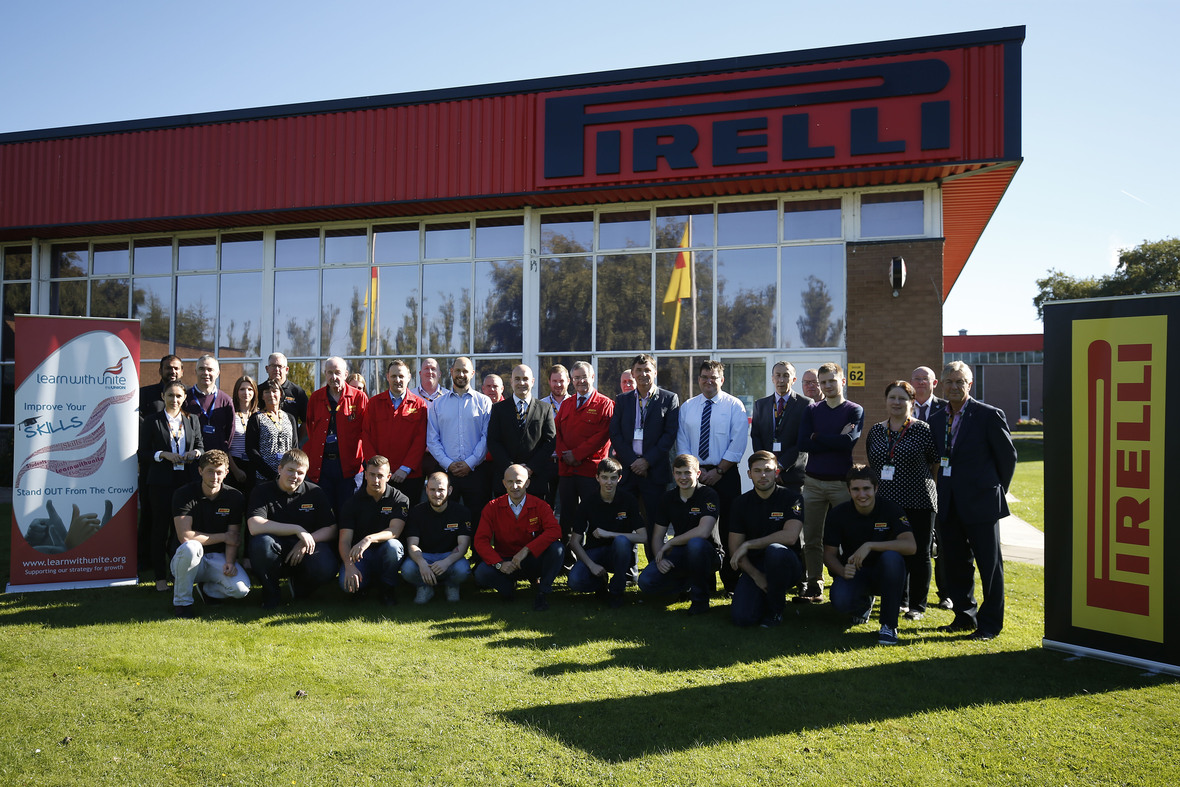 Pirelli has announced its support for the Apprenticeship Charter from Unite and TUC. On Thursday 01 October, Pirelli representatives signed the Apprenticeship Charter at the firm's Carlisle facility in front of members from Unite, TUC and Cogent as well as a selection of current Pirelli apprentices and managers within the engineering, maintenance and quality departments.
Apprentices have been a long-standing tradition within Pirelli UK which continues with support for young Britons at both UK facilities in Burton and Carlisle. The Pirelli apprenticeship scheme has been running for more than 40 years and currently focuses on two areas of the business – quality and maintenance. The quality apprenticeship develops people for management and supervisory positions within the company, while the engineering apprenticeship is described as "more hands on".
Pirelli representatives say the company is committed to developing all apprentices within the company and providing them with a foundation to grow with extensive training, development and support, and those who are part of the scheme are earmarked for future roles and often go on to managerial and supervisory positions, and even move on to become directors and senior executives within various areas of the business.
Pirelli invests a lot in apprentices both from a financial and time point of view. At the end of the apprenticeship each comes away with a recognised qualification and a strong set of skills. Almost 100 per cent stay with the company after their apprenticeship and some employees who joined the scheme have now been at the company for over 40 years. They have gone on to travel the world and hold senior positions within the company.
Andrew Cross, Pirelli HR manager commented: "Pirelli continues to be very committed to the vision of high quality apprenticeships as part of its investment into the future growth of the business, which is why we have decided to sign the Apprenticeship Charter. All our apprentices do a real job, around 10 per cent of the workforce in the engineering department are apprentices, and we couldn't function without them. We believe they should all be supported in order to reach their full potential."
Tony Burke, Unite Assistant General Secretary, responsible for manufacturing said: "Unite is committed to ensuring that UK manufacturing does not suffer skill shortages and also to encourage young people to take up top quality, gold standard apprenticeships. By signing the Apprenticeships Charter, Pirelli is demonstrating a long term commitment to the industry and UK manufacturing. We hope this will set an example to other companies in the area and industry and shows that there are benefits for both employers and employees by working together."
Mark Rowe, Unionlearn National Apprenticeship Officer said: "Effective employer and trade union partnerships ensure that apprentices receive good quality training, fair pay and progression into a good career. The signing of the Apprenticeship Charter demonstrates Pirelli and Unite the Union are committed to high quality apprenticeships with excellent career progression and opportunities in a fast changing industry."