Vettel tyre failure down to 'exceptional' debris, wear combination – Pirelli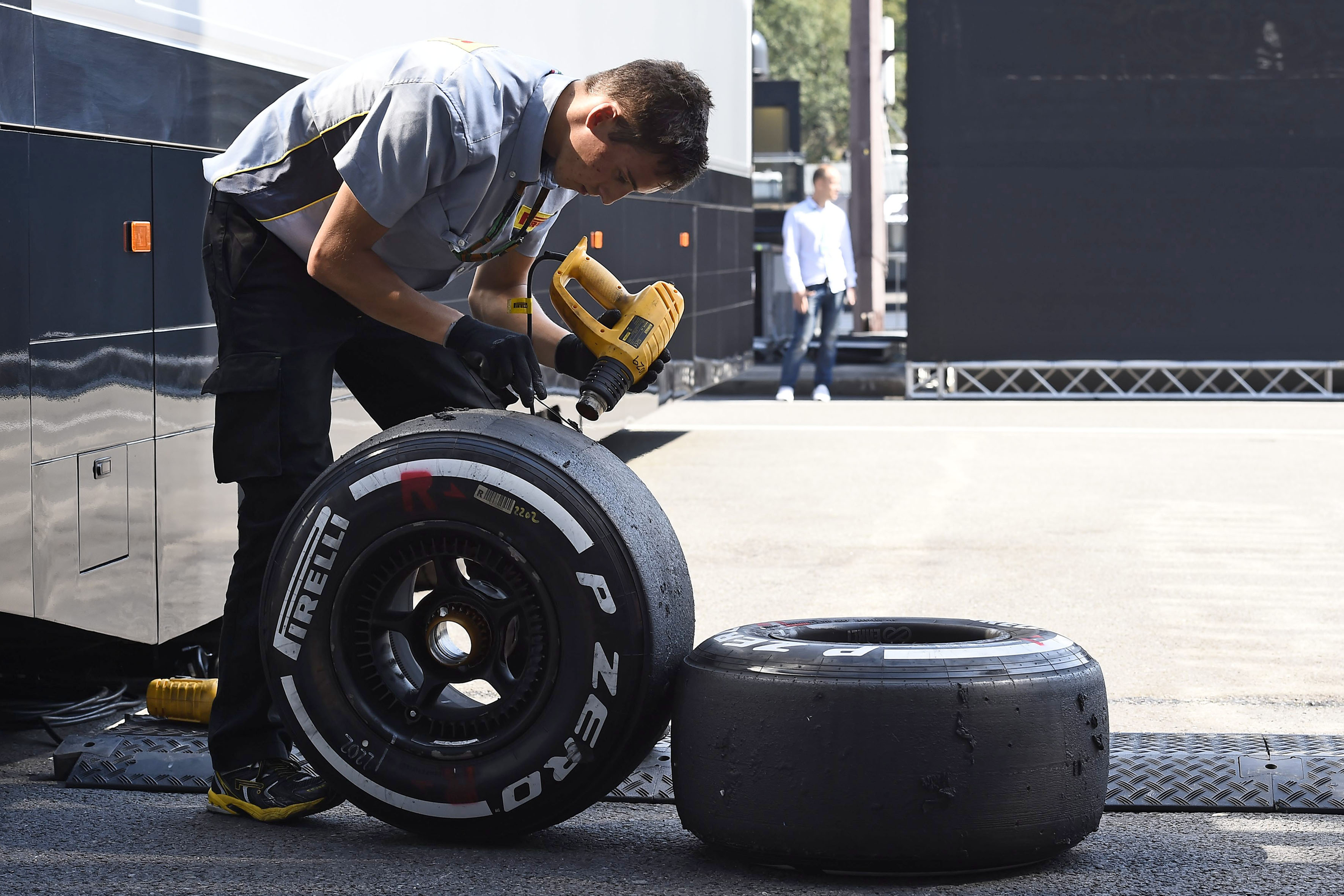 Pirelli has concluded its investigation into Sebastian Vettel's tyre failure in the closing stages of the Belgian grand prix. The exclusive Formula One tyre supplier stated its technical analysis had found no structural problem with the tyres used at Spa, and the blowout that ended Vettel's race came as the result of exceptional "combined effect of debris on the track and prolonged tyre usage on a circuit that is particularly demanding."
Pirelli's conclusions were reached after "in-depth analysis on the materials and production processes used, utilising two different methods of tests and checks."
It said its microscopic analysis, "carried out on a large number of the tyres after the second free practice session, showed no signs of fatigue or integrity issues. The same result was confirmed for the tyres used during the race, which were cross-sectioned and analysed in Milan. Some of the tyres used in the race were subjected to a further laboratory fatigue test, passing all the assessments conclusively and confirming that there was no structural degradation or problem on-track."
The manufacturer also made the point that 13,748 slick tyres have been used in 2015, including on especially severe tracks like Sepang, Barcelona and Silverstone. It argues that the lack of problems discovered up to this point shows the "fundamental solidity of the product."
Having established the foundation of its argument, Pirelli said that it puts the tyre failures at Spa – including Nico Rosberg's in practice – down to "external factors, linked with the prolonged use of the tyres on one of the most severe tracks of the championship."
These factors are, in Pirelli's view: "demonstrated by a total of 63 cuts found in the tread of the Formula One tyres used over the course of the Spa weekend, following numerous incidents that took place during the support races before the Formula One grand prix. In the previous 15 events (10 races and five test sessions) an average of only 1.2 cuts per event were noted. All this indicates an anomalous amount of detritus on the track in Spa, with a consequent increased risk of encountering a foreign object.
"If even a small piece of debris – made of carbon or any other particularly sharp material – penetrates and cuts the various structural parts of a tyre (which is obviously subject to high-speed use, and more susceptible if used for a prolonged period) without penetrating the actual structure, this can cause a failure that is different to that found in the event of a normal puncture, which is characterised by a loss of tyre pressure. And the former was the type of event seen on Sebastian Vettel's tyre at Spa."
Meanwhile, Pirelli said that Rosberg's failure, in which the tyre had been used less, showed that "the tyre held up – as the footage clearly shows – and the failure was not instantaneous. For four corners previously, an element of the internal structure of the tyre was visible, coming out of the tread pattern. This highlighted the existence of the damage and the consequent start of the tyre's attrition.
"Throughout the Spa weekend (including practice, qualifying and the race) cuts caused by debris were found on the tyres of other drivers, which damaged the construction but did not cause any failures.
Pirelli adds that it pointed out the condition of the circuit to the FIA and asked for it to be cleaned at the end of qualifying, having found an "exceptional number of cuts" on tyres. "The FIA reacted promptly in arranging for the track to be cleaned and advising the teams," Pirelli adds.
The tyre supplier and the FIA have also proposed "a study to evaluate the way in which circuits can be cleaned most effectively," Pirelli concludes.