Mercedes dominates as Hamilton, Rosberg, rookies back up Pirelli pre-season tyre data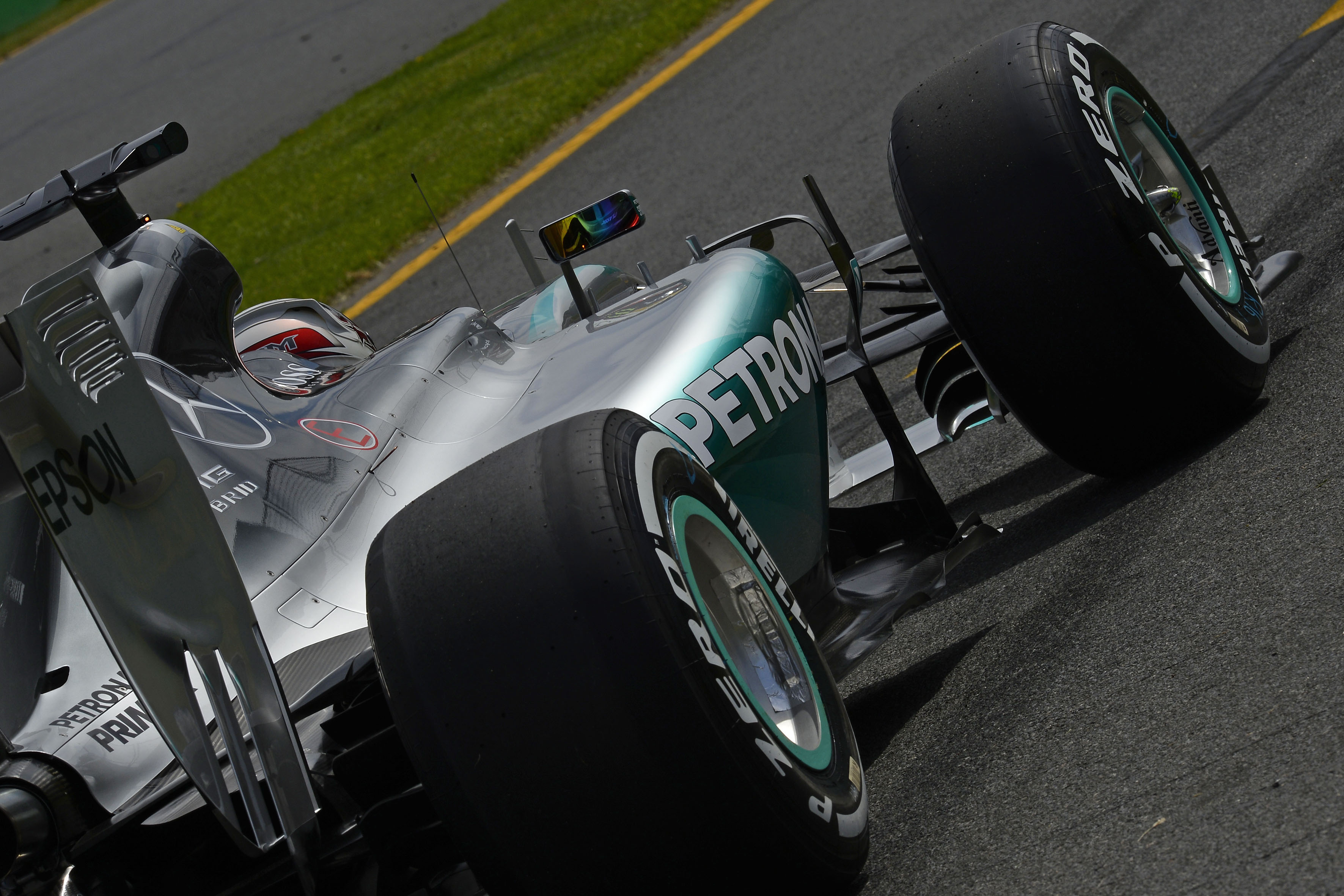 Pirelli said that its pre-season data has been backed up by lap times around two seconds quicker than 2014 at the season-opening Australian grand prix. Reigning champion Lewis Hamilton beat his Mercedes team mate Nico Rosberg from pole, with both drivers utilising cool conditions and low degradation to perform very similar one-stop strategies.
Hamilton started from pole position, having now converted his last seven pole positions into race victories, while Sebastian Vettel scored a podium on his Ferrari debut – also stopping once on lap 24 after starting on the soft tyre. The performance gains seen in Australia confirmed expectations for the 2015 season, for which Pirelli has developed a new rear tyre construction.
With wear and degradation extremely contained on the smooth Melbourne circuit, despite lap times that were in the region of two seconds faster than last year, most drivers adopted a one-stop strategy. This was prompted by an early safety car period that extended the length of the first stint, by minimising the energy going through the tyres, when the cars are at their heaviest.
Some drivers attempted a two-stop strategy, with the highest-placed two-stopper being Sauber's Marcus Ericsson, who claimed eighth place in the closing stages. Ferrari's Kimi Raikkonen was running close to the front on a two-stop strategy (which is theoretically about four seconds faster than a one-stop) before retiring from the race close to the finish.
Temperatures were cool (in the region of 20 degrees centigrade) with overcast conditions for the Australian Grand Prix, further extending tyre life and allowing the leaders to run within two seconds of each other for the majority of the race.
Pirelli's motorsport director Paul Hembery said: "As expected Australia was a tough race for the teams, but the tyres delivered everything that was asked. The cool conditions and early safety car period meant that the faster two-stop strategy turned into a one-stop for most of the competitors. As well as a top performance from the established front runners, we saw some extremely accomplished drives from the rookies this year, who have clearly got on top of the 2015 tyres and strategy options in a very short space of time."