Pirelli packs hard compound tyres for Japanese GP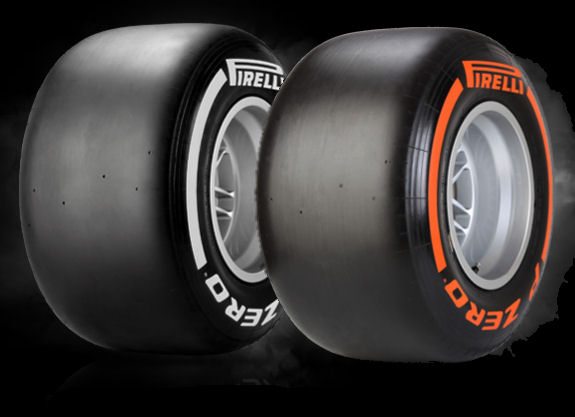 Following the use of the two softest Pirelli Formula One tyres on Singapore's Marina Bay street circuit, teams will work with the two hardest compounds – the P Zero Orange hard and P Zero White medium – at this weekend's Japanese Grand Prix. The firmer compounds are considered a better match to the Suzuka circuit's fast and demanding corners due to their ability to better cope with the heat build-up that results from the extremely high energy loads passing through the tyres.
"Suzuka is one of the most aggressive circuits we face on the Formula One calendar from a tyre perspective: it's right up there with Silverstone and Spa," comments Pirelli motorsport director Paul Hembery. "There's been some resurfacing in recent years that has taken away a bit of the asphalt roughness that it used to have, but this does not diminish the overall challenge of Suzuka in any shape or form. It's not unusual to face extremes of weather in Japan: either very wet, or dramatically hot. We've seen both over the years – and quite a few conditions in between – so it's a very tough circuit all round. The drivers absolutely love the experience of driving here, and over the course of the weekend we are always privileged to meet some of the most passionate and dedicated fans we see anywhere all year. They are a vital part of what makes coming to Suzuka so special. Of course, like everybody else, Jules Bianchi will be in our thoughts more than ever over the Japanese Grand Prix weekend."
Tyre wear and degradation has traditionally been an issue at the Suzuka circuit, and this means tyre management will be even more important than usual. It will also be interesting to see how Mercedes comes to terms with its rubber following the team's disappointing performance in Singapore, a result Lewis Hamilton wasted no time in pinning on the Pirelli tyres.