Marcotran Signs Pan-European Goodyear FleetFirst Contract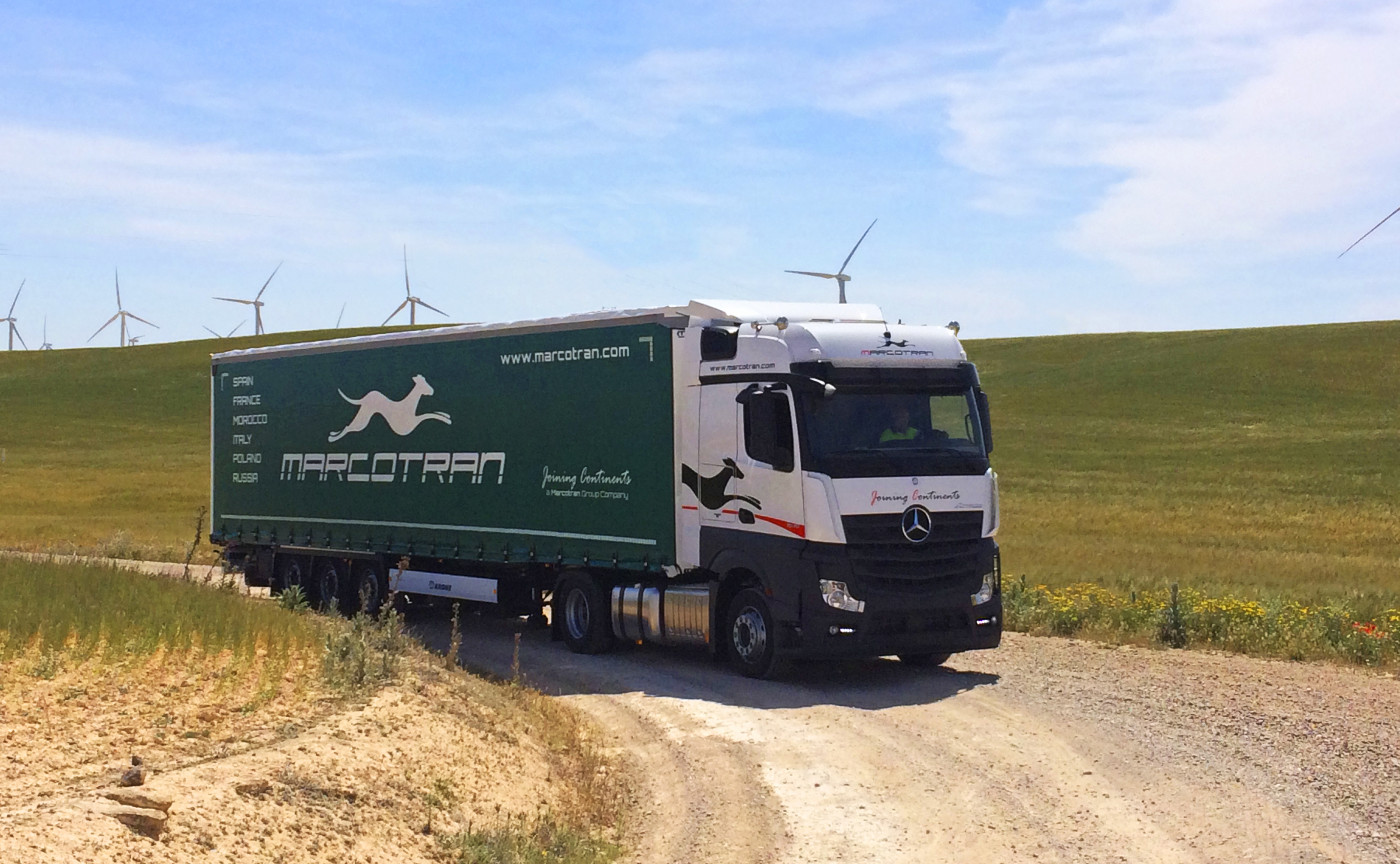 Spanish logistics group Marcotran has signed a FleetFirst agreement with Goodyear for the supply of new and retread tyres as well as trans-European full tyre management. According to the company, the decision to trust Goodyear´s truck tyre management was based on the successful experience with Goodyear fuel-efficient Fuelmax tyres and the comprehensive solutions package including FleetOnlineSolutions (FOS) and eJob of FleetFirst.
Goodyear's internet based FOS tyre management system is central to the contract, which covers the supply and support of Goodyear Fuelmax new and mould-cure retread tyres to Marcotran's fleet of 700 trucks and 1,200 trailers. FOS allows Goodyear service providers of the TruckForce network and Marcotran depots the ability to access all essential fleet and contract details on-line and in the local language. This reduces downtime by helping speed up service as well as ensuring simple and accurate invoicing.
"We have tested tyres from Goodyear's Fuelmax range for three years, and are very satisfied with the mileage and fuel consumption achieved. That was one of the reasons that led us to sign this agreement, in addition to the added value of the many tyre management and follow-up tools that Goodyear provides us with," said Alberto Marco Lopez, Marcotran's procurement director.
The contract mainly centres on Marcotran's operations in Spain and Poland with the involvement of its other operating bases in Italy, France, Morocco and Russia.  Marcotran specialises in long-distance express transport including regular runs from Spain to Moscow, which take just three and a half days.
"The combination of the benefits offered by our fuel-efficient Goodyear Fuelmax tyres, our in-house mould-cure retreading and our FleetFirst truck tyre management with its services and solutions is proving a winner with more and more fleets trusting our offering across Europe. We are delighted that Marcotran has chosen Goodyear as tyre and service partner. Our ability to service their vehicles across Europe with our TruckForce network means that they can rely on full back-up wherever they are. A further benefit is the transparency and reduced administration that our FOS systems provide.  All these will help Marcotran to reduce their Total Cost of Ownership," said Jan-Piet Huylebroeck, sales director Truck Tyres at Goodyear Europe, Middle East and Africa.