Krone opts for Goodyear Ultra Grip Max T winter tyre as OE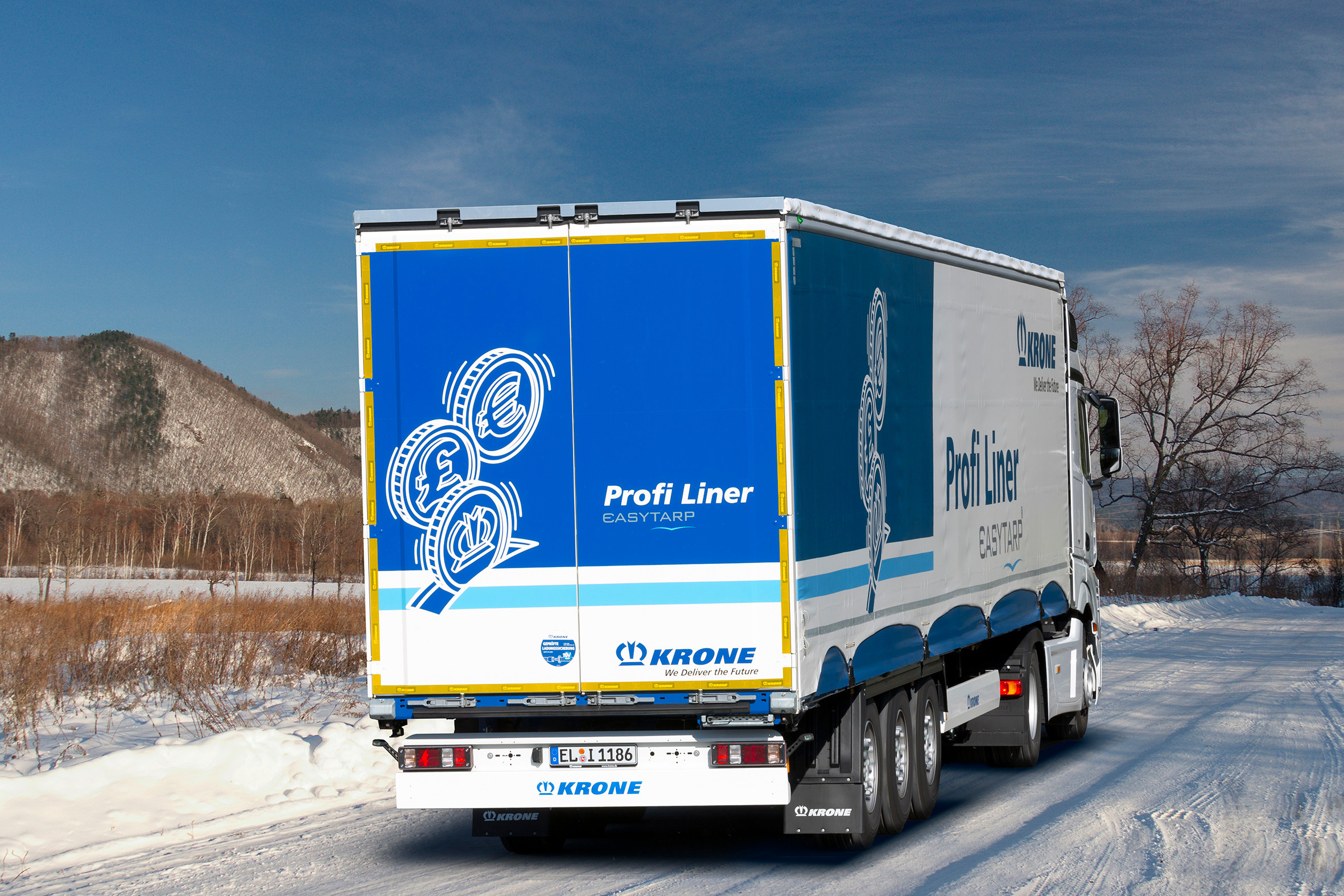 Contract is the tyre's first OE trailer fitment
Krone has become the first trailer manufacturer to offer Goodyear's latest winter commercial vehicle tyres as original equipment. Krone has approved the Goodyear Ultra Grip Max T in sizes 385/65R22.5 and 385/55R22.5 for trailers destined for severe winter operations.
"We are very pleased that Krone has become the first trailer manufacturer to approve our latest Ultra Grip Max T winter trailer tyre," said Peter Platje, director OE sales Truck Tyres Goodyear Dunlop EMEA.  "The excellent winter performance that our new Goodyear Ultra Grip Max tyres provide helps vehicles to operate in severe winter conditions and keep going."
According to the company, the new Ultra Grip Max winter truck tyre range provides up to 40 per cent more snow grip when half worn and up to 15 per cent more mileage.  The Ultra Grip Max S steer tyre and Ultra Grip Max D drive tyre not only boast the 3-Peak-Mountain-Snowflake (3PMSF), but even the drive tyres are 50 per cent worn, they still qualify for 3PMSF.
The Ultra Grip Max T trailer tyre has been developed to cope with tough winter conditions and also carries both the 3PMSF marking and the M+S symbol. The full specification of the tyres fitted by Krone are 385/65R22.5 160 K 158 L and 385/55R22.5 160 K 158 L.