TJ Transport Ltd agrees five-year Goodyear deal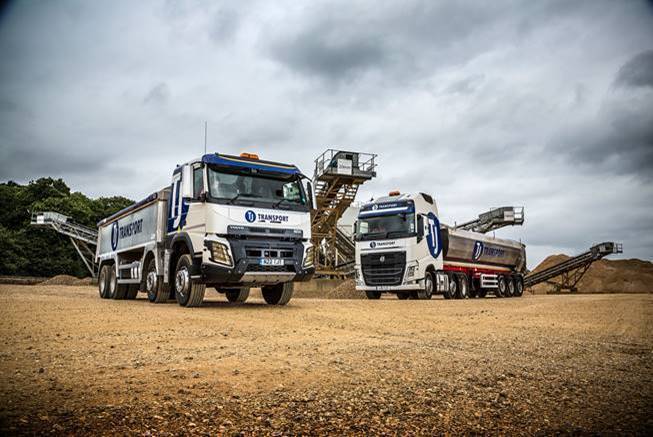 Goodyear Tyres will support TJ Transport Ltd with a five-year partnership, the company announced on 8 January 2020. Goodyear Proactive Solutions and Goodyear OMNITRAC S D MSTII will be used on the full TJ Transport Ltd fleet.
TruckForce and its 13 UK hubs will also be on hand to support the fleet. TJ Transport Ltd.'s main TruckForce hub will be based in Southampton and will help with emergency callouts and everyday proactive maintenance. Goodyear Total Mobility also includes support from ServiceLine24h roadside assistance and FleetOnlineSolutions – Goodyear's Internet-based fleet management system.
Within this agreement, the TJ Transport Ltd fleet will be supplied with the Goodyear OMNITRAC S D MSTII. This tyre is part of a new heavy-duty range for mixed service trucks operating under severe conditions. The new and improved range offers upgraded durability, efficiency, mileage and traction in all weather conditions.
The vehicles will benefit from DuraShield tyre technology, a top belt layer that provides extra resistance against casing damage caused by potholes and sharp stones, for example. The tyres also bear the 3PMSF marking, which establishes their performance and compliance with winter regulations.
The OMNITRAC S D MSTII tyre is also integrated with radio-frequency identification (RFID). The RFID tag is embedded inside the tyre to allow simple identification and connectivity to tyre management and tracking systems. It enables the tyre to communicate with a cloud-system, resulting in efficient tyre flow management.
Lee Downer, Fleet Manager at TJ Transport Ltd, comments: "It's vital that our fleet is supported by a reliable and proactive solution to ensure our vehicles can achieve maximum capacity in the available working hours. I am confident that the services and products provided by Goodyear, with their various advancements in tyre technology, will ease the efficient and safe delivery of our products to the construction and building materials industry."
David Howe, Commercial Sales Manager at Goodyear Tyres, said: "We take pride in supporting many bulk haulage operators in increasing productivity and decreasing maintenance costs. That's why we are so pleased to see TJ Transport Ltd embracing our Goodyear Total Mobility offering. Their fleet will be in the safe hands of our TruckForce technicians, who work tirelessly to ensure the safety and smooth operation of our customers' fleets."
TJ Transport Ltd is a leading bulk haulage provider, serving the construction, building materials and waste industries. For over 20 years, TJ Transport Ltd has operated through a network of quarries and wharves around the UK, providing an all-encompassing service for commercial customers.